So mommy, right now you are in your 22nd week, roughly the midpoint of your pregnancy. You have come a long way since those first few weeks! The tiny cell now has a heart, brain, digestive system, excretory system and a face to express its emotions.
22 Weeks Pregnant:
Your pregnancy now feels more real as you feel your baby kicking around inside you. With so much going on, it is natural for you to feel some short-term memory loss. You may also feel difficulty in your ability to concentrate on the task at hand and may feel that you are not being up to the mark most of the time.
There is no need to panic, as this is simply pregnancy amnesia, and is a natural occurrence during those special months. Studies have shown that verbal and memory deficits are common during pregnancy, though the problems may differ from person to person.
These months will see some major changes happening within you, as well as on your body and mind. All of this is natural, and unless you are uncomfortable or really feel something is wrong, there is no need to worry.
[ Read: 21 Weeks Pregnant ]
Changes In Your Body:

There is not going to be any dramatic change in your body in a week's time as the growth takes place slowly and steadily throughout your remaining pregnancy term.
For the time being you are not so large that your bump will make you inactive or too tired. This may begin to happen when you enter your third trimester.
On an average you will be adding nearly 225 gm to your weight every week. Your increased appetite will help in the process.
Here are some of the main changes you will be seeing in your body during 22nd week of pregnancy:
1. Vaginal Discharge:

You may become more sensitive and wet in your nether regions during your pregnancy.
This is one of the reasons why some pregnant women enjoy sex more during their pregnancy, especially during the second trimester when they are not too large.
During pregnancy, there is increase in the blood flow to the vaginal region. This makes it function more effectively and increases the vaginal discharge as well.
With your mojo on the rise, you may be throwing some surprises at your partner more than ever.
2. Breathless:
Your uterus will push towards a space occupying an inch above your belly button and will continue to do so until you are week 26.
This may leave you breathless as you cannot fully expand your lungs. This makes you tired and less enthusiastic for activities. It may also lead to backaches.
As your uterus grows more, your ribcage will move upwards to give space for your baby to grow comfortably. The bottom ribs will also adjust sideways making more room for your uterus fit in comfortably. Once the changes are complete, you may be able to breathe more freely.
3. Water Retention:

You may notice swelling and water retention in your feet when you stand for a while. It may get painful as well.
The reason for the swollen feet is the extra fluids your body makes during pregnancy.
Due to natural forces of gravity, all the extra fluids end up in your feet when you stand.
Put up your feet as often as possible so that you can prevent the swelling.
Another reason for this could be the secretion of the hormone Relaxin which allows the bones of your feet to loosen and spread out.
Even though your swelling may go away after childbirth, the growth of feet may become permanent.
4. Digestive System:

You may not be relaxed with all the changes taking place in your body, but your digestive system definitely is. Hence you will see the continuation of indigestion, constipation and heartburn drama through the second trimester as well.
This is the time when you have to pay extra attention to your diet since the pregnancy hormone progesterone has loosened the digestive tract.
The real target of the hormone was the ligaments in the pelvis region, which would hinder the growth of your uterus.
The hormone generally relaxes your digestive tract as well, which is difficult for you especially if you have a craving for some heavy food.
This is one of the main reasons why pregnant women end up with hemorrhoids.
By taking in plenty of water and fibrous food, you can control the problem to a great extent.
[ Read: Indigestion During Pregnancy ]
22 Weeks Pregnancy Symptoms And Signs:

22 weeks of pregnancy would be quite a boring week for you with nothing much happening on the outward, though inside there is a lot going on to get you ready for the third trimester.
Here are some of the signs and symptoms of pregnancy you may notice when you are 22 weeks pregnant :
Breathlessness
The navel may turn out this week
Increased vaginal discharge
Increased sex drive (time for the lingerie to come out of the closet)
Weight gain
Swollen hands and feet
Back ache
Fatigue
Increased appetite
Unusual hair growth due to hormonal changes
Hemorrhoids
Constipation
Pregnancy amnesia
Tackling Swollen Feet:

You cannot stop any of the pregnancy symptoms but you can make a difference by learning to tackle them properly. Achy and swollen feet can make walking terrible for you.
Here are some tips that can help you make life easier:
Get yourself some good supporting footwear that makes your feet comfortable. If you don't have footwear that suits your needs, go for new ones.
Go shoe shopping when your feet are at their swollen best. Orthotic shoes can help not just swelling or aches in your legs and feet, they also help in reducing your back ache to a great extent.
Get off your feet and give them rest periodically throughout the day. The best way to relax them would be to lie down for a while and put them up in a higher position then the rest of your body. This way the fluid which has been gathering in your feet will be distributed evenly through other body parts.
Soak them in hot water after a good oil massage. Get someone else, probably your partner, to do it for you if possible. You will feel great when he carefully massages your swollen achy feet.
Changes In Your Baby:

How can your baby come up with so many changes in a week? Not only has baby been growing at a tremendous rate, but is also developing and maturing at the same time.
Baby's muscles are getting stronger. Watch out for the kicks and stunts that may shock you.
Baby is also learning to respond to the stimuli you provide. You may sense baby's response to loud noise, soft music and lullabies during your pregnancy. Get baby used to a lullaby now, which will be soothing even after birth.
Apart from the sound, baby's brain will be developed enough to feel the sensation of touch. More development will happen in the coming weeks.
This is also the time for the reproduction organs to mature in your baby. If you are carrying a baby boy, his testes will start to descend from the abdomen where they were embedded until now. In time they will make their place secure in his scrotum. If it is baby girl, she will have matured and developed the reproductive organs more than the boys. Her uterus and ovaries are already in their respective places and she has a well-developed vagina by week 22. There is more maturity to take place in coming weeks though.
The changes you may observe in your baby in 22 weeks at a glance are:
Maturation of reproductive organs
Prominent development of eyelids and eyebrows
Complete formation of finger nails
More distinct lips
Development of pancreas
Maturity of tooth buds
Response to sound and touch
Functional digestive and excretory system
Maturity of brain
Development of immune system
Formation and storage of fatty tissue which will keep her warm
[ Read: Fell Down During Pregnancy ]
Size Of Your Baby In Week 22 Pregnancy:

Your baby is long past the size of being like a tiny fruit seed, a berry or an apple. Baby would be the size of a papaya by now, weighs about 12.3 ounces or 350 gm, and measures 19 cm (7.6 inches) from crown to heel.

Care and Tips:

Pregnancy is a time of many changes, and it is imperative you remember to take adequate care of yourself and your baby. Here are a few things you should keep in mind:
Be careful when you are climbing stairs.
Never use ladders when you are pregnant. Your balance is not what it used to be and a fall during pregnancy is more risky.
Take in plenty of fluids to avoid constipation and hemorrhoids. Plain water is good enough for many of your needs.
The increased vaginal discharge may make you feel wet and uncomfortable. Use good panty liners to feel fresh and clean. Use breathable cotton panties and change them often.
In the entire hectic schedule do not forget to exercise. Learn from your baby, who is constantly kicking around in your womb in preparation for the D-day. Being fit and strong will enable you to handle childbirth more capably.
Give some love and attention to your partner. It is easy for you to forget that he exists in all the changes taking place in your life and body. If you are one of those women who have increased libido during pregnancy, than this would be a piece of cake for you. We strongly recommend that you talk to your doctor about pregnancy sex before indulging in the same.
Another person you have to keep in mind is your mom. Though you are having a baby now, know that you are a baby to her even to this day. She will be quite worried about both you and your baby throughout your pregnancy. Keep her updated. She may at times get on your nerves with her dos and don'ts. Bear her with patience as this is her love for you speaking.
[ Read: Pregnancy Calendar ]
Fun Activity For The Week:

Are you a first time parent? Have you lately visited a friend or a family member who has given birth to a baby? If not, it is time for you to have a look at newborn so that you will be prepared for the looks of your baby.
A new born baby is nothing like what they are shown as in the magazines or media, though they get there quite fast.
A newborn is extremely fragile.
Tag your partner along when you are having a look at a newborn baby so that you both will know what to expect.
Also, you can observe and learn how to hold the newborn and take care of when the baby is prone to injuries even with slight slip of your hand.
Tips For Dad To Be:

We haven't forgotten you daddy, but there are a few things you need to keep in mind to help your partner through this phase:
At this stage, the way to your woman's heart is through her feet. Her swollen feet can be achy and quite troublesome for her. Giving her a good foot massage will make her feel quite relaxed. This would be a good time for you both to discuss and make plans as well.
Be prepared for the extra calls from your mom or mother-in-law. Having been through pregnancy themselves, they will be worried for your partner and baby. Be patient with them. There are times when you have to tell them that you cannot be disturbed at odd hours, even though they mean well.
While it may sound a lot, these weeks and months will pass off soon, and your little bundle of joy will be in your arms.
It is natural for you to feel overwhelmed at all these changes happening, so we strongly recommend spending some one on one time with your partner. Head for a romantic weekend out, watch a movie, spend some time in a spa or just go for a refreshing walk.
Cherish these moments and enjoy your special time!
Recommended Articles:
The following two tabs change content below.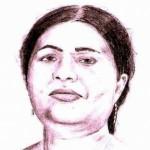 Latest posts by Farida Rizwan (see all)