What happens during the 38th week of pregnancy? A lot! Your baby is now ready to see the world. Chances are you'll be spending the next few days anxiously awaiting your little one's arrival. However, your baby may decide that it isn't time yet and arrive a few days ahead of schedule or if she likes it there, she might stay for a couple more days. Feeling apprehensive about labor? Worried about vaginal discharge! Read our post and learn all about pregnancy at 38 weeks.
38 Weeks Pregnant Symptoms:
Apart from an escalating anxiety, we list some of the symptoms of the 38 weeks of pregnancy here:
Increased vaginal discharge
Thick mucus-like discharge
Recurrent false contractions
[ Read: 10th Month of Pregnancy ]
Your Body At Week 38 Pregnancy:
Women often spend the last few days of pregnancy thinking about the events that may unfold after labor starts. They're mentally preparing for labor or simply crossing off chores to do while the baby arrives. Some of the changes that you will experience during week 38 include:
1. Mucus Plug:
A thick gelatin-like substance, a mucus plug, attaches itself to the uterus during pregnancy. At 38 weeks, the mucus plug is discharged signaling that you can go into labor soon (probably in a day or two). Sometimes, the mucus plug is tinged with blood, and sometimes it flushes out as a single discharge. And sometimes, the discharge is flushed out as tiny pieces several weeks before delivery. There's nothing to worry unless the mucus plug is too 'bloody', and you haven't reached your full term yet. But at pregnancy 38 weeks, they only indicate an impending labor.
[ Read: Symptoms Of False Labor ]
2. Leaky Breasts:
Leaking breasts are a common occurrence during the 38th week. Although, not all women experience it, so don't worry if your breasts do not leak colostrum. To the uninitiated, colostrum refers to the early milk secreted by the mother- it is low in fat and contains all the necessary nutrients essential for the baby.
3. Emotional Anxiety and Restlessness:
You are desperately waiting for the end of the journey – not only because you want to meet your little angel, but also because you want your old body back! Would I be a good mother? Would I be able to lose all the weight I've gained? How long would the dreaded labor pain last? These are just some of the questions that you might ask yourself. But remember, anxiety only fuels stress hormones that are bad for you and your baby. Try and make the most of the time that's left and prepare to welcome your newborn into your life.
Warm Baths During Pregnancy
Be Kind About Her Weight Gain Worries
Read Baby Books And Refer To Other Pediatric Sites
Track Your Baby's Development
By now, most women are exhausted and want to be done with the pregnancy. As D-day approaches, the general discomfort that you've been experiencing increases. Your feet are more swollen than ever; the backache continues, and so does insomnia. There's nothing much that you can do about these symptoms except continue experimenting with different ways to soothe the body and mind.
Braxton Hicks or false 38 weeks pregnant contractions increase in frequency and intensity. This way muscles around the uterus flex and prepare for labor. Remember to look for other signs of labor, lest these contractions could be real. (1)
[ Read: 41st Week Pregnancy ]
Changes In Your Baby At 38 Weeks Pregnancy:
Your baby is now in the final stages of preparing for life in the real world. Her lungs are continuing to mature. And so is her nervous system. Her body continues to store fat to help regulate body temperature outside the womb. She's also losing some of the whitish things on her skin (called vernix) although some of it remains until birth.
Baby's Size At Week 38:
An average baby weighs around 2.7 kilos although boys tend to be a little heavier than girls. She shall continue to remain the same weight (with just a slight increase) until birth.

Tips To Help You Cope With Pregnancy Week 38:
Friends and family members may pop around to find out how you are doing? It can get annoying sometimes, but remember that they have your best interests at heart. Here are some tips to help you manage week 38 of pregnancy:
With all the diaper changing and feeding, consider yourself lucky if you can manage to catch a wink. Cooking is probably the last thing on your mind. Stock up on some easy- to- serve meals so that you don't have to end up serving/eating takeaway food every day. There's not much correlation between maternal nutrition and the quality of your breast milk, but eating a balanced meal is important while nursing. Stock up on protein rich food like fish, eggs, meat, dairy, nuts, etc. Store curry powders like bhuna masala, rasam powder, or sambar powder. You can also freeze rice by leaving it slightly undercooked- when it's time to serve, sprinkle a little water and heat it in a microwave. Mint chutney, tomato chutney, and pesto are some of the sauces that you can prepare earlier- they're versatile, and you can add them to rice, salads, pasta, etc.
If you haven't packed your hospital bag yet, now is the time to do so. A typical bag includes essentials like towels, spare set of clothes, insurance card (or other related details), lingerie (including nursing bras), and toiletries. Remember to throw in some magazines or books for some light reading. The baby's bag should include an approved car seat, warm blankets, and some seasonally appropriate clothes.
Note down contact details of people to contact when 'the moment' arrives. It includes phones numbers of close family members, midwives/obstetricians, or spare drivers. You may also want to note down details related to a Plan B if you have one.
Your baby can hear you and respond to your voice. Speak to your little munchkin or better still, sing a song for her. Read her stories or talk to her about your day today. Not that he's going to understand, but you've made an effort to connect with her.
Warm baths help to relax and soothe aching muscles. They're also good for backaches. But the water shouldn't be too hot, or you might scald your skin.
You may neither have the time nor energy to read about early parenting. The best time to look for some advice on child-rearing is now. Why do babies cry suddenly? How many hours should babies sleep? When is the right time to start potty-training? Answers to questions like these could be useful later.
Preeclampsia is a pregnancy-related complication that affects women after 37 weeks. In some cases (especially when the condition is severe), women experience symptoms early during their pregnancy. Symptoms include high blood pressure, high protein in your urine, severe headache, nausea, severe abdominal pain, and shortness of breath.
The condition occurs when blood vessels constrict causing high blood pressure and may even affect organs such as kidney, liver, and brain. The problem does not affect babies, except in severe conditions.
If you have mild preeclampsia when you are at 37 weeks or more, the doctor may recommend inducing pregnancy to avoid further complications. And if the baby isn't ready yet, they may have to perform a C-section. (2)
[ Read: Early Signs Of Labor ]
How Accurate Is Your Due Date?
An average pregnancy lasts for up to 280 days from the last periods. This follows an ultrasound scan that estimates the size and growth of the baby. Most babies are delivered between 38 to 40 weeks. In effect, if your baby is born on the due date, she is born at 38 weeks (the eggs aren't fertilized until two weeks after last periods). When your pregnancy is classified to be low risk, there's a huge chance that your baby would be born within two weeks before or after the due date. But in rare cases, they may be born within one week (on the either side) of the due date. Interestingly, only 4% of babies are known to arrive on their due date, says the Perinatal Institute.
If you are past your due date, do not worry or hurt yourself trying to induce labor. This is an estimated guess to help doctors a 'define a metric' to care for the mother.
[ Check Momjunction's: Pregnancy Due Date Calculator ]

Inducing Labor:
Can you induce natural labor at home? Does sex trigger labor? Answers to questions like these often pique pregnant moms. With so much to bear, you can't blame them, can you? Old wives tales about inducing pregnancy include bathing in hot water, acupuncture, eating plenty of pineapples, eating spicy curry, going on long walks, etc. There's not much proof to substantiate these claims. Sex is also believed to induce labor- the semen, when ejaculated inside the vagina, releases prostaglandins, a hormone that stimulates contractions. (3)
[ Read: Labor Induction and Augmentation ]
Tips For Dads-To-Be:
Your partner is now probably at her irritable best. High hormones coupled with physical exhaustion contribute to her mood swings. Here's how to help her cope:
Pregnancy changes a woman's self-image about her body. Sometimes, she's happy about all the weight gain and sometimes she is depressed. She may frequently ask you if she looks fat. Remember, this isn't the time for a straightforward answer, and neither is this the time to wax poetic about how it does not matter to you if she's fat or thin! A simple 'No' would rather do the trick!
If your partner complains about the pregnancy and wishes she wasn't pregnant at all, understand that it is normal. Sometimes, she may want the pregnancy to get over as soon as possible. And when she says so, do not start a lecture about her well-being or the health of her baby. Your partner doesn't want the baby to be born preterm; she's just tired.
She may lose her calm when you don't use the right knife to cut vegetables or the right napkin to clean up, but then that is not an excuse to stay away from the kitchen. Your partner may be busy cooking to stock up her pantry. You can contribute by helping when she needs you.
Do you fear that you may not be a good parent? Do you think that the baby was a mistake? If you do so, then you aren't alone. Most new parents are anxious about becoming a parent. The best way to tackle this is by speaking to your mom and dad about your fears. They've been there and done that and are probably the best people to help you. Your parents may share memories of your childhood and even offer advice on how best to handle certain situations.
The best way to banish your fears is to read up on pregnancy and baby related books/magazines. You may want to learn about common symptoms and their effects on the baby.
Gone are the days when dads did not involve themselves in the pregnancy process. Today, fathers-to-be, must be aware of the baby's development during pregnancy. You should know about the changes in your child and partner's body at every stage of development.
Studies show that babies respond better to voices they hear when inside the womb, use the time to bond with your baby. You can either speak to her or sing her a song. Read a story if you can or speak to her about your day today.
These are some of the signs and symptoms of pregnancy at week 38. How do you feel during the last stages of pregnancy? Have doubt that's nagging you? Have any tips for moms-to-be? Tell us here. Leave a comment in the section below.
Recommended Articles:
The following two tabs change content below.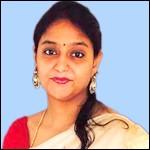 Latest posts by Manickarasi Mathavan (see all)