Getting inked with your favorite expression or design normally is a very cool idea. But doing this during pregnancy may not be the wisest thing to do.
Whether you are willing or not, you may not find a tattoo artist who is willing to make the tattoo for you during pregnancy. The risks associated with getting a tattoo during early pregnancy are small and minor, but why take them when your decision is responsible for two lives?
Risks Associated With Getting A Tattoo During Pregnancy:

Is it safe to get a tattoo during pregnancy? Though you may or not encounter any serious harm while getting a tattoo done during pregnancy, there are certain risks attached to the same that are best avoided.
Here are some of the main risks that are associated with getting a tattoo done during pregnancy:
1. Don't Know If The Needle Is Sterilized?

You can never tell if the needle that the tattoo artist is using has been sterilized or not.
A non-sterilized needle can put you at the risk of dangerous infections like Hepatitis B which is a dangerous liver infection and HIV/Aids.
There is always a risk of these dangerous infections being passed on from one person to another through infected needle. You can always pass these infections to your unborn baby too.
2. Stress Or Passing Out:

A number of tattoo artists are skeptical about doing a tattoo for pregnant woman as there is always a risk of women fainting and passing out while getting the tattoo done.
During pregnancy it is not very safe to give anesthesia given to ease out the piercing pain during tattooing.
Avoiding this could lead to unbearable pain.
[ Read: Manicure During Pregnancy ]
3. Skin Infections:

During pregnancy your skin is stretched, making it super sensitive.
This could put you at risk of skin infections.
Also, the piercing pain is much more on sensitive skin which can cause you a lot of stress.
4. Tattoo Colors:

The tattoo ink may be partly absorbed by your body and can reach your unborn baby through blood streams.
Although there are studies being conducted to know what effects these ink colors have on your unborn baby, it really isn't worth the risk.
5. Change In Appearance Of Tattoo:

During pregnancy you gain a lot of weight and the skin is stretched.
After you deliver, the skin shrinks and you also lose the weight.
Getting the tattoo done during pregnancy will not look the same after you deliver.
6. Premature Labor:

Some tattoo artists believe that the tattoo may prove so shocking for you that it may make you go into labor. Although this is not a widely reported thing, it sure is a risk.
Risks associated with tattoo in early pregnancy may seem small, but they are not worth it. You may rather want to wait till you deliver and then get the tattoo done. In fact if you are breastfeeding then wait for your baby to be weaned off as the tattoo ink may get passed through the bloodstream to your baby.
[ Read: Preterm Labor ]
Precautions While Getting A Tattoo During Pregnancy:

If you are however determined to have a tattoo while you are pregnant, consider the following precautions:
1. Clean Equipment:

Always ensure the parlor you are going to is a clean and hygienic one and not a shady one.
It is okay if you are being finicky checking the sterility of needles and equipment being used by the tattoo artist.
It is ideal if the tattoo artist uses fresh new needles.
If not, ensure it is sterilized well.
2. Consult Your Doctor:

Speak to your doctor and confirm if it is safe for you to get the tattoo done.
Your doctor will confirm whether you will be able to take the pain caused by the tattoo needles.
Also, the doctor will confirm whether you are medically fit for the tattoo.
[ Read: Beauty Tips During Pregnancy ]
3. Be Prepared:

Your tattoo will look different after your delivery. Prepare yourself mentally for the same.
If there is no emergency and you think you can wait a little to get yourself inked, we suggest you do so.
No risk that can cause any harm to you or your unborn baby at this stage is worth it. So, think again and wait a little to flaunt that pretty tattoo on your body.
If you have gone through this phase, share your experiences with other mommies in the comment section below.
Recommended Articles:
The following two tabs change content below.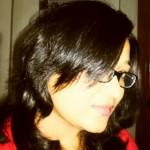 Latest posts by sarita vivek (see all)