Are you planning to start a family? Do you find it difficult to imagine spending a day without your smartphone? Well, if you can relate to the above situations reading this post is a good idea!
With the deluge of gadgets, these days everyone is addicted to downloading different apps and networking on social media platforms. You may have heard that being glued to your laptop can take a toll on your fertility! But do you know that there are many best apps for getting pregnant out there that could help you plan your pregnancy better or track your ovulation? Want to know more? Read the article to find a list of ten best pregnancy apps that could increase your chances of motherhood!
1. Ovia Fertility By Ovuline:
It is a simple tracker that allows women to keep track of their monthly cycle. Developed by Harvard scientists, it provides a day-to-day reading about the chances of conceiving and leaves some nifty little tips as a bonus too. The app is available for iOS users for free.
[ Read: Tips To Improve Your Chances Of Getting Pregnant ]
2. My Days – Period And Ovulation:
The app is quite similar to Ovia and is available for Android devices. Its user-friendly interface and easy to follow instructions make it perfect for newbies too! It can help you get info about your ovulation cycle and track your basal metabolic temperature as well.
3. Period Tracker Pro (Pink Pad):
If there's a single all-in-one app for women's health, it is this one. It packs in a period tracker, an ovulation calculator, social network access and even an online shop for women's health products. It is available for both Apple and Android smartphone users. It can help you both- conceive or prevent a pregnancy.
4. Fertility Friend:
Fertility friend is another popular app you can download if you are dreaming of babies. From color coded fertility calendar to menstrual cycle statistics- there's a lot that this app provides. You can choose either the free or paid versions.
5. Period Tracker:
Period Tracker is a single app that will make planning a pregnancy a lot easier. With a simple push of a button, you can log in and record the start date of your period and get predictions for the best time to plan a family. Plus, you'll also find details about your mood, symptoms, weight and a lot more. It is available for both Android and Apple users.
[ Read: Ways To Reduce Stress For Getting Pregnant ]
6. My Fertile Food:
Adding certain super foods to your diet could help boost your fertility significantly, and this app does just that! It tracks your intake of proteins, veggies, fruits and gives you daily targets for adding some must-haves in your diet to increase your chances of conception.
7. Lily Pro:
The app makes use of basal body temperatures and cervical fluid measurements to provide you a customized fertility prediction. It is available only for Apple users.
[ Read: Right Age To Get Pregnant ]
8. iPeriod Period Tracker:
Credited with being one of the best iPhone apps for busy women, it helps meet most of your fertility tracking needs. What's more, it also sends you emails about your progress and reminders about lab tests you may need to undergo.
9. My Mobile Fertility:
Are you experiencing bumps in the road towards motherhood? The app may go beyond your regular ovulation calculators and give you some extra info about alternative fertility treatments you may want to try such as acupuncture and holistic therapies. The app also helps you discover these services in a jiffy!
[ Read: Best Ways To Detect Your Pregnancy ]
10. Kegel Camp:
The app motivates you to try Kegel exercises that improve fertility by increasing blood flow to the pelvic area and strengthening your pelvic floor muscle, thereby boosting your overall reproductive health.
So go ahead and give these pregnancy apps a try, and be prepared for a visit from the stork soon.
Now you know how being tech savvy could boost your fertility! Why wait? Go ahead and spread the word!
Did you try using any of these apps for pregnancy? Share your experiences with us in the comments box below.
Recommended Articles:
The following two tabs change content below.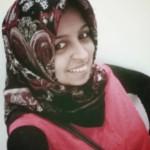 Latest posts by Enozia Vakil (see all)