Are you concerned about using essential oils during pregnancy? Experts recommend not using essential oils in the first trimester, as it causes the uterine to contract. This can hamper your baby's development. If you really wish to, you can use essential oils in the second trimester as till that time your baby is more developed.
Still having questions? Don't worry here is our small guide on the pros and cons of using essential oils during your special phase of life.
Aromatherapy Benefits During Pregnancy:
A therapeutic massage provides relief for those tired and achy muscles. Here are some more positive points about it:
Relief from fatigue
Helps you to relax
Provides ease from pains and cramps.
Decreases stretch marks.
Helps you with nausea and headaches
Provides peaceful sleep
Makes skin supple
Gives relief to swollen and tired feet
[ Read: Cramps During Pregnancy ]
How Aromatherapy Oils During Pregnancy Works?
Essential oil is the key ingredient for aromatherapy. These oils contain chemical that is absorbed by your body when you are:
Taking a shower.
Getting a massage.
Inhaling as room fresher.
The process works best when diluted with base oil. These oils are strong and work exactly like medicines or drugs, once inside your body. They make you feel relaxed, energized and uplift your mind, as well as body. The entire body gets detoxed with aroma (meaning fragrance) therapy.
Caution – Do not add carrier oils or ready prepared massage oils to your bath water as these can make your bathroom slippery. This is very dangerous, especially when you are pregnant. These thick oils cling to your bath and make cleaning difficult. Use it as body oil after shower when your skin is freshly washed.
[ Read: Primrose Oil In Pregnancy ]
When Not To Use Essential Oils?
Before you start using oils, talk to your doctor about it. Avoid oils in the following situations:
[ Read: Olive Oil During Pregnancy ]
Which Aromatherapy Oils To Avoid During Pregnancy?
Some oils contain compound which is harmful during pregnancy. It disrupts the development of your baby in different ways, so in case you are really into aromatherapy and oils, you may need to wait till after the delivery.
Here are some oils which you must avoid:
Nutmeg Oil
Rosemary Oil
Basil Oil
Almond Bitter
Black pepper
Camphor
Cedar wood
Fennel
Clove
Ginger
Aniseed
[ Read: Almond Oil During Pregnancy ]
Tips On Using Aromatherapy Oils During Pregnancy:
Essential oils are great when used under supervision. Remember the following:
Do not use oil in the first trimester.
It needs to be used in a very small amount.
One drop is good enough.
Dilute the oil with a teaspoon of base oil before you take a bath.
Oils which work best with base oil are grape seed oil and sweet almond oil. Do not use almond oil if you are allergic to it.
Do not use the same fragrance for a long period of time.
Consult an aroma therapist who is trained in treating pregnant women.
You can add the oil to the vaporizer but do not leave it on for long time period as the smell can make you feel nauseous.
Do not buy cheap oils; they are more prone to be mixed with other ingredients which are not safe during pregnancy.
Room fragrance is the safest way to enjoy aromatherapy.
Remember:

Though aromatherapy offers many health benefits during prenatal, labor and the postnatal period, it is recommended that you consult a trained therapist.
It is always advised to use pregnancy formulated product.
It is better that you stick to the oil that you know to be safe rather than experiment with anything new. During pregnancy, your body goes through various changes, and some aromatherapy oils for pregnancy are too strong.
As pregnancy is a joyous moment for you and your family members, why take a chance! It is wise that you give some miss to your oils and enjoy the time in other ways.
If you have used any aromatherapy oils in pregnancy do share your experiences with other expectant moms in the comment section below mommies.
Recommended Articles:
The following two tabs change content below.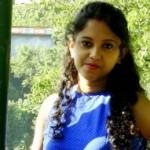 Latest posts by Sudeshna GuhaSarkar (see all)