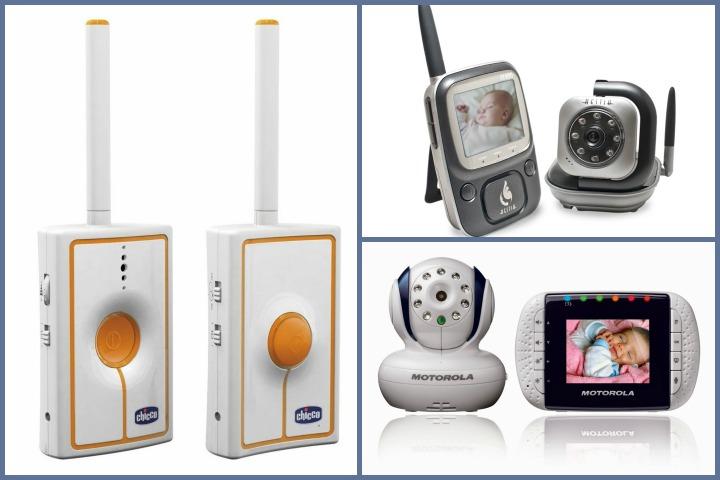 As a new mother, you are always concerned about your baby's safety. You want to hold your little one in your arms and always be around. Don't worry! It's normal to feel concerned. But you can't always stay with your baby, can you? You will have other work to be done. You might even want to spend time with your spouse or friends. So, isn't there a solution to this little problem?
Well, there is one! It is the baby monitor. Wondering what it is? Want to know how it can make your life easier and help you keep your baby safe even when you are away? Then you must give this post a read!
What Is A Baby Monitor?

A baby monitor is also known as a baby alarm. It is a radio system that is used to listen to the sounds and noises of an infant. The audio monitor has a transmitter unit that is equipped with a microphone. This is placed next to the baby.
What Are The Types of Baby Monitors Available?

There are different types of baby monitors available in the market today. Here are some of the most common features and functionalities:
Some monitors allow you to listen to your baby's voice or cry.
A few others allow your baby to listen to your voice even when you are in a different room.
Some monitors are mobile and can be shifted from room to room along with your baby.
Some monitors are equipped with video facility that allows you to monitor your baby on the screen.
Some are equipped to sound an alarm in case your baby's breathing has interrupted.
Some monitors have added features like light, music, temperature reading and even remote control operation.
[ Read: Sleep Positioner For Babies ]
3 Best Baby Monitors For Your Little One:

Here are three of the best baby monitors that are available in the market today:
1. Chicco Classic Baby Control Monitor:

It comes with two devices that allow you to listen to your baby's voice or crying.
It has two transmission channels that prevent any form of interference.
It also has luminous LEDs that indicate the level of noise in your baby's room.
Both the parent and baby device can run on batteries that are rechargeable.
The batteries for the parent device are included in the pack.
It can also be used by plugging in.
Two adapters are provided with the pack.
The audio operating range is approximately 150m.
[ Read: Himalaya Baby Products ]
2. Motorola Digital Video Baby Monitor (MBP36):
It has a remote wireless video baby monitor.
The product comes with a video remote pan, tilt and zoom control features.
It also has an antenna for optimal reception.
The audio operating range is about 590 feet.
It has a 3.5 inch diagonal color screen.
Also comes with infrared night vision.
Has a high sensitivity microphone to pick up even the tiniest sounds.
Comes with an alarm and photo sensor.
Allows for two way communication.
Features a room temperature thermometer.
The battery life is up to five hours.
[ Read: Best Baby Products ]
3. Hestia H100 Wireless Baby Monitoring System:

Allows both video and audio transmission.
It has a digital 2.4 GHz transmission.
Range for both audio and video signals is 800 feet in open areas and 150 feet in enclosed areas.
Comes with an encrypted data transfer feature to ensure 100% privacy.
Has an automatic night vision function when operating in a dim area.
Has a 2.4 inch TFT color display monitor display with 320 X 240 resolution.
With such a wide variety of monitors to choose from, we are sure you will find one that suits your needs. Do try out the features before you decide to buy.
[ Read: Chicco Baby Products ]
Don't forget to ask yourself some questions like who operates the monitor the most; which part of the day will you be operating it, etc. This will help you make a better choice from the best video baby monitors mentioned here.
Did you use a baby monitor before? Do let us know which ones you used and if you would like to recommend it to the other mommies here.
Recommended Articles:
The following two tabs change content below.
Latest posts by Chhandita Chakravarty (see all)