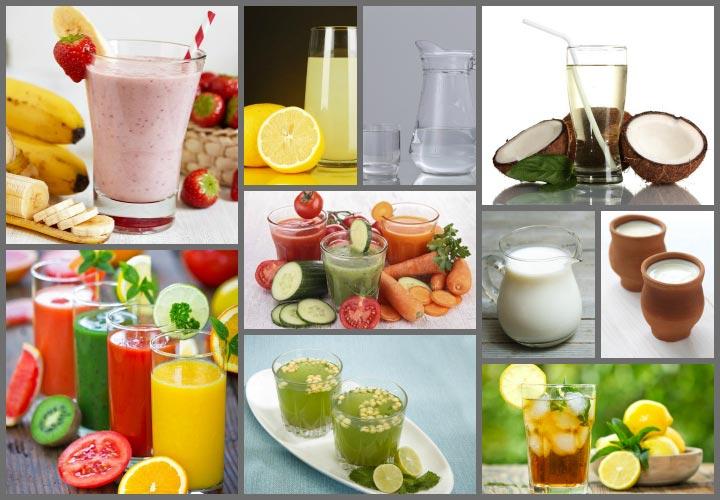 Dealing with the different symptoms of pregnancy can make you feel low on energy. You're struggling hard to follow a healthy lifestyle during your special phase of life.
You are staying hydrated all the time. But if summer is around the block, you need to be all the more prepared to tackle it when you are carrying.
10 Best Energy Health Drinks During Pregnancy:

To help you out, we've researched some drinkable goodness that you may enjoy during your pregnancy (and also anytime before and later!). Check out these super easy healthy drinks during pregnancy:
1. Smoothies:

Smoothies are a great pre-breakfast drink to pep you up! You can also add some greens or nuts to make it healthier.
Fruit smoothies are packed with protein, calcium and fiber- all of which help keep your body fit and active during pregnancy.
Use fruits like bananas, strawberries, chickoos and mangoes to whip up quick and healthy smoothies for an occasional hunger pang.
2. Mixed Fruit Juices:
Fruit juices are a foolproof way to keep your body hydrated and energetic during the pregnancy period.
Choose from fresh, seasonal fruits like sweet lime, musk melon, watermelon, oranges, pineapple etc and whip up a quick fruit drink.
Most of these fruit pack in tons of minerals and nutrients that your body needs during pregnancy. And best of all, it tastes great too!
3. Water:
It may sound surprising, but water is indeed one of the best drinks you could have during your pregnancy period.
Drinking optimum amount of water during pregnancy will not just help you cope with your body changes better, but also make you less fatigued and tired.
It is also believed that water may help keep the blood cells healthy and promote overall health during pregnancy.
4. Buttermilk:

Buttermilk acts a natural cooling drink, and keeps your body hydrated. Stick to home made one, since store bought ones may have additives.
It is believed that this drink contains probiotic bacteria that helps keep the digestive system healthy.
Best of all, it is extremely easy to make, and is a refreshing drink ready in minutes!
[ Read: Green Tea During Pregnancy ]
5. Coconut Water:

Coconut water is an excellent isotonic beverage, and is best health drink during pregnancy that prevents dehydration.
If you're feeling tired and fatigued during the hot summer months, coconut water is your best bet.
It helps replenish the body's natural salts and is a healthy option when it comes to quenching thirst when you are pregnant.
6. Vegetable Juice:

Just like fruits, veggies too, have a special place in our diet. If you feel you've been skipping out on this important food group, you could consider drinking a glass of fresh vegetable juice to make up for it.
Vegetable juices provide your body with the nutrients it needs
It also gives you the much-needed dose of fiber to improve bowel movements.
7. Lemonade:

Lemonade is yet another way to keep your body hydrated during pregnancy. It is very easy to make, and also is an excellent electrolyte replenisher.
Lemon is packed with vitamin C, which helps your body absorb iron better, which is extremely important during pregnancy.
What's more, it has also been found that lemonade may help curb morning sickness when consumed with some mint and ginger.
[ Read: Lemon Water During Pregnancy ]
8. Milk-Based Drinks:

Milk is an amazing natural source of calcium, protein and vitamin B-12, which makes it an absolute, must have during pregnancy.
Choose from milk based drinks like chilled skim milk and lassi (sweetened fresh yogurt), especially during the summers.
These drinks help keep your body strong and energetic during pregnancy.
[ Read: Milk For Pregnant Women ]
9. Herbal / Traditional Drinks:

From jal jeera to aam panna– you'll find a variety of traditional Indian drinks to try out during your pregnancy period.
Most of these have a unique taste that makes them easy to consume.
What's more, they also help hydrate the body and cool it down naturally. Look up some good recipes online and get started.
10. Iced Tea:

Iced tea is another great refreshing drink to be consumed during summers. Go for home made iced tea, rather than store bought one.
A slice of lemon or a few sprigs of mint can make for a refreshing drink that curbs morning sickness associated with pregnancy.
Make sure you limit your consumption of tea, since it does contain caffeine.
Before you consume any of these health drinks during pregnancy, make sure you have a talk with your doctor and have his opinion. Also use fresh and organic ingredients when preparing a drink, and avoid using packaged, processed drinks.
Do let us know if you have any more healthy drink ideas in the comments section below!
Recommended Articles:
The following two tabs change content below.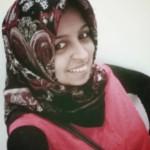 Latest posts by Enozia Vakil (see all)