A first birthday party is a very special occasion for the parents. It's a milestone in your baby's life and the first of many exciting birthdays to come. It's very well known that kids don't remember their first birthdays or enjoy as much as everyone else will, especially parents and family. So, it has to be a fun filled day for everyone, including your baby.
Planning for a birthday party is quite hectic and time consuming where you try to give your best planning as a parent. You need to keep in mind that the activities planned should engage the kids invited to your party. A lot of effort has to be put in to plan and organize the first birthday party for your little one.
There are numerous 1st birthday party ideas that one can choose from. From casual family affairs to theme parties, parents can choose any of them based on their prerogative. Also, the party can be arranged at home or somewhere outside. The venue depends on how much hard work you want to put into the birthday affair. Outdoor parties are in vogue these days. All you have to do is spend some money and everything will be done for you. But if you decide to do it all by yourself, following are a few first birthday party ideas for both girls and boys.
1st Birthday Party Ideas for Boys:
There are plenty of party ideas for the birthday of your baby boy. You need to select the one appropriate for your little one's great day to make it memorable. The effort to plan from your side is only for few years post which your little man will call the shots. A huge number of party ideas can actually blow up your mind, putting you into confusion. So, take your time to explore, understand and decide how you and your loved ones would like to celebrate one of the most important days of your son's life.
Follow the below guidelines to make your life simpler while planning the big day effectively.
1. Theme:

Start with finalizing a theme for the party. The theme can be a cartoon that your child loves or even a toy. There are a plethora of options for first birthday themes like a baseball theme (usually a father's favorite), Thomas the train, Superman, Mickey mouse, cars or as already mentioned, anything that the birthday boy loves.
2. Invitations:

Once the theme has been decided, next thing to do is finalize the invitations based on the theme of the party. It's important to mention if you have decided to have a dress code in it, so that the invitees can plan in advance.
3. Birthday Boy's Dress:

It goes without saying that the birthday boy's dress should be ready before hand. Also keep in mind that there have to be spares; just in case there are some spilling accidents during the party. If the party has a theme, obviously the dress will be theme based but if you plan not to go overboard with it, you can keep it simple as well. That will keep your birthday boy comfortable for a longer duration during the party.
4. Party Accessories:

For a theme party, it's a great idea to plan the accessories in detail. These small details actually make or break a party. For example, if the theme of the party is Spider Man, the important accessory can be the masks. There can also be spider webs, posters related to the theme and party hats that agree with the theme.
5. Decoration:

This is strictly based on individual's choice. You can either go for a heavy or a light decoration based on what fascinates you as a family. There are different styles of decorating the party and you can opt for help with event managers in this regard to get the best.
6. Birthday Cake:

Cake is the most important part of any birthday party. And in case of your baby's first birthday, needless to say it has to be ultra special. Everybody loves cake, so it's imperative to order a huge cake based on the number of invitees. For the theme parties, the cake has to agree with the theme. Find a baker who will not only bake the cake but will also make cupcakes, macaroons, etc., because kids love them.
[ Read: 1st Birthday Cakes ]
 7. Food:

Food for the party again depends on the theme as well as the size of the party being organized. If the party is a big one that includes adults, the food has to be detailed, like lunch or dinner with lots of healthy munchies planned for the kids. But if it is a small affair where only kids are invited, one can go for simple and healthy finger foods that kids love to eat.

8. Party Games:

Party games have to be planned based on the age of the invitees. If the party is going to be attended by toddlers only, hiring a jumping pool is a good idea. Party mascots can be fun too. Just imagine what a Spiderman or a Mickey Mouse in the party can do to the excitement levels of the kids. Dancing and fun games like balloon popping, treasure hunt, circle games, etc. are some other good options.
9. Camera:

Every first birthday party should have a camera to capture those precious first moments. Hire a professional photographer to get the best shots that preserve memories of the day. It is suggestible that you as both parents should not get behind the lenses to do the photographer's job because you will miss out on a lot of moments. A family friend can help in case there is no hired help.
10. Return Gifts:

No party ends without return gifts or party favors. Plan them elaborately based on the theme. Personal souvenirs also go a long way in ending the day on a great note. Also, remember everybody loves return gifts; no matter what age.
The above mentioned 10 points are the backbone of any birthday party. If these first birthday party ideas are well adhered to, your party is going to be huge success, not to forget the memorable one. Make notes, plan in advance and make sure to send the invites on time.
[ Read: 1 Year Baby Gifts ]
First Birthday Party Ideas for Girls:

Your baby girl is going to be one year old already. The first birthday marks the great milestone when you get to plan a party for her in a grandiose way. Grab this opportunity to plan a day which is unforgettable for both of you. Of course, she might not eat her cake or play the games that you have planned, but your guests will. Make it a birthday that will stand as an example to all the birthdays to come. Your princess will cherish your love years later, through the memories that you make for her with the first birthday.
Let us get started on the checklist and ideas for your baby girl.
1. Theme:

The most common 1st Birthday party idea is the princess theme. Most parents go for the princess theme and why not, their little darling deserves it all as she is nothing less than a princess herself. The princess theme can be based on any of the Disney characters like Cinderella, Snow White, etc. You can make your own theme based on the likes and dislikes of your little princess.
2. Invitations:

Invitations of the birthday party should go out as soon as the theme has been designed. These can be custom designed at home or can be picked from a shop as well. If you have decided to go for a personalized party, you can go for a colorful collage of your daughter's pictures and a personal message from her. There are numerous ideas for birthday invitation cards; you just have to take your pick.
3. Princess Dress:

A princess will have to wear nothing less than a frilly ball gown. You have to ensure that you have purchased it before hand in order to avoid any last minute rushes. There are a number of brands that offer the pre-stitched princess dresses, all decked up with accessories. You can always go for a customized dress. Any designer can stitch you a perfect dress based on your's baby girl's requirement. Choose the colors and design as per your taste, and place an order in advance.
4. Party Accessories:

Accessories add lots of fun to the birthday theme. Plan the small details like party hats, tiaras, magic wands and butterfly wings for the little friends who will be attending the party. Every little girl will love the idea of being a princess, even if it's not her birthday. Ask all the parents to dress up their kids accordingly.

5. Decoration:

Decorating the party venue is usually a very tedious task. Blowing up balloons, sticking ribbons, etc. may sound easy but they are time consuming. A good idea is to outsource the task to some party planners. You cannot imagine the ideas they can come up with in order to add life into your princess theme party. Sparklers, lights, a dummy palace, anything can be done with some patience and some pre planning.
6. Birthday Cake:

It goes without saying that the cake has to go with the princess theme. Order a cake huge enough for everybody and some to take home too. Choose a flavor that the kids will love and do not forget to order small princess themed cupcakes that can go as party favors as well..
7. Food:

Planning the food for the party is a tricky affair. Children usually prefer to eat on the go, so there's no point planning elaborate meals. Go for simple foods like French fries and pasta, along with some healthy drinks like smoothies or milk shakes. Do not forget to serve the food in sparkly plates and glasses to add a touch of the princess theme. The cutlery can be purchased from a party shop, ordered online or if you have time, jazz up with things in your own creative way.
 8. Games:

Kids get bored easily. To have a successful party, it's important to keep them constantly busy. Plan a number of games based on the age group of the kids and of course add the attraction of prizes so as to keep things interesting. For kids a party becomes memorable based on how much fun they had, and they don't consider good food as one of the criteria. So, spend more time planning this part of the first birthday party.
9. Click Pictures:
Do not forget to capture numerous pictures. First birthday happens only once and capturing the lovely moments in breath taking pictures is a must. Make sure your camera is fully charged so that no moment is missed. Best thing is to ask somebody to capture the day for you, so you can be in the clicks as well.
10. Return Gifts:

No party is complete without return gifts. Plan in advance what you want your little party goers to take home with them. Plan a gift bag with a number of small goodies rather than one big gift. It will not only be easy on your budget but will also excite the little ones a lot more. You can also make personalized gifts like coffee mugs and T shirts with your daughter's picture on them. This gift will put your party in the list of unforgettable ones; literally.
Be it a Girl or Boy, a baby brings inexplicable joy to parents. Your bundle of joy will grow up faster than you would ever imagine. So, pause and take time to cherish every moment that you spend with them. The first birthday party ideas shared above are just a few of the huge numbers that you can try. Here, the point is to have fun and make some wonderful memories, so don't stress out too much either.
Before you start planning, relax and think about how you would like to celebrate the day. Don't get overwhelmed with so many ideas that you obviously will come across. It's all up to you to decide how you want to go about it.
We hope the 1st birthday celebration ideas we mentioned will come in handy for you and your little one on the wonderful first birthday!
Do not forget to share your experiences with us.
Recommended Articles:
The following two tabs change content below.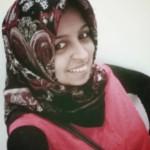 Latest posts by Enozia Vakil (see all)