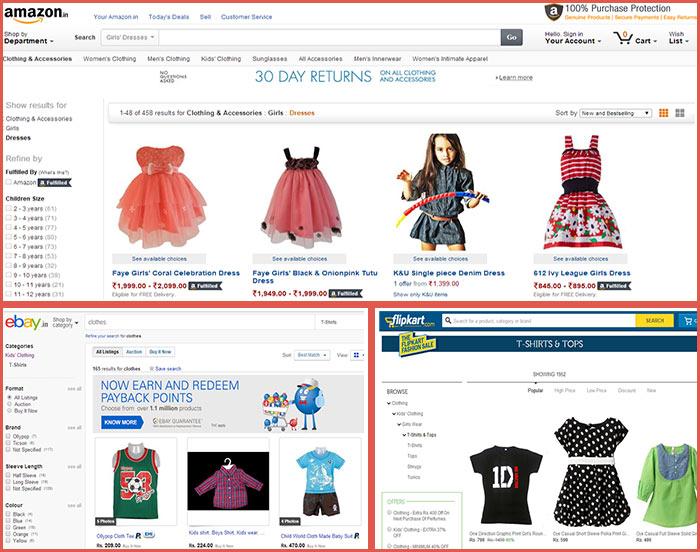 So, now you are a new mother? We need not tell you how great that feels, do we? The joy a new born brings can leave a mother's eyes brimming with tears. You now are willing and looking forward to do all you can to make your child comfortable.
Having said that, once your baby arrives, reality is, the time to go out to shop for your little one becomes very limited. As you get busy tending to your newborn's need, you develop a round a clock watch and routine. With little time to focus on any other activities, shopping can become a hassle. This is where online shopping arrives in your life as a boon!
Benefits Of Online Shopping For Your Children:
The world of online shopping brings to you what you want at your door step and at the same time, you don't have to worry about your baby, time management and travel at all. There are many benefits that you will understand as a mother when you shop online.
Online shopping brings all stores, brands, choices to you on a screen. You can shop at your discretion, in morning or evening when ever works best for you.
When you are shopping online you can compare clothes or more brands, designs and colors, without having to move physically from one store to another. This enables you to make a more informed choice and save time.
Online shopping is a great way to save money by getting best prices, reduce fuel and travel costs, and above all, cut the discomfort or staying away from your child.
Best Online Places To Shop For Children:
There are many online stores today for you to pick and buy the latest designs and trends of clothes for your little ones at the click of a mouse. To make sure your little one looks the best at all times, have a look at the following:
1. Firstcry.com: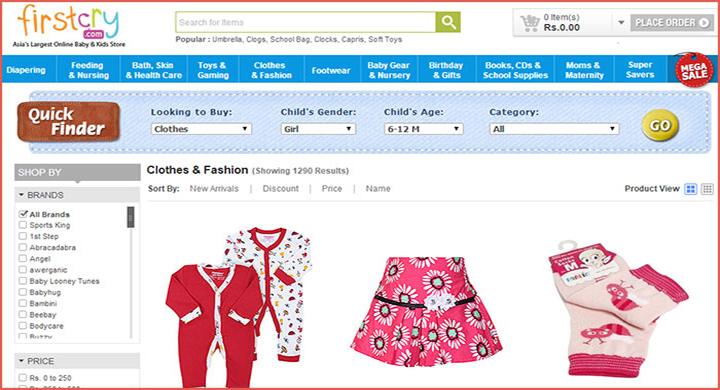 Source : www.firstcry.com
The name is a gentle reminder of the day your little one was born and the day you first heard the cry.
It is one of the first online sites, which is developed to cater to the needs of new parents and all the objects you as a parent might need for your child.
The clothes are affordable with a wide range of choices.
It provides easy options for home delivery.
You can shop according to age, occasion, brands, use, etc as well.
2. Babyoye.com: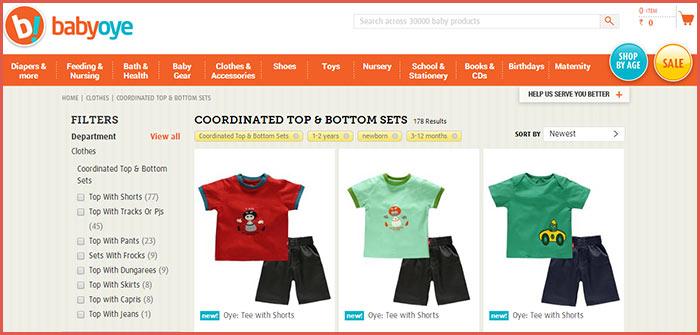 Source : www.babyoye.com
This is another indigenous website that brings to you the latest in baby and kids' design and apparel. It offers other children related stuff as well.
It has wide assortment of colors, design, brands, colors, price range for clothes, baby health care products, shoes, toys, etc.
The website has an easy to check out and buy interface.
It allows order-tracking system.
You can also get additional information through calling on their toll free numbers.
3. Others: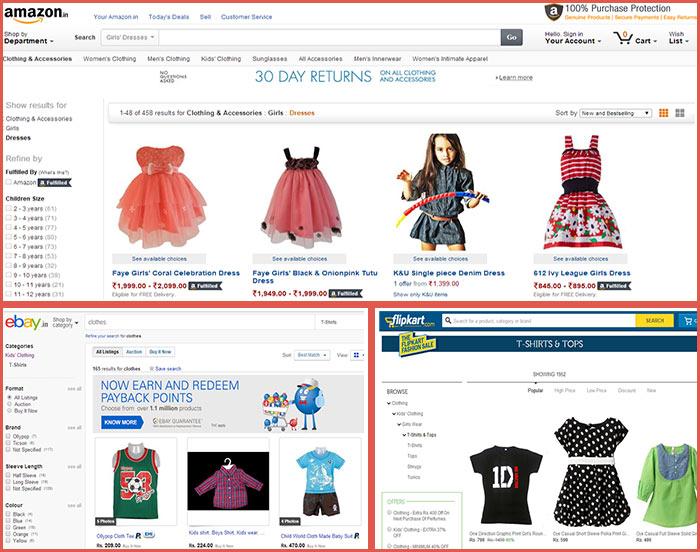 The above mentioned websites ship within India anywhere. There are some other websites you can search and browse for your baby's clothes and other stuff if you want.
These websites are not baby specific but nevertheless offer a decent display of choices for you as a parent.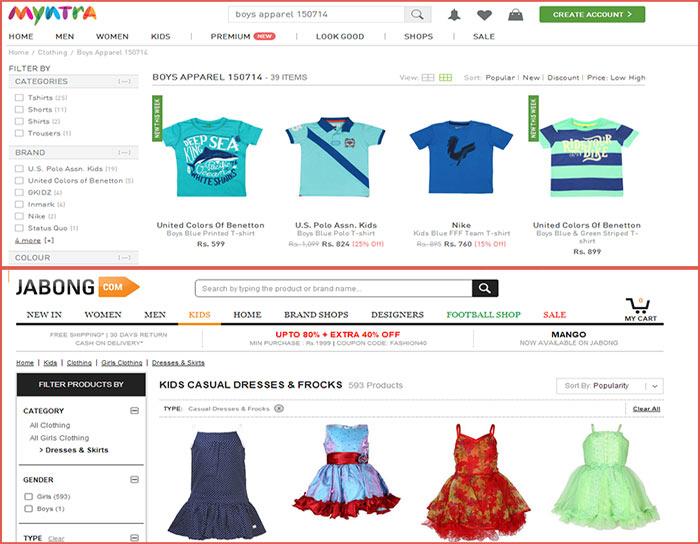 Be sure to shop at reputed online baby portals mentioned above, for they have all that you may need for your baby all at one place. What's more, these portals also offer discounts from time to time and house products of major brands.
So what are you waiting for? Log in now and start shopping!
The following two tabs change content below.