The habit of reading, if cultivated at an early age, can prove to be an excellent foundation for three important pillars of life- knowledge, wisdom and creativity.
As a parent it is up to you to make reading fun as well as interesting for your children. Once they are able to read or have started reading on their own, it's always a good option to start building a mini library in your home for them.
Our Recommendations Of  The Top 25 Story Books For Kids:

So your youngest kid has started to read on his own, or may be your elder daughter is progressing to adolescence and needs suitable books? The plethora of books available in market for kids is bound to make you confused; but here we are to your rescue! Below is our compiled list of storybooks for kids, whatever their age may be!
For your ease we have divided the list in three main categories, namely:
a. Chapter Books
b. Middle Grade Books
c. Teen And Young Adult Books
a. Chapter Books:
A chapter book targets children in the age group of 7-9 years, i.e., a kid who has just started reading on his own. They are simple and easy to read as it consists plenty of illustrations.
1. The Little Prince, Antoine de Saint-Exupery

Originally written in French and later on translated to various languages, this book is ideal for kids.
The book describes a little boy who leaves comfortable life at earth and decides to explore the universe.
How he learns through these excursions while enjoying his adventures makes it a timeless read for all children.
This evergreen classic will teach your kid about life and its everyday miracles.
2. Moin And The Monster, Anushka Ravishankar

Which child is not afraid of monster or ghosts? Almost all children are scared, but at the same time they are also curious to know about those unknown creatures.
Although the book has a scary title, the author has dealt with it in a funny way.
It talks about a boy who loves to draw and one fine day when he draws a monster, the later comes to life and creates havoc in the life of that little boy.
How he deals with the situation and overcomes the same is interesting to know.
3. Norbu's New Shoes, Chewang Dorji Bhutia

Indeed a very nice book for beginners. A story written in simple language definitely attracts children's attention.
Norbu, a little boy, who is gifted new pair of shoes from his father, is very excited.
However, his happiness is short-lived and a monkey snatches his shoes away. How he deals with this makes the rest of the story.
The book is set in a Himalayan town of Sikkim and makes children aware about the Himalayan beauty and allure.
[ Read: Krishna Stories For Kids ]
4. Charlie And The Chocolate Factory, Roald Dahl

This particular story book for kids is definitely everyone's favorite one. Chocolates and children are inseparable and no children can resist thoughts of any chocolate bar.
The book is about a poor boy called Charlie who lives with his parents and grandparents.
They are too poor to have proper meals for the day and the character Charlie is always craving for food and chocolates.
The book beautifully describes of how he lives his chocolate dreams and makes them a reality.
5. A Cat In The Hat, Dr. Suess

This book comprises of simple words and picture illustrations which makes it an easy to read book.
The book talks about siblings Dick and Sally who cannot go out for play due to rains. They are highly bored until the arrival of a cat in the hat.
How this talking cat not only takes away their boredom, but also takes them for a double decker ride of fun and enjoyment is interesting to read.
This is the most popular and must-have of all Dr. Seuss books.
6. Alexander And The Terrible, Horrible, No Good, Very Bad Day, Judith Viorist

The author tries to finely bring out the child in him by portraying just the right feelings and emotions of a 5-year-old boy.
Alexander who gets a feeling of having a bad day when he wakes up with a chewing gum stuck in his hair; actually goes through a bad day. But who does not have a bad day?
And that's what the author writes about in this story, preparing kids for everyday life.
The book explains that it is normal as all days are not equal.
7. The Adventures Of Toto The Auto, Ruta Vyas

The book, set in contemporary India, gives a realistic glimpse of our day to day life.
There is an auto named Toto. Also the driver of the auto named as Pattu, try to enjoy their daily life which is full of adventures.
Toto and Pattu always try to help the hapless and take pride in doing so. They have fun and also give good lessons on morality, which are highly relevant and practical in today's world.
It is an excellent compilation filled with information and entertainment.
The following two tabs change content below.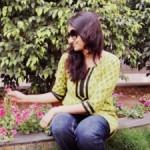 Latest posts by Palak Shah (see all)