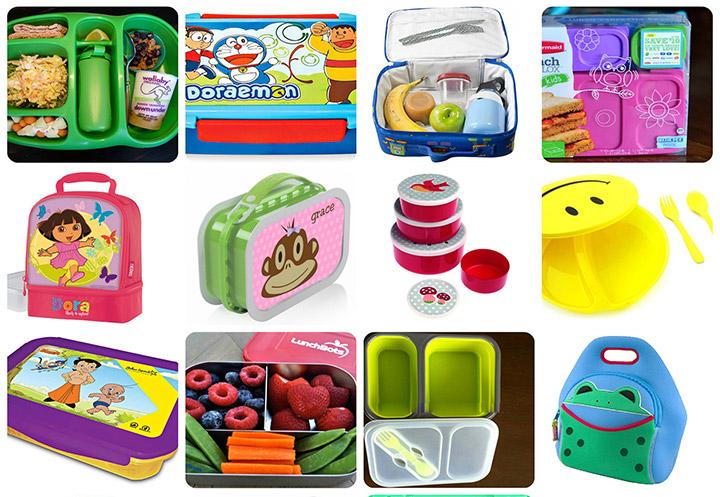 Making your child finish off the lunch in school can be one of your biggest challenges as a parent. While you may prepare the healthiest of snacks, but unless your child eats – it is all a waste!
Sometimes, it takes more than a tasty meal for kids to want to finish their food. The answer could lie in an interesting lunch box!
Lead researcher Brian Wansink from Comell University, in New York, said, "What children find visually appealing is very different than parents. You should choose the lunch box that has fun shapes and attractive patterns. This will boost the appeal and therefore attract your child."
Top 15 Lunch Boxes For Kids:

Here is a list of the top 15 lunch boxes for kids. These high quality lunch boxes are adorable and come with new patterns and colors that are perfect for your school going children.
1. Rubbermaid Lunch Box:

This lunch box is perfect for your kids.
Rubbermaid lunch boxes contain a set of three kits which are optimally sized for your kid's lunch.
These containers snap together to stay well organized in your kid's lunch bags.
It is BPA free, microwave, dishwasher and freezer-safe.
2. Lunch Bots Uno Stainless Steel Lunch Container:

This lunch box is best for packing a sandwich or other favorite meals of your kid's choice.
This is a medium size container which is made of high quality stainless steel.
It is BPA and plastic free.
The retro look of the container makes eating fun.
3. Woodland Creatures Snack Bento Set:

These are awesome lunch boxes that are easy to open and close with those little fingers.
This bento set is highly rated among parents as it has enough variety of colors. Hopefully your kids won't end up fighting for colors.
It is BPA free and dishwasher-safe.
4. Yumbox Leak Proof Bento Lunch Box:

This yumbox is ideally made for school lunches, picnics and toddler meals.
Yumbox is a leak-proof lunch box that is divided into 5 portions of main food groups. It helps in establishing healthy eating habits in your child.
The best part about this lunch box is that it is lightweight and compact.
It has an easy-open latch.
Hand washing the lid is highly recommended to prolong the longevity of the seal.
[ Read: Healthy Recipes For Kids ]
5. Stephen Joseph Square Lunch Box:

This lunch box will surely charm kids of different ages.
This square lunch box is fully lined and insulated with internal and external pockets.
It has zippered pouches and Velcro strap that will make it easy for your kids to open and close.
This lunch box comes in wide variety of patterns, colors and designs that will delight your child.
6. Dora Thermol Dual Lunch Kit:

This lunch box is best suited for children aged five and above.
This lunch kit features a variety of patterns and pictures of popular characters, like Barbie and Batman, which will surely appeal your kids.
This Dora soft touch lunch kit has two separate zippered compartments for easy storage.
7. Round Smiley Face Soft Lunch Box:

This fantastic insulated lunch bag makes a great gift for children.
This yellow colored lunch bag has a big smiley face on the front that will surely capture your child's heart.
It is made of nylon and has internal pockets that can be used to store condiments.
It comes with a smiley zipper too!
8. FDA & LFGB Standard Silicone Rectangle Lunch Box: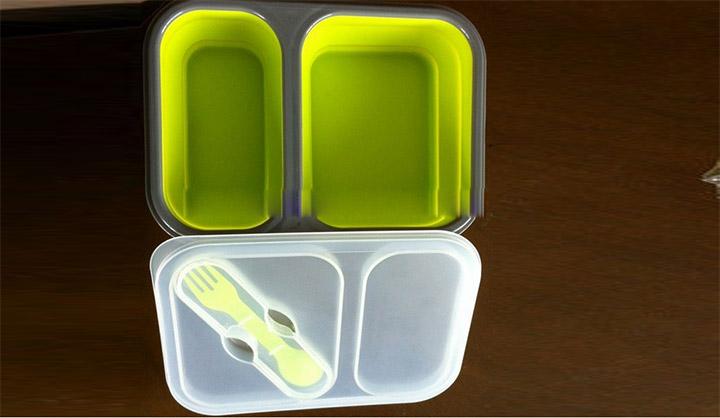 The spacious compartments of this lunch box are perfect for your kids.
The silicone used for this lunch box is safe, easy to clean and absolutely eco-friendly.
It is available in various colors, sizes and styles.
It weighs approximately 270g.
9. Doraemon Lunch Box:

Kids are surely going to enjoy their meal in this lunch box.
This lunch box features lock buttons that helps in an air-tight closure.
It has BPA free food grade material and air tight design to prevent leakages.
It is available in red as well blue colors.
Comes with spoon and fork.
10. Warner Brothers Batman Lunch Box:
This trendy Batman themed lunch box is surely going to please your kids.
It is BPA free and comes with a perforation with lid on the top that aids in regulated ventilation.
This lunch box comes with a spoon and a fork.
Available in yellow and blue colors.
11. Monkey Print Lunch Box:

This multi colored attractive monkey print lunch box is surely going to enchant your child.
It comes with one spoon and one fork, made of good quality plastic with long durability.
It is suitable for lunch as well snacks and easily fits into your kid's backpack.
12. Chhota Bheem Lunch Box: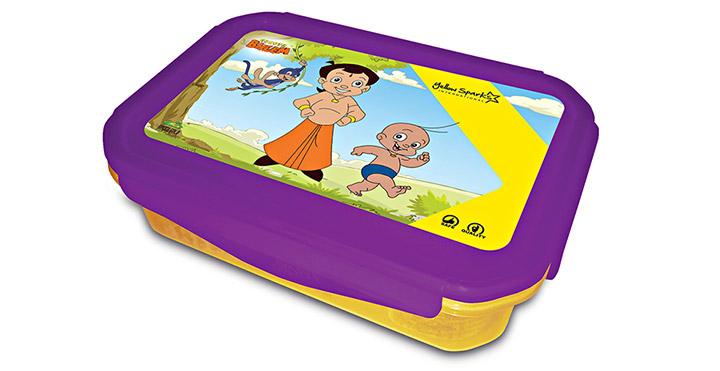 Chhota Bheem is surely one of the most favourite cartoon characters of your kid and this lunch box will instantly become her favorite!
This super lunch box comes with a translucent base and has a lock on all four sides.
It is sealed with silicone rubber.
It is BPA free and has precision moulds.
[ Read: Fun Food For Kids ]
13. Goodbyn Lunch Box:

Goodbyn bento lunch box is best suited for your child.
This lunch box comes with three compartments; one lid and two leak proof dippers.
It is made of lead-free and BPA- free plastic.
14. Neoprene Lunch Box:

Neoprene lunch box comes in variety of colors that kids love and is great as a school lunch box or picnics.
It is a space saver.
It is made of heat resistance durable neoprene and is machine washable.
The lunch box is made of top quality materials to make sure that it lasts for a longer time.
15. Wildkin Olive Kids Lunch Box: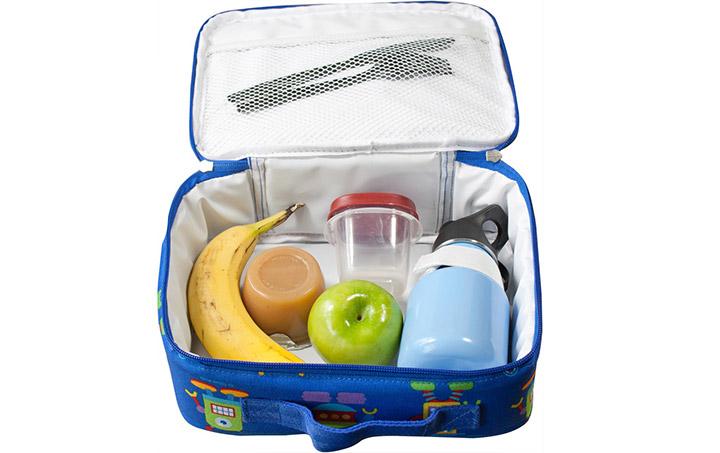 Wildkin olive kids fancy pattern lunch box is best suited for children aged 3 and above.
This attractive Wildkin olive kid's lunch box is available in plenty of colors and great patterns with zippered front pocket. It is easy to clean and has phthalate-free. Hence, it keeps food safe.
These colorful owls, which are set up on pink background stand out from the rest.
All these are the best lunch boxes for kids made using the highest quality material and are made to last for a long time.
We are sure your kids will enjoy taking these cool kids lunch boxes to school and showing them to their friends. Do not forget to share your views with us in the comment section below and tell us which one your child loved the most!
Recommended Articles:
The following two tabs change content below.
Latest posts by Saara Fatema Doctor (see all)