Animals fascinate preschoolers. And, preschool is the time when your little munchkin is at his imaginative and impressionable best. He is genuinely curious about the world, and everything is a discovery. Animals will likely essay a big part in his learning, and one creature that awes, fascinates and scares preschoolers in equal measure is the dinosaur.
While there is no shortage of coloring pages or books on the subject, trying a few activities with your little one can also be a lot of fun. So if you are interested, scroll through our ideas for some dinosaur activities for preschoolers here:
1. Cardboard Box Dragon:
Younger kids love playing with cardboard boxes, so your preschooler will surely love dressing up in this cardboard box dinosaur.
Cut out the edges of one cardboard box to make the dinosaur teeth.
Stack up a few boxes on top of each other to make a body and the tail. Leave some space so that your preschooler can take out his face.
[ Read: Frog Activities For Preschoolers ]
2. Dinosaur Song:
Here's a fun dinosaur song you can teach your preschooler to perform with actions.
I'm a mean old dinosaur big and tall, here is my tail here is my claw. When I get all hungry, I just growl. Look out kids I'm on the prowl.
Let your preschooler sing it to the tune of 'I'm a little teapot.'
3. Alphabet Trail:
Help cut out a few dinosaur paws from cardboard and place them on the floor.
Draw letters of the alphabet on a white board and let your preschooler identify them.
Each time he identifies a letter, ask him to move from one dinosaur paw to another.
This will be one of the preschool dinosaur activities that will help him to learn about dinosaur.
4. Teaching Dinosaur Facts:
Tell your preschooler some dinosaur facts that they will be able to remember. Each time you tell him a new one, ask him to hold up one finger.
Some facts you can tell your preschooler are as follows. The dinosaurs lived a long time ago. Some were tall, and some were small. Some liked water, and some liked land. It can be one of the best dinosaurs activities for preschoolers that helps him to learn facts about dinosaurs.
5. D Is For Dinosaur:
Write the letter 'D' on a sheet of paper and ask your preschooler to identify and then color it.
Now draw a cute baby dinosaur like in the image here.
Tell your preschooler that dinosaurs were mostly green. Help them color the drawing neatly.
[ Read: Duck Activities For Preschoolers ]
6. Dinosaur Textures:
Buy your preschooler a plastic dinosaur toy.
Make sure it has a lot of texture and that it resembles the textures on a dinosaur's skin.
Now ask your preschooler to touch the toy and learn more about the textures.
7. Dinosaur Environment:
Take a cardboard sheet and let your preschooler paint it brown. Ask him to add a few stones and toy trees, or make trees out of green playdough.
Now ask them to place toy dinosaurs in the area to prepare the dinosaur environment.
8. Measuring With The Dinosaur:
Read out to your preschooler about the height of dinosaurs.
Ask your preschooler to lie down on the floor and measure his height.
Now use masking tape and show your little one how tall the dinosaurs will be as compared to them. This is a perfect and fun dinosaur activities for preschoolers that helps them to know all about dinosaur.
9. Dinosaur Museum:
Take your preschooler to a dinosaur museum.
Show him life-sized models of dinosaurs and tell him more about every dinosaur.
[ Read: Creative Activities For Preschoolers ]
10. Dinosaur Dress Up:
Help your preschooler get into a dinosaur costume and walk around the house for a while.
Teach him how to growl like a dinosaur growl and he will love scaring everyone.
Use the dinosaur themed activities for preschoolers to teach more about dinosaurs. Moms, did you find these activities easy and fun? Do tell us which ones your preschooler enjoyed the most. Leave a comment below.
Recommended Articles:
The following two tabs change content below.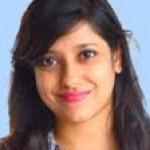 Latest posts by Debolina Raja (see all)