Nurturing your baby for nine months in womb and finally delivering him does take a toll on most women's mental as well as physical health. The postpartum period is all the more grueling for the mother, as well as the new born, as both try to adjust to their new lives. In such a scenario, it is a best option to have a postpartum check-up.
It is of utmost importance that you accumulate your doubts and questions which you need to ask your doctor in your mind or in a notepad. This will help you in seeking proper and timely advice from the doctor.
What To Expect In Six Week Postpartum Checkup?
In your six week postpartum checkup, your doctor will try to assess your recovery both physical as well as on emotional grounds. If you had a C-Section, then your doctor might ask you to visit after 1-2 weeks.
Generally your doctor will tend to cover the following topics in your six- week postpartum checkup.
1. Physical Check:
Your doctor needs to ensure that are your recovering physically after the delivery
He will check your blood pressure and weight to understand your physical status. Also he will check your abdomen to see if there is any tenderness.
He shall also examine your vagina and cervix to see whether any cuts, scratch of bruises have healed or not
He will also inspect your uterus through a pelvic test to see whether it has shrunken back to its normal state or not.
2. Emotional Well-Being:
Your doctor would want to know how motherhood is treating you and to find if you have any emotional problems with the new role in your life.
It is very important to discuss everything that you are feeling with the doctor. There is no need to feel shy.
Your discussion will help the doctor to find out if you are showing any symptoms of postpartum depression.
Almost 30% of women experience postpartum depression and its intensity may vary hugely, but you should be careful if you show any such symptoms.
[ Read: Postnatal Depression ]
3. Breast Examination:
Your doctor would like to know whether you are able to breastfeed your baby properly and will also physically examine your breasts
Your doctor will examine your breasts for any lumps, cracked nipples, tenderness, redness or any kind of abnormal discharge.
He would also check for any blocked milk ducts. If you have this your milk can be affected by bacteria.
Your doctor will prescribe medication as per requirement.
[ Read: Postpartum Psychosis ]
4. Family Planning:
Your doctor might give you important insight on birth control issues or if you are planning a second child.
If you were previously using a pill as a contraceptive your doctor might suggest a different alternative as a pill may be not suitable while breastfeeding.
Your doctor might also suggest from when you can start having sex with your partner.
She may also suggest you timing for you next baby if you are planning for a second one.
5. Diet/Fitness Routine:
There have been tremendous changes in your body and you might be finding it difficult to cope up with it.
Your doctor may suggest how you can deal with them.
She might provide some essential tips on your diet-what to include and what to avoid based on your body's requirement.
She may also suggest kegel exercises so that you can retain back your vaginal elasticity.
[ Read: Post Pregnancy Diet ]
6. Tests And Immunizations:
If your doctor finds any irregularities during the check up, he may ask you to take some further tests.
If you had anemia before pregnancy and if you had lost a lot of blood during delivery, it is necessary to find out your current blood count.
At the same time, certain vaccinations or immunizations might be necessary for you which will be suggested by your doctor.
If you face any peculiar symptoms, do not wait for six weeks to complete, do visit your doctor as soon as possible.
Thus a six week postpartum check up is very important as it gives you an idea of how your body is working after a momentous physical change such as childbirth. So prepare yourself well and get all your doubts cleared in this meeting.
Do let us know if you received any specific information during your 6th week postpartum visit to the doctor.
Recommended  Articles:
The following two tabs change content below.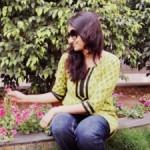 Latest posts by Palak Shah (see all)