Are you one of those parents who find it hard to discipline their stubborn toddlers? Are you almost at your wit's end trying to figure out how you can make your toddler listen to you?
If you too are a harried parent, help is here at hand. Read on to know how to deal with stubborn toddler by following some simple yet effective tips.
3 Simple & Effective Ways On How To Deal With Stubborn Toddlers:
Your toddler may often reply with a 'no' to you, making it impossible for you to not yell or lose your cool. While you may have tried everything, maybe all you need to do is try a different approach in order to curb your toddler's stubborn streak. Here are a few effective tips that might help you know how to handle stubborn toddlers:
[ Read: Behavior Problems In Toddlers ]
1. Reduce The Number Of Times You Say No:
It may seem quite irritating when your toddler says 'no' to almost everything you say. But have you ever wondered how your toddler learned the word?
If your toddler is always giving a negative response, maybe it is time for you to change your vocabulary too.
Keep a check on your language and limit the number of times you say the word 'no.'
If you are in a situation that requires you to disagree, try and rephrase your sentences. Avoid using the word 'no' especially with and in front of your toddler.
Bring back the usage of 'yes' in your vocabulary to help your toddler learn a new way of responding.
[ Read: How To Stop Aggressive Behavior In Toddlers ]
2. Make Your Requests Fun And Challenging:
You have, of course, faced the situation where you ask your toddler to keep back her toys after play time, and she flatly refuses. You are not alone.
The moment you ask your toddler to do something, she refuses, no matter what you say. The idea here is that anything you tell your toddler to do could sound like an enforced rule, which she may find harsh and may not want to do.
Instead of instructing her to clean up her room, rephrase it in a different way. You can challenge her to clean her room in five minutes and remind her of the ticking clock.
Setting a fun challenge for your toddler at an early age will convince her to do a task even when she may not necessarily want to do it. Make such chores and behavioral habits fun by adding a sense of adventure and playfulness to it.
[ Read: Dealing With Whiny Toddlers ]
3. Avoid Giving Too Many Options, Give Clear Situations Instead:
You may ask your toddler if she wants to do something. Her natural tendency at this age is to react to a question with a 'no', hence no matter what you ask, your toddler will respond negatively.
Too many choices may confuse your toddler. Instead of offering multiple choices or asking your toddler if she would do something, keep your instructions clear and friendly.
Stop asking her if she is ready for a bath or wants to put her toys back in place. Instead, rephrase the same to make it sound fun.  'Wow, it's time for some water toys now, let's go to the bath.' Or 'The little toys want to go to bed, come on, let's put them to sleep.' Such interesting ideas and activities are more likely to appeal to your toddler.
[ Read: Tips To Deal With Defiant Toddlers ]
These are some of the most effective parenting tricks when it comes to dealing with stubborn toddlers.
Do let us know in the comments below if you have any more tried and tested tricks to recommend!
Recommended Articles:
The following two tabs change content below.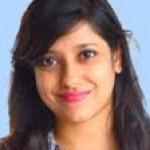 Latest posts by Debolina Raja (see all)