Does your toddler get tired easily? Does he keep contracting infections? Are you worried that he will turn anemic due to a lack of iron?
If you find yourself nodding along to any one of the questions asked above, you might want to read this post. Here we look at what the symptoms mentioned above could lead to and why iron is necessary for your toddler.
What Is Iron?
Iron is an essential nutrient and an important mineral and is important for many bodily functions. Iron stimulates hemoglobin production. Hemoglobin is a substance found in red blood cells (RBCs) and is responsible for carrying oxygen to different organs in the body. Thus, iron is responsible for proper oxygenation of the body. [1]
Recommended Dose Of Iron For Toddlers?
Usually, most toddlers need at least 7 milligrams of iron every day:
4-8-year-old kids need ten milligrams of iron every day.
9-13-year-old kids need eight milligrams of iron every day. [2]
[ Read: Nutritious Snacks For Toddlers ]
Lack Of Iron:
If your toddler is not consuming a pre-specified quantity of iron, he can develop iron-fortified-deficiency-anemia. Anemia is a lack of hemoglobin, which translates to a lack of oxygen in the blood. Anemia can cause fatigue, reduce immunity and lead to other complications. [3]
Causes Of Iron Deficiency:
Apart from a lack of iron in the diet, other reasons for iron deficiency include:
Consuming a lot of dairy products including milk, curd or cheese can lead to iron deficiency. These foods are crammed with calories, which fill your toddler's tummy and leave no place for iron rich food.
Dairy consumption can lead to reduced iron absorption. So, even if your toddler is consuming the recommended dietary intake of iron, more milk in his diet means that he isn't getting enough iron.
[ Read: High-Calorie Foods For Your Picky Toddler ]
Types Of Iron Rich Foods For Toddlers:
Foods high in iron for toddlers fall under two categories:
1. Heme Iron Foods:
Animal-based food sources, which are rich in iron, are known as Heme iron Foods. The human body absorbs heme iron quicker than non-heme iron.
2. Non-Heme Iron Foods:
Plant-based food sources, which are rich in iron, are called non-heme iron foods. You need to pair these foods with vitamin C rich foods or heme iron foods.
Iron Rich Foods For Toddlers:
Here is a list of iron rich foods for toddlers here, which you can include in your toddlers meals to ensure that he meets the daily recommended amount for iron. [5]
Heme Foods:
Some of the Heme iron-rich foods include:
1. Meat:
Red Meat & Eggs
Beef/Ham/Pork/Lamb/Veal
Turkey
Chicken/Poultry
Dried beef
Liver
Liverwurst
Eggs
2. Sea-Food:
Shrimp
Scallops
Clams
Tuna
Oysters
Haddock
Sardines
Mackerel 
[ Read: Healthy Foods For Toddlers ]
Non-Heme Foods:
Listed here are plant based best iron rich foods for toddlers, which you need to combine with vitamin c rich or heme iron food for ready absorption.
3. Veggies:
Spinach
Peas
Sweet potatoes
String beans
Broccoli
Collards
Beet greens
4. Cereals & Breads:
White bread (enriched)
Pasta
Whole wheat bread
Food items made of wheat
Bran, Oat or Corn cereals
Rye bread
Brown and White Rice
5. Fruits:
Strawberries
Raisins
Watermelon
Figs dried or natural
Dates – dried or natural
Prunes or Prune Juice
Dried apricots and peaches
6. Beans And Other Foods:
Tofu
All Types of Beans (kidney, white, garbanzo, or, even canned)
All Tomato products [in any form say puree, sauce]
Dried peas and beans
Lentils
Corn syrup and maple syrup
Feed your toddler these foods to ensure that he gets his daily dose of iron. Tell us about your favorite iron-rich recipe you make for your toddler here. Our readers would love to hear from you.
Recommended Articles:
The following two tabs change content below.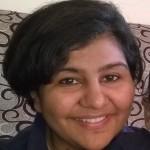 Latest posts by Samiksha Seth (see all)