Are you pregnant with your first child? Are you getting a lot of advice from your friends and family about what to eat and what to avoid? So many suggestions can leave you confused and worried. Following a healthy diet is of great importance, especially during pregnancy. This is because a nutritious diet doesn't just keep you healthy, but also ensures that your baby is healthy.
The fact that oats are good for your health is no big news, but can you still continue having oats during pregnancy? In the article below, we discuss whether oats is healthy or not.
Can We Eat Oats During Pregnancy?

Yes, it is safe to consume oats during pregnancy. In fact, it is highly recommended that you do so. Oats have been listed in the top 12 foods that are great to consume for a woman during her pregnancy. What's more, the American Pregnancy Association has also found that oats contain many vital nutrients that are needed during the prenatal period.
[ Read: 12 Foods That Are Great To Consume ]
Benefits Of Oats During Pregnancy:

Just like other whole grains, oats too are of great importance during pregnancy. Oats supply energy to your body, providing complex carbohydrates. They also help to regulate the digestive system thanks to their fiber content which is a perfect food for pregnancy.
What's more, oats are literally packed with many valuable minerals including potassium and iron, which are needed during pregnancy. It is estimated that just a quarter cup of oats contains around 4 grams of dietary fiber, 27 grams of carbohydrates, 73 grams of potassium and only 150 calories.
[ Read: Corn Flakes During Pregnancy ]
Oats are also believed to be a good source of selenium, vitamin E, phosphorous, calcium and vitamin B1. These minerals boost immunity, improve bone and teeth formation and ensure proper growth and development of the fetus.
Some studies have also found that oats provide the body its much needed requirement of folic acid, which is crucial during pregnancy. Regular consumption of oats in pregnancy can lower the risk of spina bifida (a condition in which vertebrae overlying the spinal cord are unfused), underdevelopment of the brain and many other fetal disorders that occur due to the lack of nutrients, particularly folic acid during pregnancy.
[ Read: Kidney Beans During Pregnancy ]
How to Add More Oats To Your Diet:

The best part about eating oats during pregnancy is the fact that it is simple and easy to cook. You can cook oats in many ways. Here are a few tips on how you can use oats in your daily breakfast.
You could replace a part of flour with some oats for cookies and cakes.
Oats can also be used in pie crusts, muffins, breads and even pancakes.
Homemade biscuits, cookies and tortillas can be prepared using ground or normal oats.
You could also prepare oats for your breakfast by boiling it (oats) with some milk and adding chopped fresh fruits.
You can find oats in many common foods such as waffles, granola bars etc. These are available at the supermarket.
For a spicy twist, you could whip up a quick bowl of cooked oats and add your favourite crunchy veggies, some chicken and lots of spices.
[ Read: Which Milk Is Good For Pregnant Women ]
It is best to seek advice from your nutritionist and find out different healthy ways to add oats to your everyday meals.
We hope this article helps you understand why oats could be a great food choice during your pregnancy period.
After you do make use of the tips mentioned above, do write to us if you enjoyed the oats-based food. If you have some other ideas to add oats to your every day breakfast, do share them with us in the comment box below.
Recommended Articles:
The following two tabs change content below.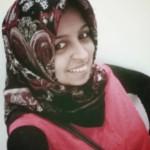 Latest posts by Enozia Vakil (see all)