Are you pregnant with your first child? Are you taking any tablets prescribed by your doctor for an existing medical condition? If yes, then you should be aware of the effects of taking drugs during pregnancy.
While you are pregnant, it is usually not advisable to take any medication. This is the very reason why you will be asked to endure common ailments like cold and fever sans pills. But if you are on medications because of pre-existing condition, it is important to review the same before getting pregnant. If you are already pregnant, few medications have to be completely avoided in order to prevent further complications in your growing baby.
Xanax or Alprazolam (generic name) falls under the category of drugs that should be completely avoided during pregnancy. Research indicates that Alprazolam has negative effects on the healthy growth of your baby inside the womb. It is important to know more about Xanax before you consider taking it while pregnant.
What Is Xanax Or Alprazolam?
Xanax comes with a chemical composition of benzodiazepine and is an anti anxiety drug.
It is mostly used to cure mental conditions such as anxiety attacks, panic disorders and depression.
Once you are under the influence of Xanax to treat specific conditions, your brain and body get vulnerable and dependent on the pills to provide relief.
[ Read: Antacid During Pregnancy ]
Is It Safe To Take Xanax During Pregnancy?
As per the US Food and Drug Administration, Xanax has been categorized under class D.
It means that Xanax is not safe for pregnancy.
The risks are high particularly in the first trimester, when the possibility of miscarriage is maximum.
Even though the rating has been questioned and opposed by research from other sources, taking Xanax while pregnant is debatable due to speculations surrounding the risks.
Withdrawal Symptoms From Xanax Affecting Pregnancy:
It is important to focus on the withdrawal signs after using Xanax. Your decision to get pregnant should be ideally taken once you wean off completely from the drug. A few symptoms that directly affect your pregnancy include:
Insomnia
Increased anxiety
Increased sensory perceptions
Heightened mental alertness causing maniacal episodes
Weight loss
Most women may tend to ignore the above indications as they are specific to brain activity. However, remember that your mental state largely affects the well being of your growing child.
[ Read: Insomnia During Pregnancy ]
Correlation Between Anxiety And Premature Birth:
If you are one among many who sideline anxiety levels during pregnancy, it's time to pay attention.
As per the recent survey conducted in 2008, heightened anxiety levels result in adverse outcomes during and post pregnancy. These include:
Premature birth
Inhibited cognitive function in infants
Behavioral disabilities
Central nervous system disorders
Slower grasping
[ Read: How To Avoid Premature Birth ]
Alternative Approach To Tackle Anxiety:
Most women undergo anxiety attacks in and around the time of conception. It is a natural process. If you have been suffering from bouts of anxiety for a long time, weaning from Xanax will not be easy. The process will be a gradual one. You can try finding relief by using alternative medicines to cope with the problem.
Some of the suitable options that can be considered to tackle anxiety other than Xanax are:
Naturopathy
Acupuncture
Meditation
Reiki
Siddha medicine
[ Read: Acupuncture During Pregnancy ]
Life Management After Xanax:
Once you are weaned from Xanax and ready to go ahead with conception, you might find it difficult to cope with the sudden withdrawal. It depends on the duration you have been using this drug for. The longer you were on Xanax, the tougher it would be to redeem life back to normalcy.
Some simple measures should help you survive the tough time:
Talk to your partner and share your fears. Sharing helps fight the battle.
Seek support. Joining support groups will allow you to share your experience with others.
Chalk out a routine that keeps you busy.
Focus on better life remodeling with discipline and fitness.
Learn to stay unconditionally happy.
Belief system is everything while undergoing treatment for anxiety and depression. Talk to your therapist to explore more appropriate options so that you are not completely dependent on drugs. A little bit of perseverance and faith should be able to get you cross the river of anxiety.
Hope you liked our post on xanax during pregnancy. Do share your thoughts in the comment section below:
Recommended Articles:
The following two tabs change content below.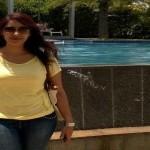 Latest posts by Deepa Balasubramanian (see all)