Marriages aren't just the union of two people, it is beyond that. The fact that you want to spend your entire life with someone, be a part of their everyday, and maybe even their family's is a task in itself. But if you have the love in your heart and a deep-seated desire to accept your spouse for whatever they are, then you know that your marriage will last.
If it's your wedding day, wedding anniversary, or just want to share those happy, butterfly feelings with your partner, then MomJunction has put together a list of 50 marriage quotes. Pick the right one, and tell your spouse what you want to say!
1. True love stands by each other's side on good days and stands closer on bad days.
Marriage stands the test of times when both you and your spouse work towards making things better. And we are tested the most when we face adversities. If you can sail through the adversities as one, as a team, then you have won half the battle.
2. A perfect marriage is just two imperfect people who refuse to give up on each other.
Learning to accept each other's flaws and living with them, forgiving one another, and sharing and growing the love, is what make marriage so special.
[ Read: Amazing Quotes On Parenting ]
3. Marriage – the roots are deep, the covenant is solid, love is sweet, life is hard, and God is good.
God's intervention in the vows, ceremonies, and our lives is magical! Marriage, which is strong and solid, coupled with God's blessings becomes rock solid and cannot be broken by anything.
4. Love, laughter, and happily ever after.
A little fun, a lot of love, a crazy couple – what else would you want to be happy? A couple that laughs together makes the relationship last longer!
5. Never marry the one you can live with, marry the one you cannot live without.
While both the phrases mean the same, the idea is you may have several people with whom you can live, but there is only one without whom you cannot live. The urge and need to be with your spouse all the time would instil more love in your heart, making the marriage a success.
6. Marriage lets you annoy one special person for the rest of your life.
While you may share your sorrows and joys, sharing fun and happy moments is equally important. Keeping the relationship friendly and fun helps take away boredom and prompt you to have a happier life together.
[ Read: Quotes On Mother ]
7. It's amazing how one day someone walks into your life, and you cannot remember how you ever lived without them.
Having a 'someone special' in your life is a blessing. What's best is that if this person stayed with you forever, you tend to forget your past, agony, pain, and just be happy!
8. To love is nothing. To be loved is something. But to be loved by the person you love is everything.
Finding love is being overly difficult in today's world. But once you have found it, there is nothing better. It is indeed true that everyone wishes to be loved as it makes them feel special and cared for.
9. Marriage is a gift from God to us. The quality of our marriage is our gift to Him.
People say marriages are made in Heaven, and maybe they are. But the important thing is that we have to keep them intact here, on Earth. The way we lead our lives influences our relationship. If we can have a better quality of life, it will reflect our godliness too.
[ Read: Thank You Quotes For Parents ]
10. If you live to be a hundred, I wish to live a hundred minus one, so I never have to live without you.
Imaging a life without the one you love is not only difficult but also painful. The quote may sound selfish but it shows how much you would want to be with him throughout your life.
11. The only thing better than having you as my husband is our children having you as their daddy.
Children are blessings to parents and parents are the strongest pillars that children can have. Loving your husband is a beautiful feeling, but watching your husband be an amazing dad is a joy that cannot be defined. This makes an amazing love quote for your husband.
12. Best friends for life, husband and wife.
A lot of things make a marriage, one of them being friendship. Friendship is a magical relationship that makes everything perfect. If a husband and wife are good friends, it takes away any shred of insecurity and results in a positive, healthy, and honest relationship.
13. Marriage cannot thrive on the leftover attention. It has to get the best effort!
You might get busy with children and work, but it doesn't mean that your relationship with your spouse should take a beating. The relationship needs to be given the best effort. And the best effort would have to come from the couple collectively as one. Of course, there would be compromises on either end, but as long as both of you contribute to the efforts, compromises, and the strength of the relationship, it will be the best thing ever!
[ Read: Quotes For Single Moms ]
14. Always strive to give your spouse the very best of yourself; not what's left over after you have given your best to everyone.
While your spouse should not be your topmost priority (as sometimes your parents or children may need you more than him), you should give your best to him and the marriage.
15. When you realize you want to spend the rest of your life with somebody, you want the rest of your life to begin as soon as possible.
Falling in love is one of the most beautiful feelings ever and knowing that you're going to spend your entire life with that person, is a feeling you cannot define. You want to embark on a beautiful journey as soon as you can, without wasting a second.
[ Read: Baby Shower Messages And Quotes ]
16. Marriage does not guarantee you will be together forever, it's only paper. It takes love, respect, trust, understanding, friendship, and faith in your relationship to make it last.
Indeed, a marriage cannot go on by itself. Only saying the vows out loud and promising to be together in good and bad times won't help. This is why you should stand true to all the promises and turn those promises into reality.
17. You cannot make your marriage all good by yourself! But you can make it better all by yourself.
It requires two people to love, to laugh, to share sorrows and joys, and to support. If you take it upon yourself to make the relationship work better, the relationship grows ten-folds.
18. Marriage is not 50-50, divorce is 50-50. Marriage is 100-100 – it isn't dividing everything in half but giving everything that you have got.
Marriage is about sharing your joys and sorrows. It is about standing together and working as a team. This is what a marriage is made of. If you know how to share and love, you would never have to divide. Learn to share and increase the love.
19. I vow to always love you, even during the football season!
This one is a straight out to the boys, not that the girls don't like football. Yes, we all have our favorites and to many spouses, it is the football season. If your spouse loves you more than their sports, then he/she is a keeper, and don't let them go away!
20. The most successful marriages are those where both husband and wife seek to build the self-esteem of the other.
Many a time, failures push us down and leave us miserable. We lose our self-esteem and self-respect and discontinue to believe in ourselves. This is when a few positive words from the spouse can do wonders. Uplifting them and making them happy would rekindle their self-worth and increase their faith in you.
21. A great marriage doesn't happen when the "perfect couple" gets together. It happens when an imperfect couple gets together and learns to enjoy each other's differences.
Everyone is a wee bit different from the other. And not just in the physical make but also in the mental. These changes could make us stand against one another. But a marriage is about letting those differences get overshadowed by overwhelming love and care. Sounds like the perfect recipe for marriage, right?
22. A successful marriage requires falling in love many times, with the same person.
Yes, age brings a plethora of responsibilities and we ought to take care of those. But a little time out for your loved one will always end up giving the relationship a boost, resulting in everlasting love and happiness.
23. A happy marriage is the union of two forgivers.
Looking past each other's mistakes is easier said than done. But both you and your spouse would have to make a conscious effort. This will help you understand each other better and ensure that you don't tread on the path which hurts your spouse.
24. The greatest marriages are built on teamwork, a mutual respect, a healthy dose of admiration, and a never-ending portion of love and grace.
When the foundations are strong, no amount of damage can break that particular thing. Such should be a marriage too. You and your spouse should be a team working towards constantly uplifting, supporting, and respecting each other. Throw in a lot of love and you have the best marriage ever.
25. Make your marriage your own. Don't look at other marriages and wish you had something else. Work to shape your marriage so that it is satisfying for both of you.
People are different and so would their marriages be. Some may have a few things more than your marriage, and others a few things less. Comparing your marriage to someone else's is like comparing apples and oranges.
26. Don't ever stop dating your wife and don't ever stop flirting with your husband.
The spark! A marriage is made of a variety of ingredients. Being romantic and naughty is one of those. Don't drop that part out.
27. Life has taught us that love does not consist in gazing at each other but in looking outward together in the same direction.
Learning to enjoy each other's opinions and ideas is fruitful in so many ways. It not only deepens your understanding but also opens up your mind to have a broader perspective about things.
28. Real couples stay faithful. They don't even think about looking for another because they are too busy looking for ways to show love to each other.
Trust is the most important ingredient in a marriage. You breach that and the relationship is damaged beyond repair. In fact, you do not have the urge to look at anybody else when you are so deeply in love with your spouse.
29. To couples that are meant to be are the ones who go through everything that's designed to tear them apart and come out stronger than ever before.
A storm is always followed by calm. And if you understand this, you would know that if your marriage is going through a tough phase, that phase will end soon and with it will come peace. Couples who see each other at their worst know when to avoid something similar again. And this is what makes them last longer and leaves the relationship stronger.
30. Two souls but a single thought, two hearts that beat as one.
Marriage is indeed the union of mind and body. When you unite in love, nothing can break you apart.
31. Marriage is a love story that never ends.
And how well it goes is up to you. You are the protagonist in the story and you are supposed to keep it going. So, make a love story the world watches with awe.
32. Loving your husband through the hard times, through the valleys, and when he is unlovable, reveals the gospel in us.
Indeed! When you help and support your husband, it shows your true self, upbringing, and nature to the world. If you can stand by your husband at all times, good or bad, let alone the odds, even the Gods would be in your favor.
33. Marry someone who laughs at the same things you do.
Laughter is the best medicine and rightly so. There is nothing better than making a grumpy spouse laugh out loud. Seeing things the same way and knowing to share joys together is a blessing.
34. Grow old with me, let us share what we see! Just you and I, as we are!
Knowing that you will be with the person that you love, for a lifetime, gives some serene happiness. Living together, getting used to one another, watching each other be successful, living through the joys and sorrows, makes one feel that they haven't really aged. And it is this love that makes you want to grow together.
35. I believe in marriage, I believe in commitment, I believe in love, togetherness, and family.
If you do believe in all these and follow them by the book, then you already have the best marriage there can ever be.
36. Wedding is like getting to have a sleepover with your best friend, every single night!
Isn't it? And all those snacks and movies? If you know that you have a friend in a husband, you're already half your way into happiness.
37. A great marriage doesn't happen because of the love you had in the beginning, but how well you continue building that love until the end.
A lot of couples complain that as the years pass by, the love begins to decrease. But why should it be? There are many ways to keep your marriage happy and fun, interesting, and most of all intimate (not just on the physical levels). Don't let the spark die out. Keep the marriage alive by being together and keeping the love flowing.
38. My heart to you is given, give yours to me! We'll lock them up in a box, and throw away the key.
When your hearts are locked on to one another, there is no chance of a third heart, unless that is of your kids'. Lock your hearts together and you will see how beautiful everything around you is.
39. Marriage is not a revolving door. You're either in or out.
Infidelity stands no chance in a marriage. You have to either be in a marriage and do justice to it by being faithful and honest or you will have to walk out for good. There is no middle ground. Cheating on your spouse is not accidental. It is something you are doing in complete awareness. So, stay away from that.
40. Your marriage will not be defined by the size of your struggles, but by the size of your commitment towards your struggles.
Problems come and go. Yes, they do come and go. They don't stay. You must understand that the problem at hand has a solution and it will pass. It will never stay on to haunt you. You will have to keep your calm and work towards solving the issue.
41. I choose you. And I'll continue choosing you over and over again, in a heartbeat. I'll always choose you.
Letting your spouse know how much you love him works wonders for the relationship. A timely reminder of how much you are into each other is a big yes to a long lasting marriage.
42. A strong marriage requires you to love each other, especially on days when you're struggling to like each other.
Fights, vehement discussions, arguments, remorse, making up, and finally making out. Sounds familiar? Many of us have gone through these phases where we are certain that this is the end. You cannot love your spouse beyond this point! But that's never true. The love should not die and you can ensure this by letting yourself calm down and then have a sensible discussion. Make love later to cool off the heat too, if you'd like.
43. I don't care what happened yesterday, I am going to love you today.
This is what happily ever after is made of. The past cannot be changed, and the future is uncertain. But working towards making the present perfect is what improves things! If you can work on your present and take it as a new beginning instead of focusing on what happened in the past, then you would be so happy and peaceful that it would help you ward off any negative feelings.
44. A marriage is like a house. When a light bulb goes off you don't go to find a new house, you fix the light bulb.
Infidelity and would only mean that you would continue looking for happiness for elsewhere than what you have got. If you can't stay true to your spouse, you cannot stand true to anyone else either. So, strive towards fixing a problem, not running away from it.
45. Your marriage vows are most important in those moments, when they are most difficult to keep.
Marriage vows bind us to keep our spouse happy. But at times, situations test our commitment to each other. If you can stand the test of time, then the result is so sweet that you get the best of the situation.
[ Read: Beautiful Quotes About Pregnancy ]
46. I want the kind of marriage that makes my kids want to get married.
Utopia is only an imagination. But a successful marriage, one that checks all the boxes on the checklist of near perfection is an admiration. If you can have such a wedding it would inspire a lot of relationships around you, including that of your kids'.
47. Can you grow old with me?
Wanting to live out every single minute of your life with the one you love is your dream. Growing old together and knowing each other better than anyone else is what you should aspire for. This helps the love grow more and strengthens the marriage even as your body loses its strength.
48. I want to inspire my husband. I want him to look at me and say, "It is because of you that I don't give up!"
Tough times sweep any relationship off its feet, and not in the most charming way. Stopping things from going out of control is very important. For this, you and your spouse should become each other's role model. The more you inspire each other, the easier it becomes to face a situation.
49. You married the woman you loved, now love the woman you married.
It is your responsibility to keep the woman of your life happy. You married her and vowed to keep her happy in all ways possible, and once you have her as yours for the entire life, you must stand by your promise of loving her and keeping her happy.
[ Read: Tips To Make Your Marriage Work ]
50. My husband is a gift from God!
This is one of the best love messages for your husband. Having a life partner who is understanding, loving, caring, and is always there for you, is a blessing from above. But this would also mean that you would have to take care of and keep the blessing happy. Do not forget to invest your time and love in the relationship.
There could be so many things which may be going wrong, and they do go wrong. But to fix a situation is what makes you special. Stay by your spouse through everything and see how the love never dies. Have a happy married life!
Recommended Articles:
The following two tabs change content below.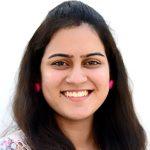 Latest posts by Deeksha Awasthi (see all)