Are you pregnant or planning to conceive? Do you want to know about the best person who can care for you during the pregnancy months and be by your side during labor and birth? Are you confused about whether you should go for an obstetrician-gynecologist or a certified midwife? The debate over a midwife vs ob will rage in your mind.
If you are looking at any of the above questions, it is time to give your mind some rest. We give you the pros and cons of both the options that will help you make an informed decision.
Midwife Vs Ob Gyn:
Choosing a midwife or an obstetrician does not have to be a competition. In fact, you should give both the options a good thought to know the pros and cons. Once you are completely sure, have a discussion with your partner too as it will help you choose better.
Here are a few situations you need to assess before you take a final decision:
1. Do You Suffer From Any Serious Medical Conditions?
Once you plan to conceive or are pregnant, you need to undergo tests to find out whether you have any serious medical conditions. Some of the conditions you should look for are diabetes, high blood pressure, heart disease, epilepsy and the like.
If you have any of these conditions now or have had them in the past, especially in a previous pregnancy, you will need the medical supervision of an ob.
You may still want to go ahead with a midwife, but there can be situations midway through your pregnancy when your health deteriorates. In such an event, you will be shifted to the care of an ob. For a healthy and safe medical care,the midwife vs ob debate goes in favour of the ob.
Some health conditions allow you to be under the care of a midwife though you will also need the regular attention of an ob.
2. Do You Have A Rapport With A Particular Medical Practitioner?
You may be comfortable with an ob while seeking treatment for certain conditions earlier, or you may know a midwife who you find to be very practical and helpful.
If you already share a comfortable rapport with the said practitioner, continuing so during your pregnancy would be a good choice.
Upsetting the understanding you currently have with your practitioner may be a mistake, especially during pregnancy.
However, if you are uncomfortable with your current medical practitioner and are not sure how you will work as a team when you are pregnant, it may be a good idea to look for another option.
3. A Routine Approach Or A Personalized Care?
Going to a hospital while consulting an ob, will be more of a routine approach that has its set terms and conditions. Working with a midwife, will be a more customized experience, where intervention will happen when needed and demanded.
If you take the help of a midwife during your pregnancy, you will have a lesser medical intervention. Your midwife will mostly be with you to check the fetal monitoring, during epidural and only if otherwise required. Also, most births that take place with the aid of a midwife have lesser number of cesarean deliveries.
A midwife will also be more easily accessible, and she can also help along with whatever birth plan you choose, provided you are enjoying a healthy pregnancy.
If you want to go ahead with an ob, you need to be ready for regular checkups and screenings. It is not necessarily a problem, but in case you do not want constant medical intervention during your pregnancy, you may want to discuss this with your doctor.

4. Understanding The Difference Between The Two:
It is important that before you make a choice, you understand the main difference between an ob and a midwife. While both may be working in the same field, their backgrounds and qualifications are quite different. You should first understand each field and what it entails before you choose one.
An ob is a physician who completed medical school and post that completed an additional obstetric residency program. Some obstetricians also have special advanced training in areas like maternal and fetal medicine, infertility, cancer of reproductive organs in females, etc.
Registered nurses need to complete a masters' program to attain a midwife degree. They also need to undergo a clinical training program. A midwife needs to pass an exam to be certified and licensed in the state where she plans to practice.
[ Read: Tips To Help You Choose The Right Gynecologist ]
5. Additional Information:
In addition to the points mentioned above, here are a few more things you should consider:
Check the cesarean rate of the person you are planning to work with during your pregnancy, especially if you are not too keen on having a cesarean birth.
Find out if your medical practitioner will be the same person who will be with you at birth. Most obstetricians attend to multiple patients at a time. Hence, the ob you meet throughout your pregnancy may not be the one who will deliver your baby. Find out the same about the midwife you plan to engage.
How easy will it be to get in touch with the medical practitioner you choose? Can your practitioner be contacted in the case of an emergency?
Is there an option to schedule your medical appointments as per your convenience or do you only have to follow a set pattern?
Understand the medical preferences and practices of the practitioner you are planning to choose. Also, if you are not planning a home birth, find out how far the place of birth will be from your home.
The questions and considerations mentioned above will help you understand your requirements. Once you go through the same, you will have a better understanding of who to choose for your pregnancy and why.
Did you work with an ob or a midwife during your pregnancy and childbirth? Do share your experiences here with other moms.
Recommended Articles:
The following two tabs change content below.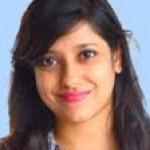 Latest posts by Debolina Raja (see all)