Sometime during my 5th month of pregnancy, I decided to start buying all the stuff I would need for our baby. The last trimester usually tends to make you feel very heavy and tired. The 2nd trimester is apparently the most active time of your pregnancy.
So, I started looking up baby related items and I almost got a panic attack. The things that are available for babies these days are endless and you keep looking at items which you have no clue about. They all look so tempting that you end up saying to yourself – "of course my baby needs this!"
I went to the nearest baby store and got a huge booklet with a long list of items that I would need for my baby at home, for my pregnancy delivery hospital bag and for myself. That left me even more confused.
After going through many such lists (huge booklets), and now living with an 8-month old lovely baby girl, I have only one suggestion for the new mommies out here – keep your hospital bag ready the minute you hit your 8thmonth to ensure that you are not running around just before heading out to the hospital to deliver.
Here is the checklist for hospital bag for delivery, things what I think you should really need:
Baby Must Have Items In Hospital Bag For Delivery:
Simple and straight requirements for your baby bag for delivery Here we go:
1. Newborn Diapers:
Buy baby diapers from a reputed brand. Your baby's skin is going to be extremely sensitive. Try to stock up more than one brand, a backup in case one doesn't suit your baby.
2. Vaseline (Petroleum Jelly):
It works like magic while protecting your baby's soft skin. Apply near buttocks every time you change her diaper. Buy regular diapers and not the ones with fragrance. My 8-month old baby girl never has had rashes, thanks to the petroleum jelly.
3. Baby Wipes:
Be sure to watch and learn from the nurses how to clean the sensitive area with baby wipes. In a few days you will master this art using just one wipe most of the times.
4. Baby Clothes:
Onesies or Full-rompers are the best. Choose clothes for your baby based on the weather conditions in your locality. Keep at least 10 sets in your bag; you might end up doing multiple changes.
5. Baby Blanket:
Make sure you choose a soft one, which provides warmth while keeping your baby cozy.
6. Swaddle:
Basically a big, thin, cotton/muslin cloth. Watch videos on how to swaddle your baby. Babies love the cuddled feeling that a swaddle provides, just like your womb. In all likelihood you may get it wrong the first couple of times, but you definitely will master it in the coming days.
[ Read: How To Swaddle A Baby ]
7. Mittens, Booties, Cap:
If it's cold or if you have the air conditioning on, you will need these to cover up the little one.
8. Baby Wash & Baby Lotion:
You can provide the bathing products that you would like your baby to have his/her first bath with. Carry the travel size case for ease.
9. Baby Towel with Hood

:
They also make for cute first pictures.
10. Baby Nail Clipper:
Your baby may come out with really long finger & toe nails and it is going to be a little scary, at the beginning to clip their nails. So, just ask the nurse to do it for you the first time.
Mommy Must Have Items In Hospital Bag For Delivery:
5 essential must have items to be included while packing hospital bag for baby delivery:
1. Change of Clothes: 
Comfortable clothes you can wear post delivery. Also keep in mind you will now be breastfeeding every 2 hours, so clothes which come with front open options are an added advantage. You will also need underpants- comfortable ones in cottons. Leave the fancy ones behind. In case you end up having a C-section you will need the underpants which go above your wound.
2. Feeding Bras & Breast Pads:  
Keep nursing bras at the top so you can quickly feed your baby. Buy these towards the end of your last trimester, so that you get an idea of your final size post delivery. Once you start producing milk, there are chances of your body producing extra milk than required by your baby, and this will only get regulated after about 3-4 months of feeding your baby. Till then, breast pads are saviors to avoid leakage onto your clothes. You get both reusable and disposable ones to choose from.
3. Sanitary Napkins:
Whether you have a normal or a cesarean delivery you will bleed for a few days (anywhere between 4-6 weeks). The good part about post delivery bleeding is that it's not like your regular period, so no stomach cramps, backaches or mood swings. Pack your maternity pads for post delivery bleeding, also your regular ones may work just fine.
4. Grooming Essentials:
Depending on the type of delivery you have had, you can either take a shower after a couple of hours or after a day. Either ways, bring along your grooming essentials to feel like a fresh mommy and ready to be captured in those picture perfect -first moments with your baby.
5. Lip Balm:
The reason I mention this separately from the grooming essentials is because it's a lip saver (life saver). Your lips can get extremely dry during and after delivery. You probably have sweated it out giving birth. So save yourself some chapped lips and have a perfect smile with your baby after.
Daddy Must Have Items In Hospital Bag For Delivery:
Simple and straight requirements! Here we go:

1. Medical Records, Insurance Papers, ID Cards:
Keep these in a separate bag for your husband, to reach out to them when he takes care of all the formalities at the hospital.
2. Change of Clothes:
Yes, because Daddy needs to look good too!
3. Entertainment for Both of You:
Books, Magazine, iPad, iPod, etc.
4. Camera & Smartphone:
To capture those special moments. He will not be able to stop clicking pictures every time he sees his baby. So don't forget the charger!
5. Sweets for All:
You don't necessarily need to pack this, but can remind your spouse to buy from the nearest store.
So, there you go –  now you know how to prepare hospital bag for delivery, 10 essential things for your baby, 5 for you and 5 for Daddy.
Do share your story with here. Happy parenting and motherhood!
The following two tabs change content below.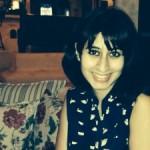 Latest posts by Trupti Gupte Ram (see all)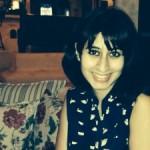 Trupti Gupte Ram
Trupti brings a fresh parenting perspective with an eclectic mix of time tested traditional parenting methods and new modern outlook to raising a child. A passionate mother to a angelic baby girl , Trupti is keen on sharing her research , learning and curiosity with mothers who are venturing into a motherhood.