You are pregnant! The minute a woman hears this affirmation from her gynecologist, happiness, fears, excitement, and apprehension – all these feelings cloud the heart together at once. She feels more responsible to take care of her health, as this would reflect on her child's health.
One of the latest fitness trends is Pilates, a great form of workout that combines flexibility and strength training with body and mind awareness.
Pregnancy Pilates:

Pilates is a low impact pregnancy workout, involving a series of controlled movements mostly on an exercise mat. It is certainly a very effective workout during pregnancy as it targets the tummy and pelvic floor muscles which tend to weaken during pregnancy. Most Pilates exercises for pregnant women are performed on the hands and knees, which is an ideal position during pregnancy and takes stress off the back and pelvis, and position your baby ready for delivery.
Strictly Under Guidance:

It is extremely important to practice Pilates during pregnancy under a instructor who can guide you on the correct moves. Without straining your abdominal muscles that may cause distress to your baby. At this time, your body tends to become much looser and there are more chances that you can hurt yourself without proper instruction.
Know Your Moves:

Before taking on any form of workout, it is very important to know which part of your body is to be focused on. Ideally, your instructor will guide you each trimester according to your physical condition. However, as a normal practice, find below the general sequence of workout for each trimester:
1. First Trimester:
Your key focus areas will be your core strength, stamina and muscle memory. These moves are designed to help you strengthen your core and prepare it for the future growth.
2. Second Trimester:
The key areas to focus on include posture, core stability and balance which are meant to keep your spine in a straight position protecting it from within as the belly and breasts grow.
3. Third Trimester:
 It's now time to prepare your body for the labor, focusing on flexibility and muscle strengthening through pelvic floor exercises keeping your spine and hip mobile.
Precautions For An Effective Workout:

The best part about Pilates is that one can continue with Pilates workout throughout the pregnancy unless restricted by the doctor. Following precautions must be exercised while performing Pilates, to get maximum benefit from the workout and avoid any injuries:
1. Do Not Skip Doctor's Advice: 
No single pregnancy is the same and what applies to another may not apply to you. Make sure you obtain your doctor's consent before enrolling yourself to a Pilates workout class. Also if there are any precautions your doctor suggests, do not fail to exercise it.
2. Listen To Your Body: 
Your body is your best guide to the changes that happen in you. During pregnancy pay more heed to what your body says. If you experience any form of discomfort, pain or fatigue, stop immediately. There are chances that unknowingly you may perform an exercise that is not meant for you, if the pain persists rush to a doctor as soon as possible.
3. Exercise-Meal Gap:
 It is extremely crucial to maintain a meal gap of 1-2 hrs before performing any form of exercise. Remember, working out immediately after a meal may cause discomfort to your abdomen. However exercise without a meal may lead to dizziness and fatigue.
4. Suitable Clothing:
It is very important that you wear loose and comfortable clothing for your workout. This reduces the risk of infections and discomfort during the workout.
5. Back Exercises:
You will be comfortable with back exercises almost till your second trimester, however respect your body and do not lie on your back if it gets too uncomfortable.
Proper exercise before and during pregnancy is very important but so is taking optimum rest. Take ample rest during after your workout so that you and your baby are both comfortable. Any pregnancy activity, naturally, requires a lot of precaution; before taking on any form of workout, always remember to consult your doctor. Have a healthy pregnancy!
[ Read: Pregnancy Exercises for Normal Delivery ]
Share your pregnancy Pilates workout experiences with us.
Recommended Articles:
The following two tabs change content below.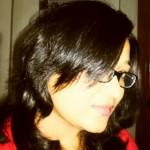 Latest posts by sarita vivek (see all)