A missed period is the most significant sign of pregnancy, which gets you on your toes and makes you want to know if you are pregnant or not. But are you aware of the symptoms of pregnancy before a missed period and do they necessarily signify that you're pregnant?
There are many pregnancy symptoms that you would have to know about before you choose a home pregnancy test. These symptoms will give you a clear idea of the changes in your body and prepare you accordingly.
Pregnancy Symptoms Before Missed Period:
Certain symptoms of pregnancy may be due to other medical conditions. The symptoms that are discussed below may not always conclude that you are pregnant. Instead, they are indicators of your pregnancy. Your pregnancy can be confirmed only when you miss periods, and the pregnancy test kit indicates positive.

1. Implantation Bleeding and Cramping:
If you had unprotected sex around the ovulation time i.e., your fertile window, there is a possibility of you getting pregnant. You will experience menstrual cramps, light spotting or bleeding before a week or two of your missed period. Not everyone experiences the same symptoms, but if they occur, they could be early signs of pregnancy.
Implantation takes place when the fertilized egg attaches to the lining of the uterus. The cell mass is now a blastocyst, which has an outer cell mass that becomes the placenta and an inner cell mass that becomes the embryo. When this takes place, you may experience implantation symptoms such as spotting and cramping.
Implantation bleeding is very light where you may observe a few drops of blood in your underwear or while wiping your vagina. It may last for some hours or several days. Heavy bleeding could be a sign of miscarriage or a period. Either way contacting a doctor is the best option.
Implantation cramping is also a brief symptom that lasts for a few days. After the implantation, these early signs will disappear.
Implantation occurs around six to ten days after ovulation. If your cycle is regular (i.e., 28-day cycle), you will experience implantation bleeding and cramping in the third week (i.e., around days 20 to 24), a week or so before the missed period (1).

Implantation Calculator
Natural Treatment
Fertility Treatment
2. Elevated Basal Body Temperature:
It is another early pregnancy symptom before missed period and the most accurate one. You can understand its normal rhythm if you keep a track of your basal body temperature (BBT) for several months.
Most women who try to get pregnant track their BBT so as to know when they are ovulating. Before one to two weeks of ovulation, your basal body temperature may be around 97.2 to 97.7°F. It is an average BBT in the pre-ovulation state (2).
After one to two days of ovulation, your BBT will increase from 0.4 to 1°. It decreases after you complete your period. But in pregnancy, the BBT remains elevated.
A sudden drop in BBT within a week of ovulation is known as implantation dip, and it means your fetus has implanted.
Your BBT will spike throughout the menstrual cycle, but if you observe any elevation in the temperature, it is a sign of pregnancy.
3. Sore, Tender And Heavy Breasts:
Breast changes are also early signs of pregnancy. The moment you conceive, the hormones send the signals to the breasts to get ready in 40 weeks.
Initially, the blood vessels present in the breasts dilate and start growing. Your breasts will thus become larger and the areolas, the dark colored circles on the nipples, also become bigger and darker. You can notice the breast changes in a week or two after conceiving. You may see them tingly, swollen, and sore to touch. You will also feel uncomfortable and cumbersome. You will notice your bras becoming tighter after a few weeks of missed periods or around the sixth to eighth week of pregnancy.
These signs may be similar to that of PMS, but they are worse during pregnancy. If your period is late and you observe the breast changes, you should take a pregnancy test (3).
[ Read: Sore Breasts During Pregnancy ]
4. Fatigue:
Fatigue without a reason may also be a sign of pregnancy, before a missed period. There is a spike in the levels of progesterone in early pregnancy which can make you tired and sleepy all the time. Additionally, you may experience many other changes in your body like increased blood production so as to support your fetus growth. It will exhaust your energy levels, especially when you don't get enough minerals, vitamins, iron, and fluids in your diet.
If you are pregnant, you should begin taking prenatal vitamins every day. Do not take caffeine and associated products. Sleeping well would help fight fatigue.
Fatigue can also be due to health issues like anemia, hypothyroidism, etc., so you cannot just assume that you are pregnant by this symptom alone.
5. Nausea:
Nausea or morning sickness is a classic sign of pregnancy that you can notice in the early stages. It will afflict in the initial weeks of missed period even before your pregnancy is confirmed. You will feel dizzy, weak, and may want to throw up at times.
Though you may feel nauseous at any time of the day, the early mornings would be the worse. About 75% of women experience morning sickness, but the severity may vary with each pregnancy and with every expectant mother. The condition may be worse in your first pregnancy, but may subside with the eventual ones.
The hormone HCG (human chorionic gonadotrophin) elevates in the early stages causing nausea.
Nausea usually subsides after your first trimester, but sometimes it may last through the nine months. In some women, morning sickness will not set in until the sixth week, whereas in others, its starts early.
6. Bloating And Feeling Of Tightness:
Your tummy may protrude, your pants may be tight, and you might need to unbutton to breathe easily. You may look like pregnant even if your fetus is tiny, or just a ball of cells (blastocyst).
A heavy or bloated feeling in the stomach is the most uncomfortable and a common symptom before missed periods. It is accompanied with farts and burps. It may be because of the progesterone hormone, which retards your digestion and causes problems like flatulence and constipation.
To find relief from bloating, eat small portions through the day for easy digestion. Avoid fried and fatty foods, and choose healthy foods.
7. Urge to Pee:
Having the urge to pee is a normal pregnancy symptom that you may get as soon as you have missed your period. You may frequently have the urge to pee especially during the night. It may be annoying but is a common symptom during pregnancy.
After you conceive, many hormonal changes occur and there is an extra production of blood, which causes frequent urination during pregnancy. The kidneys work to filter more blood filling up the bladder, causing you to pee frequently.
8. Food Aversions:
It is another common pregnancy symptom. You may not feel like having your favorite foods, and their smell or taste might make you nauseous. About 85% of pregnant women experience food aversions during their first trimester. Most of them come back to their normal appetite by their second or third trimesters, but for some, food aversions may last through the entire pregnancy.
There is no solid evidence on why the aversion occurs due to the smell, but it is believed that it could be due to the elevated levels of progesterone.
9. Dizziness:
Dizziness and lightheadedness are also early symptoms of pregnancy, caused by low blood pressure. In your first trimester, it is normal to experience dizziness during pregnancy as the blood vessels dilate, which reduces blood pressure. The blood pressure gets back to normal during the second trimester.
Being dizzy without any other symptoms is normal, but if it is accompanied with vaginal bleeding and abdominal pain, it can be a sign of ectopic pregnancy, which is a serious complication.
10. Mood Swings:
Mood swings are also due to hormonal changes. The variations in the hormone levels affect neurotransmitters of the brain, which cause enhanced emotions, from spells of weeping to sudden anger outbursts.
Trying to relax, getting some rest, or talking to someone or your partner, would help people around you understand your situation.
[ Read: Mood Swings During Pregnancy ]
11. Constipation:
Hormonal changes, especially the elevated progesterone levels can affect your digestive system. Your bowel movements get harder as the hormones cause the food to pass slowly along the digestive system. If you feel constipated regularly, you should consider taking a home pregnancy test (4).
12. Headaches And Backaches:
Low blood sugar levels cause headaches as the brain cells try to cope up with the deficient levels of sugar supply they are getting. If you have frequent headaches, then it is a sign that female sex hormones like estrogen and progesterone are working to prepare the uterus or womb for the baby (5).
Alternatively, you could also experience lower back pain as your ligaments loosen up while your body prepares to carry the weight of the baby. Implantation cramping, bloating, and constipation can all cause backaches during early pregnancy. You can ask your doctor for some medicines, and never try self-medication during pregnancy. Also, it is important to understand and pay attention to your sleeping positions at night.
13. Drooling:
It is not a common early pregnancy symptom but affects some women in their early pregnancy. Some women may notice that they produce excessive saliva before they conceive. This condition during pregnancy is known as ptyalism gravidarum.
The excess saliva production is related to heartburn and morning sickness. Women suffering from nausea do not feel like swallowing, which builds up the extra liquid in the mouth. Also, if you are suffering from heartburn, you may have excess acids and hence the production of saliva increases to fight the heartburn. Saliva is usually alkaline in nature and helps to neutralize the acids in your body.
14. Metallic Taste In The Mouth:
You may experience a metallic taste in your mouth along with a strong aversion to a few odors. Some women may have a lingering metallic taste all day long. Though the actual cause is unknown, a few experts say that it might be due to fluctuating hormonal levels. Some women may suffer from this all through the pregnancy while for some it disappears soon after the first trimester.
15. Excessive Thirst:
Early stages of pregnancy make women feel thirsty very often due to the increase in the blood volume. It, therefore, causes frequent urination that in turn will make you feel like having lots of fluids.
16. Lack Of Appetite:
Due to nausea and vomiting, your appetite will be at its lowest ebb. You will have hunger pangs and strong cravings for foods like pickles. However, your appetite is on the downward slope, and may increase in the later stages of pregnancy.
You can smell lavender essential oil since this helps in curbing nausea. You can also have lavender shortbread biscuits to reduce nausea and increase your appetite. Reducing stress improves appetite to a great extent.
17. Shortness Of Breath:
You may experience shortness of breath in the first few weeks of pregnancy since your body requires more oxygen and blood to share with the growing fetus. It continues throughout pregnancy as the baby grows and increases the need for oxygen and nutrients.
Light exercise routine, practicing a proper posture, taking slow deep breaths, wearing loose clothes, etc., should be helpful in regulating the breathing.
What Can You Do Now?
If you experience these signs of pregnancy before missed periods, you may have to assume that you are a pregnant. Your body will tell that you are a pregnant as early as one to two weeks after conception. But sometimes, these pregnancy symptoms will also be an indication of other health issues such as premenstrual symptoms. In this case, wait until one to two weeks past missed periods, and then you may go for a home pregnancy test.
Sometimes, the human chorionic gonadotropin hormone (HCG) levels are very low; as a result, you see negative results on the pregnancy test strip. You need to wait till the HCG hormone level comes to a steady rise and do the test again. If it still shows negative, but you are experiencing all these signs, blood tests can help.
[ Read: Cryptic Pregnancy ]
Blood tests will give you precise results soon after 6 to 8 days of ovulation, but they may not be accurate every time in the early stages. You need to wait patiently for more precise results, and take the below mentioned prenatal care so as not to harm your fetus.
Get enough sleep, eat more and drink often.
Ensure to take adequate vitamins and minerals including iron and folic acid.
Quit smoking and alcohol; avoid unhealthy foods, over the counter medications and illegal substances.
Points To Remember:
Implantation Bleeding: If you have a regular menstrual cycle of 28 days, you may experience implantation bleeding and cramping around days 20 to 24, i.e., in the third week.
Basal Body Temperature: BBT usually raise during the menstrual cycle, but in pregnancy, the temperature elevates.
Sore, Tender And Heavy Breasts: You will start to notice changes in breasts around one to two weeks after conception.
Fatigue: Progesterone levels spike during early stages of pregnancy, therefore causing tiredness and sleepiness.
Nausea: You will start feeling nauseous in the first weeks of a missed period though your pregnancy is not confirmed.
Bloating: You will experience heavy or bloated feeling before a missed period, and it may be due to progesterone hormone.
Urge to Pee: You may feel the urge to pee soon after you miss your period, and it is a typical sign of pregnancy.
Food Aversions: Nearly 85% of women suffer from food aversions in their first-trimester pregnancy.
Dizziness: Dizziness is quite normal during early pregnancy stages, and it happens due to reduced blood pressure caused by dilated blood vessels.
Mood Swings: Pregnancy hormones also affect neurotransmitters in the brain which may cause mood swings in the early stages of pregnancy.
How did you find out that you are pregnant? Tell us in the comments section below!
Recommended Articles:
The following two tabs change content below.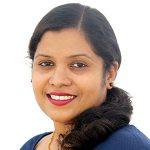 Latest posts by Rebecca Malachi (see all)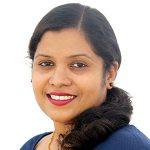 Rebecca Malachi
"I believe words have power. They are a powerful tool for a creative soul. Being a 'word addict', I express my thoughts and contribute articles on health, wellness and beauty. Apart from writing, I love listening to gospel music and enjoy observing nature in silence."