Are you a busy mom and are looking for some day care options for your child? Or do you want her to start socializing and are looking for some good options? Are you confused about what is the difference between daycare and preschool? Do you want to understand which of the two is best for her needs?
If these questions left you stumped, read our post. Here we look at what is the difference between preschool and daycare to help you decide which one is the best option for your little one.
Preschool Vs. Daycare:
What you want for your child in terms of the hours spent, the learning, the company and more will help you decide better. If you are looking for a daycare of a preschool for her, here are a few things you should compare before you decide on any specific option:
1. The Number Of Hours Required:
Preschool:
A preschool has fewer working hours.
Most preschools are closed on holidays as per regular schools.
Preschools do not operate on weekends and let you spend time with your child at home.
A preschool offers you a set number of hours that your child needs to spend there. You will either have to choose a full day program or a half day one. You may have the opportunity of choosing only a few days in the week when your child will attend.
Daycare:
A daycare has longer working hours.
A daycare does not always close on holidays and is mostly open even when other schools are closed.
Not all daycares are open on the weekends while many operate on the weekends.
In a daycare, you can choose the number of hours your child will spend on a daily basis. Most daycares are open every day of the week, some even through seven days a week.
[ Read: When Is A Child Ready For Preschool ]
2. Age Factor:
Preschool:
A preschool will mostly allow children who are between the ages of two and five. Whatever the age, a preschool will have a set age limit that you have to follow.
In most preschools, the classes and class rooms are segregated based on age. It means that even though there may be many children in the playschool, the age group will be almost same as your child's. It could be a limiting factor for her in the sense that there will be no interaction with children of other age groups.
Daycare:
Most daycares allow children from any age group to attend, starting from as young as eighteen months to even about ten years of age.
It could be a great way for your child to interact with children of different age groups. If she is going to become a sibling for the first time, it will be a great way to watch and interact with younger babies. On the other hand, she may learn fun and creative things from children who are older. One limiting factor or a downside in this case, however, could be if the caretaker tends to spend more time looking after the younger children instead of looking after all children equally.
[ Read: Tips To Prepare Your Child For Preschool ]
3. Diaper Rules:
Preschool:
Most preschools are very strict in their diaper policies and require that your child is potty trained before she starts classes.
If she is already diaper trained, it could be a bonus for you as there will not be any problems while starting preschool. However, you may have to be extra careful to check that she does not suffer any messy mishaps while at the preschool.
Daycare:
Most daycare centers happily take in children who are still in diapers, as they also care for younger babies who are not yet potty trained.
Whether you are trying to start potty training your child or are already in the middle of it, you can still send your child to daycare and continue with the training at home.
4. Education And Formal Training Of Staff:
Preschool:
Most preschools are very strict about the teachers and staff they employ. Many preschools have their set of job profile and requirements and have specific criteria that all employees have to meet.
In most states, the employees of a preschool are also selected on the basis of how they approach children and the methods of teaching they use for a certain age group. Most preschool staff has some or the other form of formal training for the line of work they choose.
Daycare:
A daycare is more relaxed in its approach towards the teachers and staff. In most cases, the staff does not have to sit for any particular examination or interview on a board in order to get appointed.
In most states, the education standards that are required of a daycare staff are significantly lower than what is required of a preschool employee. Most daycare staff does not have any form of formal training for the line of work they choose.
[ Read: Essential Things To Consider While Choosing A Preschool ]
5. Fees:
The admission fee and monthly expenses for a preschool as well as a daycare center are almost the same.
Benefits:
A very common question you may have as a parent is whether a preschool offers far more benefits than a daycare. Here are a few points to help you decide:
In most cases, a daycare offers benefits that are almost on par with what your child will get at a preschool. A preschool and a daycare center function under the same basic guidelines, hence the difference may not be noticeable.
Both daycare centers and preschool are mostly regulated as well as licensed by the same state agencies. It means that the difference in their operations and functioning further decreases.
In today's times, a daycare center is not just about placing your baby in a safe place for some hours in a day. Most daycare centers these days offer more than just a basic care system. Most centers also offer additional learning and educational facilities that will help your child prepare for kindergarten.
[ Read: Preschool Advantages ]
Watch Out For The Following:
If you are still not sure about which option you want to go for, ask yourself the following questions:
Check out the preschool and daycare center options near your home or workplace and ask yourself which one feels better.
Find out the timings and compare those with your work timings or weekend schedule.
Look at the age of the children who attend the preschools and the daycare centers you are scouting. Do you want your child to mingle with the age groups you see? Do you want her to have a wider age group of children to interact?
Look at the parents who come to collect or drop off children at the preschools or the daycare centers you are looking at. You can get a good idea of what set of parents choose the particular option, example, if it is a place that suits working parents or maybe the children who only need a little help in socializing more.
Has anyone you know sent their child to a particular daycare center or preschool? What was the experience like? Would they recommend it to you or other parents as well?
Find out what activities are offered at both the preschools and the daycare centers. Do you think the activities are too much or too less? Do you feel the activities will be a great learning tool for your child? Or do you feel that the activities that a particular center offers will not be of any value for your child? Do you feel the activities are good in terms of your child's age or do you feel they are not age-appropriate for your child?
Take a look at the children who are leaving the preschool or the daycare center at the end of the day? Do they seem happy and well cared for? Or do they seem tired, or disinterested or bored? Do the children often turn back happily and wave out to the staff or do they just rush out and want to go home?
[ Read: Effective Parenting Tips for Preschoolers ]
Try and meet the teachers and staff who will be caring for your child at the preschool as well at the daycare center. Which set of teachers and staff do you feel is more caring and warm? Does your child instantly take a liking to any one or does she seem intimidated or scared by someone? Which set of teachers seem better equipped to you to look after your child? Sometimes, your intuition as a parent can guide you to make the best choice for your child, so make sure you spend some good time with the staff and teachers. Ask the teachers and staff what are the teaching policies they adopt. Ask them how they deal with children, even those who may be too difficult to handle.
Once you visit both the preschools and the daycare centers, you will have a better idea of what is better for her.
Hope now you are clear about the concept of preschool vs. daycare. What did you choose for your little angel? Does she attend a playschool or a daycare center? Tell us here.
Recommended Articles:
The following two tabs change content below.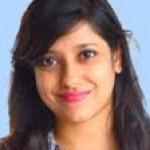 Latest posts by Debolina Raja (see all)