It is possibly the best news in a woman's life, when her pregnancy is confirmed!
Finding out that you're pregnant can be quite exciting, but not so much when you've suffered some miscarriages in the past. Pregnancy loss can be demoralizing and scary, as you may be stressed at the prospect of having another possible miscarriage.
To help you understand your condition better, here we've put down some vital information on recurrent miscarriage that will keep you in a better frame of mind.
What Is Recurrent Pregnancy Loss?

As the term suggests, recurrent pregnancy loss refers to having three or more miscarriages in a row. The termination of pregnancy usually occurs before 20 weeks of conception or when the foetal weight is below 500 g.
It is estimated that around 1% of couples attempting to conceive may face recurrent pregnancy loss.
[ Read: Before Pregnancy ]
What Are The Causes?

Recurrent pregnancy loss causes are many. The best way to find out why you are affected by the condition is to visit your gynecologist. Some possible factors that may lead to frequent miscarriages include:
Malformation of the uterus
Weakened cervix
Thyroid disorders
Increased level of prolactin hormone
Low levels of progesterone
High levels of estrogen
Chromosomal disorders
Decreased germ cell quality
Thrombophili (frequent blood clots)
Decreased tolerance of the mother towards the fetus
Autoimmune disorders
Antiphospholipid syndrome
Increase in NK (natural killer) cells
Increase in anti-thyroid autoantibodies
Excessive use of certain drugs
Smoking and alcohol consumption
Infections like toxoplasmosis, listeriosis, coxsackie virus, herpes simplex, rubella, measles, etc
Defects in the luteal phase of pregnancy.
Hormonal problems
Polycystic ovarian syndrome
Fibroids
Abnormal shape of the uterus
Increased maternal age
Management Of Recurrent Pregnancy Loss:

The approaches used to handle frequent miscarriages differ depending upon the type of your condition.
Your expert will first conduct a series of tests to identify the cause of your condition, and then move on to suggesting a treatment for recurrent pregnancy loss. Depending upon the cause, you may be given antibiotic medications (to deal with the infection) or anticoagulant medications.
A pre-implantation genetic diagnosis may also be done to check if any chromosomal abnormalities are linked to the miscarriage.
If your cervix is weak and is unable to retain the baby, the doctor may suggest a surgical stitch to fix the problem.
In case of unexplained pregnancy loss, it has been found that around 70% patients have a successful pregnancy without any treatment whatsoever.
Preventive Measures:

There are certain things that you can do, to make sure your pregnancy goes smoothly without any hitch. Following a healthy lifestyle is believed to work wonders in not just preventing a miscarriage, but also ensuring a healthy pregnancy.
If you have been smoking and drinking, now's the time to quit.
Talk to your gynecologist and understand all you can about your condition.
Opt for a cleansing diet (after the approval of your healthcare provider). It is thought to flush out toxins that may have been causing problems with a healthy pregnancy.
Opt for foods that tend to increase fertility and sperm count.
Consider choosing certain supplements or herbs that strengthen the reproductive organs and help promote a successful pregnancy.
Try meditation and relaxation exercises to keep yourself free from stress. Adopt a positive attitude and stay motivated.
Having a miscarriage can be both physically and mentally draining. You may feel lost and drained of hope, but let us assure you that it need not be a permanent situation; light is always there at the end of the tunnel! You can draw comfort from the fact that many women experiencing repeated miscarriages actually do have a successful pregnancy.
Keep in touch with your healthcare provider and follow his instructions, and soon enough, you'll be holding a cute little baby in your arms.
We would like to know your views and experiences on the same:
Recommended Articles:
Click

The following two tabs change content below.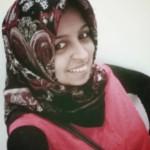 Latest posts by Enozia Vakil (see all)