Childbirth calls for celebration in the family. While on one hand you are overwhelmed, exhausted and super busy after the arrival of your little one, you will also begin to worry about the sex life ahead with your partner.
The anxiety is natural, given that you have been seen around with a baby bump for a while and cannot wait to have sex like before. You physical stamina will be depleting on a daily basis, with all your energy and attention focused on your baby's needs. Your partner may either indulge in the process of parenting and understand your situation or start feeling super jealous of all the attention being showered on the new addition. Relax, for these are bound to happen as well.
You will have thousands of questions about sex after childbirth. We are here to help you with answers to some of the most common queries revolving around the topic.
When Do I Have Sex After Childbirth?

Strangely, the libido factor varies from one woman to another. Some may have zero libido after delivery, while others would crave for some action happening to relieve mental stress. You will be curious to know if it is safe to have sex immediately after childbirth.
Most doctors and midwives recommend that you wait at least 4 weeks after delivery to start having sex.
You may be subject to the threat of uterine infection or internal bleeding due to the pressure till such time.
If you have stitches after a normal delivery or C-section, you may require a confirmed approval from your doctor in your review that would happen after six weeks of delivery.
Once your doctor checks on you and gives a green signal, you can have sex with your partner.
Waiting till your body adapts and heals would be a great idea before you have that first intercourse post the birth of your baby.
Will I Have Great Sexual Drive After The Baby Arrives?

Most times, women after delivery may have lower than expected levels of sex drive due to the following reasons:
Physical exertion after a delivery.
Mental stress due to postpartum.
Soreness and pain due to tearing in the perineal region.
Coping from episiotomy.
Tenderness in the vagina.
Dry vagina due to the less production of estrogen during breastfeeding.
Self doubt and confidence issues due to postpartum depression.
If you tend to experience any of the above and not ready to have sex yet, it is quite okay to give yourself a break and talk about it with your partner. Childbirth has its effects on the physical state of every woman. You need not rush to have sex as it will only complicate things further, as you are not yet prepared, either physically or mentally.
Will The Baby Change The Way We Were As Couple Before?

Now, this question largely depends on how ready you were for parenting. Most often than not, new parents enjoy the idea of caring for their infant.
The love and affection usually brings you both together than tear you apart.
A baby definitely binds the family together. It is very important to shower love and care towards your partner while getting busy with your baby.
Most times, people fall for everyday stress of parenting and forget how they were supposed to be in a relationship.
This calls for other unnecessary thoughts and feelings that can hamper the beauty of being together. The more alert and careful you are, the more you are bonded forever.
How Do I Cope With Those Vagina Blues?

The answer is simple! Give some time for your vagina to heal.
When you have a normal delivery, your vagina goes through a lot of stretching.
But in the period of few weeks, your vaginal muscles will start regaining tightness again.
Make sure that you do your Kegel exercises everyday for a while to help heal faster.
Will My Nursing Breasts Change My Sex Life?

Your breasts would have gone through equal transformation as much as your vagina.
Your breasts are now lactating in order to nurse and feed your infant.
This causes low libido, soreness and tenderness.
You may or may not have the same erogenous feeling in your breasts, and will have to communicate the same to your partner.
You are likely to leak a little milk when you are having an orgasm during sex. This is quite natural, as there is a gush of estrogen hormone, when you reach the peak.
Make sure you pump your breasts before having sex in order to avoid the crisis.
With a little understanding and adjustment, you and your partner can strike the way intercourse works out after postpartum.
How To Have Sex With Baby Around?

This is one of the toughest challenges faced by the couple when wanting to have sex after delivery.
It is advisable that you make time for sex after your baby falls asleep at the night time.
If your infant is one among those keeping you awake during the night hours, it would be ideal to plan a session of intercourse during the daytime after making arrangements for your baby.
You can leave your little one with his or her grandparents for a brief period in order to have some alone time together. This may sound cruel, but there is nothing wrong with the idea.
I Have No Sex Drive? What Do I Do?

Do not blame yourself if you are low on libido and not yet ready for sex.
Intimacy is not always about penetration.
You can spend some quality time together with your partner. A kiss or cuddle works magic conveying the message of love.
Make sure you are around your partner and willing to engage in any activity that brings you both together.
What Are My Birth Control Options?

While breastfeeding is said to be a natural contraceptive in itself, it does not mean that you should stop planning birth control. You may ovulate any time prior to the arrival of your first period after delivery. It is important to avoid the chances of getting pregnant due to unprotected sex, when you are not ready.
Talking to your doctor about the kind of contraceptive you want helps. A lot depends on your future planning with having another baby. The most common forms of contraceptives available are:
Condoms
Birth Control Pills
Contraceptive shots
Vaginal Contraceptives
Sex after childbirth is all about mental state and not just physical giving. The quality of life changes to another direction after the arrival of your baby. There is more love, affection, understanding and reason to be around and give more to the family. Communicating with each other throughout the ride is what matters!
Do you have any more information to add on? Feel free to share by commenting below.
The following two tabs change content below.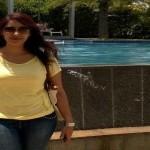 Latest posts by Deepa Balasubramanian (see all)