Pregnancy is a phase of life where expectant women have to take very good care of themselves. If you are one experiencing this phase, you may also have to face many problems. It is important to have sound knowledge of various possible complications that may occur during pregnancy and childbirth. This doesn't just keep you informed, but when you come across such problems it makes you confident to face any difficulties.
One such complication is uterine rupture. Let's learn a bit about uterine rupture in pregnancy – What it is, how does it occur and what approach is needed to deal with it?
What Is A Uterine Rupture?

As the term suggests, uterine rupture is basically a tear that occurs in the wall or lining of the uterus.
This is most commonly noted in women who attempt to have a normal childbirth following a previous C-section.
A complete uterine rupture happens when all the walls of the uterus tear, which may also cause severe consequences for both the mother and baby.
Uterine rupture is actually quite rare, and usually happens during or before the start of labor.
[ Read: Brow Presentation ]
Signs And Symptoms Of Uterine Rupture:

A lot of times, ruptures happen early during the labor, and go unnoticed by both you and your helper during childbirth. The early sign of uterine rupture is an abnormal heart rate of the baby.
You may also experience certain symptoms like:
Pain in the abdomen.
Bleeding from the vagina.
Rapid pulse and possibly even pain in the chest (which usually occurs due to irritation of the diaphragm due to internal bleeding).
[ Read: Bleeding From The Vagina ]
Some other signs include:
Irregular contractions.
Pain that lasts between contractions.
It is also noticed that in women having a uterine rupture, the labor may slow down or stop completely.
What Causes Uterine Rupture?

Patients, who may have had a C-section, are more likely to have a uterine rupture during the next pregnancy. This usually happens at the area of the scar from an earlier C-section, and occurs due to the scar giving way under the impact of contractions.
If you've undergone some other form of surgery of the uterus such as fibroid removal surgery or a surgery to fix a misshapen uterus, you may be more likely to be affected by a uterine rupture.
Sometimes, a uterus that is not scarred may also rupture, though it is quite rare. Some other possible causes of uterine rupture during pregnancy include:
Having five or more children.
Having a uterus that is overly distended.
Contractions those are too frequent and forceful (due to medications like oxytocin).
Prolonged labor.
The baby being too large for the mother's pelvis.
Placenta being implanted deeply into the uterine wall.
[ Read: Contractions During Pregnancy ]
How It Is Dealt With?

Uterine ruptures can be handled by performing an emergency C-section surgery if the baby is not already delivered. A hysterectomy surgery may be needed if the rupture is too large and the bleeding is not under control.
In most cases, the uterus is repaired surgically.
[ Read: Amniotic Band Syndrome ]
Complications Of Uterine Rupture:

A uterine rupture needs to be handled as fast as possible. This is because there are usually 10-37 minutes between the diagnosis of this rupture to delivery. Failure to handle a rupture could lead to fetal morbidity and many other consequences including:
Fetal anoxia (insufficient oxygen reaching the baby).
Uterine Haemorrhage.
Uncontrolled bleeding into the abdomen.
Fetus may pass into mother's abdomen (in severe cases).
It is important to have a talk with your healthcare provider about your pregnancy history, surgeries (if any) and other points you may want to explain.
There are different medical advancements, which predict the risk of uterine rupture by determining the thickness of the uterine wall.
We hope that this article helped you know about uterine rupture. Share your views by commenting below.
Recommended Articles:
The following two tabs change content below.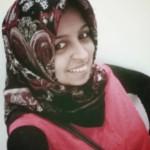 Latest posts by Enozia Vakil (see all)