Are you looking forward to include eggs in your toddler's diet? Have you tried giving him eggs earlier but seems like he is not too fond of it? Worry not!
Egg is a storehouse of nutrients that are important for your growing toddler. Read on to find out some recipes that your toddler will surely love.
Here is our selection of top 10 delicious egg recipes for toddlers that will leave them asking for more!
1. The Egg In The Hole:

It is one of the quick and easy toddler egg recipes that requires minimum ingredients.
You Will Need: 
Two slices of bread
Two eggs
A pinch of salt
Black pepper (optional)
Shredded cheese (optional)
Butter
How To:

Use a cookie cutter to cut out circles in the center of the bread.
Heat the pan and add a little butter. Place the bread on this.
Take an egg and break it into the hole you made in the bread. Take care not to break the yolk. Sprinkle a little salt and black pepper.
Keep the flame low and cook until the bread turns a light crispy brown, and the egg is not raw. You can also toss it over and cook.
Add some shredded cheese on top.
[ Read: Healthy Pasta Recipes For Toddlers ]
2. Egg On Crackers:

This egg recipe for toddlers is a delicious and healthy snack option.
You Will Need:

Some plain crackers
A hard-boiled egg
Cooked tuna or chicken (optional)
Minced celery
Olive oil
Yogurt or mayonnaise
Salt (optional)
How To:

Mash the hard-boiled egg along with all the other ingredients, except the cracker.
Place a little scoop on the top of each cracker.
3. Cinnamon French Toast Sticks:

It can be a healthy breakfast or snack option for your toddler to keep his tummy full .
You Will Need:

Eggs
Non-fat Greek yogurt in your toddler's favorite flavor
Ground cinnamon
Pancake syrup of your toddler's choice of flavor
Bread slices
How To:

Mix the yogurt and pancake syrup to make a sauce.
In a separate bowl, beat the egg and add the yogurt and cinnamon. Blend it together.
Cut the bread into wide pieces and dip in this batter. Turn over to coat each side.
Add some butter in a pan, and place the bread. Cook on medium heat until the bread turns golden.
Serve with the sauce.
[ Read: Healthy Chicken Recipes For Toddlers ]
4. Sunny Side Egg Face:

Add a dashing smile to your toddler's face with cute eggs !
You Will Need:

Eggs
Milk
Cherry tomatoes
Green peppers
Chopped fresh parsley
Shredded cheese
Black olives
Butter
Black pepper
How To:

Mix the eggs, milk, and pepper in a bowl.
Add the butter in a pan and pour the egg mix.
Cover and cook for some minutes until the egg is set. Do not stir.
Place the omelet on a cutting board and cut out four circles.
Ask your toddler to decorate these as faces. You can help him in this fun activity by suggesting the garnish.
5. Oatmeal With Eggs:

Add some extra protein to your toddler's breakfast bowl with this recipe.
You Will Need:

Eggs
Milk
Cinnamon
Oatmeal (Apple flavor)
Yogurt in your toddler's favorite flavor
How To:

Mix the egg, cinnamon, and milk in a bowl Add the oatmeal.
Heat the paste until it thickens Garnish with yogurt.
6. Spooky Cobweb Eggs:

Your toddler will love the effect on the eggs .
You Will Need:

Eggs
Frozen blueberries
Water
How To:

Place the eggs in a large saucepan and drown them in cold water.
Add the frozen blueberries and boil. Remove from the heat and let it cool.
Take out the eggs but do not throw away the water from the pan. Crack the eggs slowly but do not peel out the shell.
Place the eggs back in the water and let it stay for at least a couple of hours in the fridge.
Peel and serve egg cobwebs to your toddler.
[ Read: Healthy Soup Recipes For Toddlers ]
7. Creamy Egg Spread:

Your toddler will drool over this delicious and healthy snack.
You Will Need:

Hard boiled eggs
A dip of your toddler's choice
Chopped green onions
Salt
Pepper (optional)
Minced chicken (cooked)
Slices of bagel or bread (toasted)
How To:

In a food processor, add the eggs, dip, green onions, salt, and pepper.
Blend until all are properly mixed.
Take the paste out in a bowl and add the chicken on top and mix.
Spread this on the bagel or toast.
8. Scrambled Eggs With Chicken Patties:

Add some egg twist to regular Patties with this delicious recipe.
You Will Need:

Patties
Eggs
Milk
Butter
Salt
Pepper (optional)
Shredded or sliced cheese
Ketchup (optional)
How To:

Cook the patties as per instruction.
Mix the eggs, milk, salt, and pepper in a bowl. Melt the butter in a pan and add the egg mix. As the eggs begin to set use a fork to create a shape.
Keep doing this until the eggs cook.
On a microwave safe plate, keep the patties and put the eggs and cheese on top. Microwave this until the cheese melts. Add the ketchup.
9. Egg Custard:

Try this interesting variation of custard.
You Will Need:

Eggs
Milk
Vanilla essence
Honey
Chopped fruits (optional)
How To:

Mix all the ingredients and heat on very low flame.
Stir continuously and cook until the custard begins to thicken.
Remove from heat. Add chopped fruits.
[ Read: Nutritional Foods For Toddlers ]
10. Quiche In A Cup:

It is a delicious and non-messy snack for your toddler.
You Will Need:

Eggs
Milk
Cream cheese
Whole grain bread
Chopped and cooked chicken or ham (optional)
Grated cheese
Chopped chives
How To:

Beat together the eggs and the milk in a cup.
Add the cream cheese and mix.
Add the bread, meat, and the cheese and mix again.
Add the chives and microwave on high heat until the eggs set.
These ten egg recipes for toddlers will make it easy for you to include eggs for toddlers recipes.
If you found this article interesting, please leave your comments here.
Recommended Articles:
The following two tabs change content below.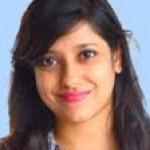 Latest posts by Debolina Raja (see all)