Your baby is now growing up and you want to get all kinds of toys for him. Isn't it?
While toys are an essential part of childhood, you might be shocked to learn that every year many children are hospitalized due to toy related injuries!
We know that your little one loves toys and there is no denying that toys are the best medium of entertainment and learning for children. But at the same time, these innocent looking toys are not always safe and might pose a threat to your baby.
5 Ways To Ensure Toy Safety For Babies:

You should not let your baby miss the most treasured part of childhood, that is, toys. However, as a responsible parent you can be a little more cautious to see to it that the toys your children play with are not harmful.
Following are the ways to ensure your baby toy safety:
1. Buy Toys In Consensus With Age:

It is necessary that when you buy toys for your little one, they match his age group.
All the toys have very clearly markings on the packing about the relevant age group, so buy accordingly.
There is no need to buy advanced-age toys for your younger ones, as they may not know how to play with it, and may harm themselves unknowingly.
Buy toys in accordance with the physical and mental capacity of your baby, so as to avoid any mishap.
[ Read: Making Home Safe For Baby ]
2. Prefer The Ones That Are Well-Made:

Stress a lot of importance on buying quality toys for your little ones.
Instances like, the toy you choose is not properly built and a part breaks or gets separated from the main toy, these can choke your baby if he puts it in his mouth.
Make sure that you do not accept old toys from friends and relatives when your child is too young, as the toy might not be in good condition and it could be dangerous for your baby.
3. Rules Regarding Soft Toys:

You might think that soft toys are safest, but that is true only if it adheres to the following norms:
The soft toy should be washable.
It should be properly sewed and should not be the one which gets easily ripped off.
The eyes, tail or any other body part of the soft toy should be reinforced strongly and should be non-hurting. It should not come out if baby takes it in his mouth.
[ Read: Baby Care Tips In Summer ]
4. Toys Which Should Be Avoided:

Some kinds of toys are more harmful than useful and thus should be avoided:
Toys which have pointed or sharp edges can cut or scratch your little one's delicate skin, and thus should be kept away.
Those toys which make loud noise can reduce the hearing ability or harm your baby's eardrums. These must be shunned.
Also, toys which have long strings or chords attached to them can be hazardous as your baby can get wrapped up and thus get strangulated.
Balloons are only for decoration and not for children to play with. Even burst ones should be strictly out of their reach.
5. Some Useful Tips When Buying Toys:

Always make sure you understand these simple nuances while selecting toys for your baby:
When your baby is small in size, prefer bigger toys so that he cannot put it inside his mouth, ears or nose.
Do not get toys which are too heavy; what if the toy falls on your baby!
Toys with small magnets should be avoided as it can cause serious damage if swallowed.
Always remove the packaging before you give the toy to your baby to play.
The toy which you buy should be non-inflammable and non-toxic.
[ Read: First Aid Tips For Baby ]
Suggested Toys Which Are Safe For Your Little One:

You might feel that all toys are unsafe for your little one. But there are several toys which you can give your babies to play with without much concern. Some of these toys are:
Beautiful toys which could be hung out of your baby's reach.
Rattles which are strong and not too noisy.
Colorful and light-weight balls.
Plastic rings of different colors.
Soft toys which do not have removable parts.
Plastic blocks made of non-toxic material.
Teething toys.
Squeaky toys which are washable.
Sturdy books which are washable, colorful and smooth.
Floating toys which they can play while bathing.
[ Read: Fisher Price Toys For Infants ]
This list of toy safety for babies is not exhaustive and you can buy ample of toys for your babies, keeping in mind its hazardous quality.
We hope you will understand the importance of selecting the right and safe baby toys. Do share with us if you know more safe toys for babies which you can play with hassle-free.
Recommended Articles:
The following two tabs change content below.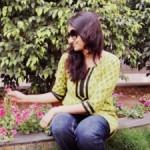 Latest posts by Palak Shah (see all)