Do you have a bucket list? Many people usually have a bucket list for places to visit, things to do before they turn a certain age, etc. Here is a to-do list that you should follow before you plan on getting pregnant.
Pregnancy is a great experience for any woman. The idea of a baby arriving itself causes the greatest joy, but the truth is, a lot depends on how prepared you were to become pregnant and the phase of life that you are in.
It is always recommended that you are better prepared for the oncoming pregnancy by all means. This involves several medical, emotional and personal factors. You will be initially clouded with too many thoughts, but eventually settle down with the process in a gradual manner.
What Things To Do Before Getting Pregnant:

While you will be excited, anxious and worried about various aspects of pregnancy and post partum, there are few things to be borne in mind. Before you take that final step towards your progressing trimesters, here is a list of things you should do before getting pregnant:
1. Undergo Thorough Pre-Natal Check Up:

Once you are pregnant, it is absolutely important to pay attention to the first pre-natal checkups with your doctor. Get a thorough examination done as per the recommended standards.
If you are on any medications for a pre-existing medical condition, convey the information to your doctor right away.
You will be prescribed the regular intake of Iron and Folic Acid tablets as part of pregnancy.
Following the prescribed supplements is very important, as folate and iron play a predominant role in the complete term of pregnancy.
2. Get A Genetic Carrier Screening:

Screening for genetic carriers is often left out of priorities. This is partly because the procedure is not mandatory and partly when you don't want to make an extra effort where conspicuous risks are not seen. However, it is ideal to get yourself and your partner tested after a session with genetic counselling.
Genetic carrier screening rules out if you or your partner are the carriers of gene based illnesses such as cystic fibrosis, sickle cell etc.
The best part of the procedure is that it is covered by most health insurance options.
Identifying the possible carriers and weighing the choice to have a healthy baby go a long way in shaping the future of another life.
3. Get Rid Of Addictions:

If you were a subject of substance abuse before, it is very important that you get rid of all the prior addictions like smoking, alcohol and drugs before you conceive and deliver.
There is no excuse or minimal threshold limits of tobacco or alcohol for a safe pregnancy.
Drinking, smoking and drugs have harmful effects on the growing foetus, sometimes leading to stillbirths and miscarriages.
Handle your vulnerability here, as a lot depends on your own efforts.
4. Say NO To Unhealthy Foods:

Like practicing before running a marathon, you now have to prepare your body for pregnancy. The first step is to detox and cultivate healthy eating habits. Packaged and preservative-laden foods must go!
Make sure that your cravings are mostly for healthy foods. It is useful to stock up your refrigerator with good food groups such as lentils, dairy products, and protein rich foods. Meat and vegetables.
Eating home cooked food makes a lot of difference in the way your baby grows inside your womb.
Stay away from street foods laden with spice and oils. They cause no real benefit and lead to more damage to your digestive system.
5. Bid Goodbye to Caffeine:

That sounds harsh. True, but this is the truth you will have to live with if you are addicted to an early morning and daily coffee.
It is okay to drink a cup of coffee every day, but getting away with zero caffeine is perfect for a healthy pregnancy and baby.
The daily limit of caffeine should not cross 200 milligrams a day.
For better results, switch to decaf options that may help take the edge off.
6. Follow Healthy Diet And Lifestyle:

Balanced meals, regular workouts and meditation with Yoga – these are some of the perfect options for you while you are pregnant.
Eating right should be the focus and not eating in excess.
Those every day workouts keep your body flexible and fit for an easy delivery and the meditation helps calm your senses.
You will need help with extra peace as hormones are set to take a toll on your emotional state.
7. Get Your Dental Check Up:
Oral hygiene is something that will be the last in your priorities once you are pregnant.
Neglecting the same will lead to the plaque build up, causing gum and tooth related problems.
It is always ideal to get that long pending check up with your dentist and finish off any pending unhealthy dental issues that need to be fixed.
8. Stay Away From Infections:

Pregnancy is about taking responsibility for the little one growing in your womb. What you eat or do makes direct impact on your baby's health.
Staying from infections such as E Coli and Toxoplasmosis is very vital. Eat well-cooked foods and practice safe hygiene.
Eating unpasteurized dairy products and stale foods is a strict no.
You are likely to contract few sexual related infections in the form of STD s (Sexually transmitted diseases).
9. Focus On Your Emotional State:

This may sound trivial at first, but the way you feel while pregnant is going to get a little out of control as time progresses. The waging hormones will make you experience a plethora of emotional states in a short span of time. While all this will drive you crazy, you will need to cope with this effectively.
Making a conscious effort to stay happy makes a significant impact on the well being of both you and your baby.
If you had a history of clinical depression in the past, it is crucial that you explain the same to your gynecologist.
The chances of post-partum depression in such cases are slim to some, and you will need help.
10. Enjoy Being Pregnant:

This is very important. Pregnancy is what happens when you are busy making other plans, pun intended. Pamper yourself, spend quality time with loved ones and indulge in the baby shopping.
These are some golden days you will soon miss after getting busy with changing nappies and mothering.
Book that long intended spa, pedicure and massage that you have been so waiting to.
Get in the groove and splurge. This is a golden period, and you deserve to glory in it!
These are 10 things every woman should do before getting pregnant. Talk to your doctor about any concerns that you might have that need addressing. Take that extra help and make an extra effort to have a smooth and healthy pregnancy.
Readers, if you found this article informational or have some other best things to do before getting pregnant, do let us know your thoughts and feedback!
Click

The following two tabs change content below.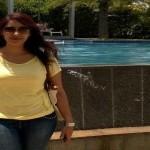 Latest posts by Deepa Balasubramanian (see all)