Your pregnancy is a time of excitement and happiness. You are looking forward to finally holding your little bundle of joy in your arms!
The arrival of your baby should also be a time of joy, one that creates many happy memories for a lifetime. It is true that how your labor will progress is not always in your hands. However, there are certain aspects of the birthing process that you can actually control. This is where a birthing plan comes into play.
What Is A Birth Plan?

A birth plan is a simple document that is made by you for your medical team that will help in the birthing process (1). This is a plan that you create after speaking to your doctor and understanding various aspects of the birth. You need to state down your preferences in various areas related to the time just before birth and during delivery. You need to share this document with your medical team in advance. This will help them prepare themselves and also give scope to keep other options available in case something goes differently.
Before Creating The Birth Plan:

While it may sound very simple, creating a birth plan needs more work than you may think (2).
Here are a few things you should do before you start making a birth plan:
Speak to your doctor to understand how your health is and how your pregnancy is progressing. Your doctor will be able to confirm or rule out any options that you may think of.
Speak to your doctor about how your choice can affect your baby or you.
Read about the various birthing options that are available.
Find out what birthing plans are available in the hospital where you are planning to deliver your baby.
Find out the financial aspects from your insurance provider.
If you know of anyone who has given birth the way you are planning, discuss with them about the pros and cons.
Remember to discuss this with your partner too.
What To Include In A Birth Plan?

There are several choices you must consider before creating your birth plan (3). Take a look at the points below and select your preferences:
Do you wish to be given a pain killer during labor or want to progress naturally without medication?
Are you okay with being administered with epidural?
Do you wish to go for a regular birth in a hospital?
Do you wish to go for a water birth?
Do you wish to go for a hypnotic birth?
Do you wish to go for a birth in your home?
Do you wish to go for a birth in the open?
How can your partner assist you in minimizing pain and soothing you during labor?
Can you carry soothing aids like music, dim lights, aromatherapy oils, a special photograph or your favorite pillow?
Can the labor and birth process be shot on video?
Can your partner be with you during labor and the birth process?
Anyone else you wish to be with you during labor or birth process?
Anyone who you wish should not be with you during labor or birth process?
Any specific things that can help soothe you and put your mind at ease during pain?
Who should cut the baby's umbilical cord as per your wish?
Do you want to hold your baby immediately after birth?
Do you want to hold your baby after she has been cleaned and bundled up?
Will you start feeding your baby soon after birth?
Do you wish to take some time before you start breastfeeding your baby?
Do you wish a lactation expert to be present to assist you with breastfeeding your baby?
Do you wish your baby to be put in the same room as you?
Do you wish your partner to stay with you in the same room after birth?
Do you want an expert to talk to you about breastfeeding and bottle feeding options?
Do you want an expert to help you with topics related to baby's care once you are discharged?
Do you have any religious rituals to be followed right after the baby's birth?
These are some of the most common options that are mentioned in a birth plan. What you wish to include in your birth plan is entirely up to you and your partner's preference.
Remember to start speaking to your doctor about the same a few months in advance. It is always a good idea to prepare a plan during your second trimester. Your doctor can also help you add alternate options in case there is a need to make some changes in the plan during the birth.
Did you create a birth plan for your baby's birth? If yes, do share some birth plan ideas with other moms here.
Recommended Articles:
The following two tabs change content below.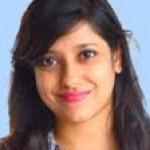 Latest posts by Debolina Raja (see all)