Several statistics have pointed out to the gradually increasing cases of infertility today. To put it simply, infertility doesn't merely affect an individual physically, but at the mental level as well.
Dealing with infertility can be a tough task for a couple who would love to have a baby and start a family, and at times, it may even draw the couple apart. Let's take a closer look and discover some of the best tried and tested ways on how to cope with infertility stress.
Fertility Treatments:
If you've been trying to conceive but haven't been successful, opting for a fertility treatment may probably be the first idea that comes up in your mind. In the recent years, there have been a lot of advancements in fertility treatments, so it makes perfect sense if you want to try your hand at them.
Seeking help from a fertility expert can in itself be a stressful experience. But couples should be open with their counselor about their condition. Infact, seeking help is the first step to coping with infertility. It means you're looking to get help, and do what it needs to start a family. (1)
[ Read: Effects Of Caffeine On Fertility ]
Getting Support:
Family interactions can turn out to be extremely helpful for a couple undergoing an infertility phase. This condition, infact, has the potential to rekindle old relationship and establish stronger family ties – think of it as bonding over an emotional situation.
Stay in touch with supportive family members and friends, and seek their advice regarding your infertility issue. (2)
[ Read: Fertility Drugs For Women ]
Tips On How To Cope With Infertility Depression:
Following some simple steps could help you deal with infertility better, and may also help you face life with a more positive outlook.
1. Try meditation and relaxation techniques to cope with stress. Not only will these exercises help you achieve mental stability, but will also improve your relationships at work and home, especially if they have been affected in the recent times due to your stress associated with infertility. (3)
2. Give your partner the freedom to have a different opinion than you about your infertility- you don't really need to be on the same page.
3. Allow yourself to let out your feelings once in a while- it is okay to be angry and cry about your issue. Avoid shutting out your feelings- it will only cause the anxiety to build up and catch up with you one day.
[ Read: Yoga Asanas To Boost Fertility ]
4. Avoid being isolated- infertility can put a damper on your confidence levels and you may want to avoid social gatherings- but doing that will only worsen it. Accept your condition and be frank about it- you don't need to be ashamed.
5. Get help if you haven't done that already. If you've already tried fertility treatments, you and your spouse may want to seek a relationship counselor's help to rekindle the understanding in your marriage.
6. Consider adoption as a way to start your family. Talk to your partner about adopting a baby. (4)
7. Move beyond self blame- the widespread belief that 'good things happen to good people' may be messing up with your mind, but stay calm and move above it.
8. Join a fertility support group. Sharing with individuals going through the same experience may help you feel better about yourself, and will also give you ideas about dealing with your situation better. (5)
Make sure you stay connected with your partner and understand his/her feelings and mental condition regarding the infertility problem. Getting over such a situation requires team effort- so make sure you both work it out together.
Did these ways to cope with infertility turn out to be helpful for you or someone you know? Share with us in the comments box below.
Recommended Articles:
Click

The following two tabs change content below.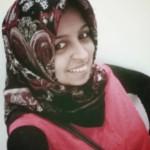 Latest posts by Enozia Vakil (see all)