Congratulations mommy! Now that you have filled out all the adoption applications, your child is finally ready to come home with you.
While you may have had a clear idea of how you want your family to grow, even before you brought your kid home, doubts about whether you'll be able to bond well with your child may still linger. You may still wonder what would have been if the child had been your own biological child.
Well, you aren't the only one with this doubt. In fact, almost every family that adopts children harbours the same doubt. While bonding with an adopted child may sometimes be quite natural, it may take a little more time and effort in other cases. Understanding how to make this relationship more fulfilling and loving will help both you and your child feel loved and special.
Tips On How To Bond With Adopted Child:

Did you know that adoptive children and their parents bond as well, and sometimes even better than biological children and parents.
While you may have to work to bond well with your kid, here are some tips on how to strengthen that parent child bond:
1. Give Time:

The quickness with which you bond with your child depends on many factors. One of these important factors is the age of your child.
If you have adopted an infant, there might be times when the baby kicks up a fuss or not want you at all or even bawl continuously. Understand that this is not your fault.
Your baby may be finding the environment strange
The new faces may be difficult for baby to relax and hence the extra fussiness
Under no circumstances should you force your baby to bond with you.
Try some gentle soothing techniques like giving the baby a bedtime massage, talking softly, singing rhymes, taking baby out for a walk in a baby stroller
If you have adopted a toddler, it could be a little tough for him to adjust. Again, this is a phase; remember that this too shall pass.
A toddler can be very assertive and refuse to listen. Be firm yet gentle.
Teach them about good and bad behavior. Set limits on acceptable and non acceptable behavior. Even if they are being fussy about it, don't give in and be firm, yet gentle. Remember that you are simply saying no to the unacceptable behavior and not to your toddler as a person
Set rules and follow a simple yet encouraging practice of rewarding and appreciating
[ Read: How To Adopt A Baby ]
2. Make Time For Reading:

Reading can prove to be a great way of bonding with adopted child and teaching her/him about different things.
Ensure you maintain a daily reading time , preferably before bedtime
This together time will give you a chance to snuggle with your baby.
This simple exercise will help improve your child's vocabulary
Reading is an effective way of introducing your child to the concept of adoption when she/he gets a bit older.
Reading will teach your child how to communicate effectively with you, especially if your child or baby is from a different country
[ Read: Good Parenting Tips ]
3. Communicate:

Keep the channels of communication open and within reach. This simple tip will always help you bond better with your adopted child.
Talk a lot, whether you are at home or going out
Talk about your child's surroundings, about family members, culture, traditions, festivals, or any interesting book or event your child may take a liking to
Your child may not respond earlier, or it may look as if your child is not interested at all. Don't let that disappoint you. Keep up the chat, even if it is one-sided initially.
Give your child enough chances to reply or add something of his/her own to the conversation
A good way to involve everyone in the conversation is to have family chat time at the dining table or before everyone goes to bed.
[ Read: How To Control Anger With Kids ]
4. Make Your Child Feel Involved:

Involving your child in different matters of the family will immediately give him/her a sense of being included.
Encourage your child to help in whatever way is age appropriate
Do tasks together
Take your child's opinion in simple things such as what to cook for the family dinner or what dress to wear
If going out on a weekend day trip, give your child a few options and ask which one would be a good choice
Let your child help you while making food
If you have a pet at home, let your child help by accompanying you and the pet for walks. If your child is older you can give him/her other responsibilities like feeding or bathing the pet.
[ Read: Separation Anxiety In Children ]
Most of you may have some special family traditions or fun everyday things that you can do along with your child. Try and understand what your child likes and try to play to their interests; this simple act will give you more ideas to bond.
Recommended Articles:
The following two tabs change content below.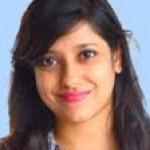 Latest posts by Debolina Raja (see all)