While you go for your routine checkups, your doctor may recommend a test called cardiotocography. Any tests related to cardio generally scare people. Well, do not panic! We are here to provide information on how and why cardiotocography is recommended.
Cardiotocography is a test that measures the heart beats of your baby and also the contractions of your uterus. This test is recommended in the end of the third trimester of your pregnancy. The decision of your delivery is taken based on this test.
As and when your pregnancy progresses, it is advised to monitor both you and your baby's health. This is to ensure that you give birth to a healthy baby.
Is This Test Recommended For All Women?

This test is not recommended for all pregnant women. This is done only under following circumstances:
In case you feel that your baby's movement has slowed down or is not regular.
If your doctor feels that there is some obstruction in blood flow to your baby because of some problem in placenta.
If your reports show that you have low levels of amniotic fluid.
When you are carrying twins.
If you have high blood pressure or high diabetes.
If you are having high temperature.
[ Read: Genetic Testing During Pregnancy ]
How Is The Cardiotocography Test Conducted?
This test is done externally, and thus is less painful. Usually, the test is done in the following manner:
A belt is placed around your abdomen. Two plates are attached to this belt which comes in direct contact with your skin.
One plate is helpful for measuring your baby's heart beat and the other is used in measuring the contractions of your uterus.
A jelly may be applied on your skin to get strong signals.
Then a machine is placed on your abdomen which will display the signals of the test.
Heart beats of your baby will be measured in terms of the pulsating sound made by the machine.
A print report on the heart beat can also be generated through this test.
This test may last from anywhere between 20 to 60 minutes.
Occasionally, signal may not be found. In this case, an internal test is conducted. The process is as follows:
A flexible tube is inserted through the vagina and placed on the baby's scalp.
This device records the heart beat.
This test might cause a little discomfort, but is not too painful.
[ Read: Tests To Take During Pregnancy ]
What Are The Test Results?

When a fetal cardiotocography is conducted, you can get two kind of results. The result of this test can be either a reactive or it can be a non-reactive.
1. a) Reactive Results:

When the test shows reactive, it can be interpreted that your baby's heartbeat rate changes as per the movements made by him.
The heartbeat displayed by the monitor can tell you whether the heart rate is normal, too high or too less.
Based on this, your doctor will decide whether an immediate caesarean is required or not.
2. b) Non Reactive Results:

A non reactive result cannot always be termed as negative.
It might be interpreted that your baby is either sleeping, and thus may not be reacting.
In such case, your doctor will ask you to make movements or walk so that your baby wakes up or react.
After doing these steps, if your baby is not responding, then test can be conducted after an hour or so.
If again the results are nonresponsive, then an ultra sound scan is advised by doctor.
If this test shows problematic results, your doctor might make arrangements for an early delivery.
[ Read: Ultrasound During Pregnancy ]
How Are The Test Results Interpreted?

If the heart rate of a baby is between 110 to 160 beats per minute, then it is considered as ideal.
This beat may increase when the baby moves.
It is a great way to check whether the baby is getting proper oxygen or not.
It can also correctly gauge how the baby is reacting to the contractions.
Cardiotocography in pregnancy can prove to be really helpful and save you from complications.
Do let us know if you have more information about cardiotocography by commenting below.
Reference:  1
Recommended Articles:
Click

The following two tabs change content below.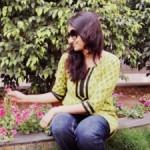 Latest posts by Palak Shah (see all)