To ensure your breast milk supplies don't run low, you need to be hydrated. Also, breastfeeding can leave you horribly parched! While pure water is the perfect solution, it can also get kind of boring. Read on to discover the drinks to reach for and those to avoid when you're nursing your little love:
Water
It maybe old school but it's gold. Breastfeeding mommies should drink more water than they are accustomed to. During nursing, our body will process more water hence instead of the standard eight cups, aim for 13 cups of water daily.
If water is just too monotonous for you, opt for infusing! This will quench your thirst for sweetness without adding any horrible extra sugar. Just get a hold of your pitcher and fill it in the following proportions: two-third ice and one-third fruit. Then fill in water to the brim. You have watermelon and strawberries, melon and cucumber, lemon and mint… so many luscious possibilities!
Herbal teas
This is a calming and wonderfully delicious option! However, you must beware of certain herb teas that could do more harm than good when nursing. For example, lemon balm and peppermint tea can decrease your breast milk supply while ginseng and kava-kava teas can potentially harm a new mommy as well as her child.
Almond milk
If your baby seems rather fussy, then it could probably be due to the dairy you have consumed. If you're thinking of getting rid of dairy from your diet, then almond milk is a great substitute for your milk fix.
Not only is the nutritious milk available in most supermarkets, but it also has a milder, sweeter taste compared to soymilk, making your transition from traditional milk easier. You could always opt to whip up almond milk at home by blending some almond and water.
Fruit Juice
A glass of delicious fruit juice a day is perfectly fine for nursing mothers so long as they don't happen to go overboard. Try to avoid high fructose corn syrup and excess sugar by opting for fresh juice or 100% real fruit drinks. Even better, invest in a juicer to create delicious, fresh juice at your whimsy. Beware of lemonade and orange juice for citric fruits could irritate the baby's sensitive tummy. Some great options are pomegranate, acai berries or cranberry juices. You could spice things up by blending in some pure or sparkling water and voila! You're Michelin Star chef new mommy!
Beer?
Did someone advise you on the merits of drinking beer in order to boost that breast milk supply? Well, they're wrong. Tragically, this is just an old wives' tale. Breastfeeding and alcohol aren't a good mix as alcohol inevitably enters your milk. Studies deduce that one alcoholic drink a day can impair the motor development of your nursing baby as well as distort sleeping patterns.
Folklore may claim that alcohol will increase breast milk production but the reality is quite different. Research suggests that alcohol could actually decrease breast milk yield and, to make matters worse, if there is any alcohol present in your milk, your child will consume 20% less milk. If you would still like to drink, ensure you avoid nursing until the alcohol has fully left your milk. Typically for 12oz of 5% beer or 5oz of 11% wine, it would take two to three hours.
We hope you're now all set to tackle this new chapter in your mommy diaries. Stay hydrated and healthy; you're sure going to need it for the coming year!
The following two tabs change content below.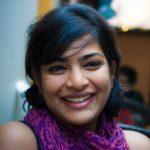 Latest posts by Chandrama Deshmukh (see all)