Becoming a mother is one of the greatest gifts that nature has bestowed upon us. Nothing is comparable to the joy you feel while holding the little one in your arms. But to have a baby, you need to conceive first.
If the conception happens in the first few attempts, you can be called a lucky one. But not all couples conceive anytime soon after they plan a baby. Moreover, there are many things that run in your mind: how can you optimise the chances of your conception? Is there any specific position or time that is better for conception? Are there any medications or supplements that can increase your chances? So many ideas, tricks, and suggestions seem floating around that they may actually leave you confused.
But there is one thing that is certain – you will have a baby only when you have sex. Now you might wonder how many times or which days you should try so that you conceive successfully. Well, the answer is pretty simple and straightforward – as many times as possible. There are a few more things that should be kept in mind.
How to keep track of the fertile window?
The fertile window consists of days, which ensure the maximum possibility of conception. This is dependent on the potency and longevity of your egg and the sperm of your partner. The ability of the sperm to last inside the woman's cervix is about five days and the ovum in a woman's body can stay potent for just one day. So, in total, the fertile period consists of six days – five days before the ovulation and the very day the woman ovulates. These are the days when the chances of your conceiving are maximum.
But even this period has its peak point and that are those three days which lead up to your ovulation and the day of your ovulation. So, it is a good idea to have intercourse on these days. But if your days are bit scattered then you can extend your fertile window period for a little longer.
In that case, try having intercourse a more frequently, may be twice or thrice a week. Begin as soon as possible after your periods are over, to include your days of pre-ovulation.
How frequent should be your intercourse?
If your partner doesn't have any fertility or clinical issues, then there is no reason why you should have less sex. In fact, the chances of conception reach its optimum level if you have intercourse multiple times during your fertile period. There is some truth in the fact that sperm density decreases a little bit with frequent sex, but the chances of getting pregnant are still higher with frequent intercourse.
How to track ovulation?
Women are confused and zapped when it comes to counting their days and possibilities of ovulation. But now you can count and keep track of your ovulation within a click of your finger [1].
There are applications that you can install on your phone to know your fertile days. The other methods which are equally popular are measuring the basal temperature of your body, checking the amount and consistency of the cervical fluid that you pass and using ovulation kits that can predict your fertile days.
Whatever method you choose, take care not to be overwhelmed by the whole process. If it becomes a routine or exercise to produce a baby, then sex can become stressful and not pleasurable.
Therefore, relax and enjoy lovemaking as much as possible, and as frequently as possible. That will naturally lead to pregnancy and if there is any concern that you might have, you can always consult a fertility expert.
The following two tabs change content below.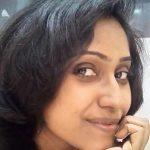 Latest posts by Shamita Chatterjee (see all)