Are you planning to wean your baby soon? Do you plan to add dairy products to his diet? You must be thinking when can babies have dairy. Well, if you can relate to the above situations reading this post is a must.
Although, breastfeeding your little one is a great idea, introducing him to regular food is also critical for his health. Do you want to know when you can safely add dairy products to your baby's meals? When to introduce dairy to baby? While you can safely add yogurt to your baby's diet as soon as he turns six months old you need to wait for his first birthday to switch him over to drinking cow's milk! Want to know whether cheese is a safe baby food or not? Read on!
When To Give Yogurt To A Baby?

According to Frank Greer, former chairman of American Academy of Pediatrics, you can feed yogurt to your baby as soon as he turns six months old. Yogurt is a storehouse of calcium and protein and can consuming it can work wonders for your baby's health. Introducing dairy to baby can happen by adding it your baby's meal plans can also help improve his digestion and keep tummy trouble at bay. It is best to serve plain yogurt to your baby initially. Gradually, you can add some sugar to it after seeking a go-ahead from a pediatrician.
When To Add Cheese To A Baby's Diet?

Here is how you can add it to his meals.Cheese can be a yummy source of nutrients for a growing baby. As long as your baby is not allergic to dairy products, you can safely add cheese to his diet. After he turns eight months old, you can start introducing him to lighter variants of cheese such as American, Jack, and Colby. You can add cheese as a delicious topping over vegetables and introduce it your baby, or simply offer it to your baby as a finger food.
[ Read: Cheese Recipes For Babies ]
When Can Babies Have Dairy?

Your baby can consume his first cup of cow's milk soon after his first birthday. Usually, babies less than 12 months of age are unable to digest the extra minerals, sodium, and protein content in cow's milk. You can give 16 ounces of milk per day to your baby at dinner or snack time until he turns three. You can also give your baby cow's milk along with your breast milk.
[ Read: How To Introduce Cow's Milk To Your Baby's Diet ]
Things To Remember:

Here are some handy tips you need to remember while weaning your baby:
Remember, you should consult your doctor and seek his advice before introducing any new food to your baby.
Also, you should introduce your baby to a new food slowly and wait for four days to rule out potential food allergies.
If you have a family history of lactose intolerance, it is best to avoid introducing dairy products to your child until he is at least a year old. A lot of babies can outgrow their allergies, so it is best to wait and watch.
Please, note that babies who are allergic to dairy products are prone to be allergic to other foods like soy.
[ Read: When Is The Best Time To Wean A Baby  ]
If your baby does not show any signs of discomfort after consuming dairy products, you can let him enjoy its goodness.
Now you know when to introduce dairy products to your baby safely. So, why wait? Go ahead and spread the word!
When did you introduce your baby to dairy products? Which one is his favorite? Please, share your advice and tips with us. Also, if you know some healthy recipes based on dairy products that your baby drools over, please share it with other moms here.
Recommended Articles:
The following two tabs change content below.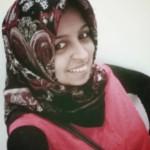 Latest posts by Enozia Vakil (see all)