Get your pack of Mamaearth right now!

Close
100% Organic Face Pack For Pigmentation

During pregnancy many women often tend to develop dark patches of skin due to the excess production of melanin. Pigmentation is a very common phenomenon that occurs during pregnancy and tends to reduce post pregnancy.
Dark splotchy spots are caused due to hyper-pigmentation. Dark spots usually occur on the face especially on the forehead, cheeks and around the mouth.
Pigmentation can be reduced using natural ingredients like papaya, cucumber, coffee, clay, charcoal etc and Mamaearth Charcoal, Coffee and Clay Face Mask has all of it!
Another reason why you should really care about using 100% organic products for yourself is the fact that the products you use are absorbed by the body and can enter your baby during breastfeeding. Chemical based products are not only harmful for you but for your baby too.
Mamaearth Charcoal, Coffee and Clay Face Mask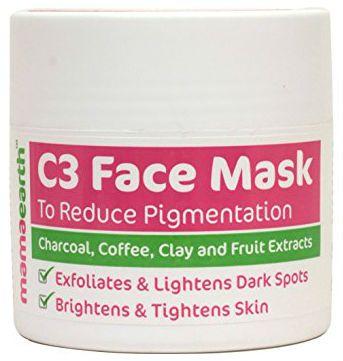 Mamaearth Charcoal, Coffee and Clay Face Mask is a 100% natural and organic solution to the problem of pigmentation. It effectively reduces pigmentation and lightens the skin. It is absolutely safe to use as it is MadeSafe certified.

India's Only MadeSafe Certified Face Mask
MadeSafe is America's first comprehensive human health-focused certification for nontoxic products. It certifies baby products, personal care products, household products etcetera. Their goal being, the elimination of use of toxic chemicals in the making of these products.
MadeSafe screens ingredients against their exhaustive Toxicant Database of known harmful chemicals. It scientifically examines all ingredients for bioaccumulation, persistence and aquatic toxicity.
All these examinations make sure that your MadeSafe certified Mama Earth products are completely toxin free and safe for use. And not only this, Mama Earth is the only MadeSafe certified brand in the whole of Asia! Yes, you read that right.

" I Really Did Not Believe That A Face Mask Like This Would Actually Be Effective But I Saw A Difference Within A Few Applications Itself"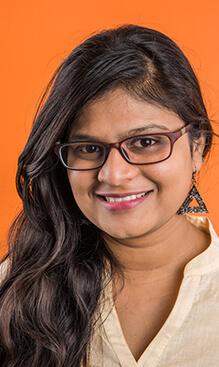 Bought it because it was natural and safe...
I ordered Mamaearth Charcoal, Coffee and Clay Face Mask as it was natural. I did not have to worry about it causing any harm to my skin and I did not want to take any chances. My face had lost its glow and I was tired of the pigmentation spots that had developed.
Was easy for application and showed results…
The pack was really easy to apply and has a good consistency. Being made of clay and natural ingredients it gives a really nice cooling effect. It does not dry up the skin either. There was a visible difference in my skin and glow with first few applications itself. Being natural, I do not have to bother even if I apply it more than required.
Takes care of my pigmentation and gives a glow…
This face pack has become my absolute favorite. I have been using it for a month now and it is absolutely effective. I apply it every alternate day and it keeps my face absolutely healthy and bouncy. The best part is that it doesn't cause any harm to my skin. I would recommend it to any woman who wants to keep her face healthy and pigmentation free.

Ingredients Straight Out Of Nature
Absent: Parabens, Phthalates, SLES, Mineral Oil, Dyes, Fragrances
Present: Coffee, Charcoal, Kaolin Clay, Bentonite clay, Kokum butter, Cucumber extract, Mulberry extract & Papaya extract
Not only these ingredients but, Mamaearth Charcoal, Coffee and Clay Face Mask is also loaded with minerals like magnesium, calcium and potassium to stimulate blood circulation.
It also has the goodness of Aloe Vera which helps in reducing the quantity of melanin in the body.
Charcoal helps in reducing skin issues like acne and pimples. Coffee helps in stimulating the blood flow and removes harmful toxins which removes the blemishes on the face revealing smooth and soft skin.
It improves the skin's elasticity and minimizes the appearance of pores for a youthful and flawless glow.
Know How This Face Mask Is Absolutely Natural, Effective And Pocket Friendly!
1. The product is manufactured and sold by Mama Earth directly - online. This phenomenally reduces the cost of marketing and distribution. Instead of offering big margins and commissions to distributors and retailers, we wish to transfer that cost benefit to our buyers.
2. Mama Earth believes in real testimonials and good word-of-mouth from its users. We don't spend millions on advertisements and hence don't have the burden to charge our users for it. We believe you will surely suggest it to your friends after you use it and that is how we've grown to become such a big brand.
ATTENTION: Due to recent high demand we can no longer guarantee supply. So, place your order now for uninterrupted delivery.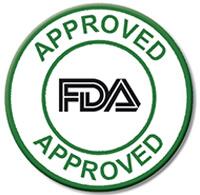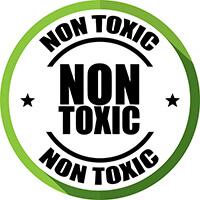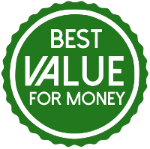 Directions for use
Apply a thick layer on the face and upper part of the neck, avoiding the eye area. Leave on to dry for 10 – 15 minutes. Remove the mask first by gently rubbing in circular motions for an overall exfoliation. Wash any excess with lukewarm water and gently pat dry. Recommended to use twice a week and to follow with your favorite moisturizer.

Our Customers Speak
---
---
x