Get your pack of Mamaearth right now!
Close
Don't Let Your Baby Cry Ever Again Because Of Diaper Rashes. Use This Natural Cream Now!
Buy Now @ Rs. 299/- Only
100% Toxin Free And Dermatologically Tested
Enriched With The Goodness Of Calendula Extracts, Shea & Cocoa Butter
Contains 15% Micro Ionized Zinc Oxide From Germany To Protect Baby Of Rashes From Wetness
What Makes Mamaearth Diaper Rash Cream So Unique?
Mamaearth Diaper Rash Cream is the only diaper rash cream in the market which is 100% natural and Made Safe certified.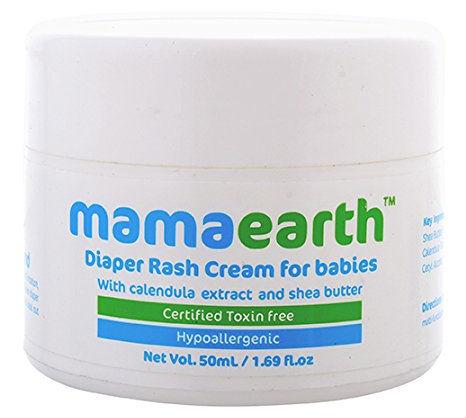 This cream is made of all natural ingredients and causes no harm to your skin. It is toxin free and absolutely effective too. There are other diaper rash creams and oils in the market but none are as natural and effective as this.
Using this cream you will make sure that your child's chaffed skin becomes absolutely smooth and supple. It will give your little one the comfort he deserves and he will not be irritated anymore.
Now, you may ask how to really believe all these claims? The answer is the Made Safe certificate! Mamaearth is the only brand in Asia to be Made Safe certified!
Still don't believe us? Here are some testimonials from mothers like you who have used this cream:
"I use diapers for my baby especially when we have to go out and during the nights. Due to this, my baby developed bad rashes which left her really irritated. I tried a number of creams but nothing really worked. Then, one of my friends suggested Mamaearth Diaper Rash Cream to me. And it worked like magic! I could see visible difference in my baby's skin and he felt much better after a few applications itself."
- Ruchi Verma
---
" My baby has really sensitive skin and diapers do not really go down well with her. But since it's the winter season I have to use diapers as babies tend to wet a lot more. As soon as I started using diapers she had rashes all over her skin. I wanted a cream which would heal her naturally and cause no harm to her sensitive skin. I am glad to have found Mamaearth Diaper Rash Cream"
- Neha Swami
ATTENTION: Due to recent high demand we can no longer guarantee supply. So, place your order now for uninterrupted delivery.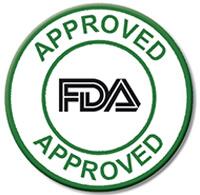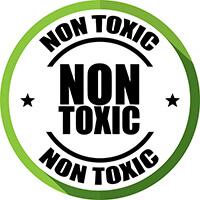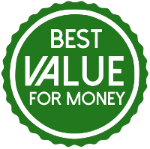 The MadeSafe Certificate
MadeSafe is America's first comprehensive human health-focused certification for nontoxic products. It certifies baby products, personal care products, household products etcetera. Their goal being, the elimination of use of toxic chemicals in the making of these products.
MadeSafe screens ingredients against their exhaustive Toxicant Database of known harmful chemicals. It scientifically examines all ingredients for bioaccumulation, persistence and aquatic toxicity.

All these examinations make sure that your MadeSafe certified Mama Earth products are completely toxin free and safe for use. And not only this, Mama Earth is the only MadeSafe certified brand in the whole of Asia! Yes, you read that right.
100% Safe And Natural Ingredients
Absent: Parabens, Sulfates, Phthalates, PEG, Mineral Oil, Fragrances
Present: Purified Water, Zinc Oxide (15%), Caprylic Capric Triglyceride, Shea Butter, Cocoa Butter, Olive Oil, Rice Bran Oil, Grape Seed Oil, Wheat Germ Oil, Calendula Extracts, Aloevera Extract, Vitamin E
Zinc Oxide: creates a layer on the baby's skin that repels wetness. It's the best substance to use in diaper rash creams because it works so well at repelling moisture. And Mamaearth Diaper Rash Cream contains 15% of this Zinc Oxide which just makes it all the more effective.
Shea Butter: is a well known moisturising agent. It contains antibacterial, anti inflammatory and healing compounds which can heal rashes and give your baby smooth, supple skin.
Aloe Vera: gel is incredibly gentle and bursting with vitamin E – making it a great soother for your baby's dry and itchy skin.
Calendula Extract: is gentle and hydrating, so it's great for dry and sensitive skin. It helps soothe dry, and occasional red patches on the baby's skin.
Olive Oil: creates a barrier between the baby's skin and the urine or feces, which prevents the chances of diaper rash.
Value For Money
Non-toxic Guaranteed
Directions For Use
Apply liberally to affected skin. Use as often as necessary. Enjoy the multi-functional benefits! Always test any skin product on your baby's skin by doing a patch test on the forearm for any allergies before using it.
x