Want to keep your baby 100% safe?
Close
What Makes Mamaearth Natural Insect Repellent So Unique?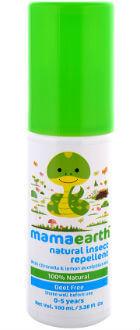 Mamaearth Insect Repellent is the only baby repellent in the market which is 100% natural and Made Safe certified.
This repellent is made of all natural ingredients and causes no harm to your baby's delicate skin. It is toxin free and absolutely effective too. There are other baby repellents available in the market but none are as natural and effective as this.
Using this repellent will make sure you no longer worry if your kid is outdoors. Just spraying this repellent will protect him from any bugs, insects or mosquitoes and keep them absolutely safe and healthy.
Now, you may ask how to really believe all these claims? The answer is the Made Safe certificate! Mamaearth is the only brand in Asia to be Made Safe certified!
Why Is MadeSafe So Important?
MadeSafe is America's first comprehensive human health-focused certification for nontoxic products, from baby to personal care to household and beyond. Their goal is to change the way products are made, to ultimately eliminate the use of toxic chemicals altogether.
MadeSafe screens ingredients against their exhaustive Toxicant Database of known harmful chemicals, which is made up of thousands of chemicals found on scientifically authoritative lists from organizations and agencies around the world.
All these examinations make sure that your MadeSafe certified Mama Earth products are completely toxin free and safe for use. And not only this, Mama Earth is the only MadeSafe certified brand in the whole of Asia! Yes, you read that right.

"I Really Did Not Believe That A Repellent Like This Would Actually Be Effective But I Saw A Difference In Mosquito Bites Within A Few Days"
Bought it because it was natural...
I ordered Mamaearth Repellent as it was natural and I did not have to worry about it causing any harm to my children's gentle skin unlike any other mosquito repellent. Being a mother of two it gets really hard to manage things and I was really tired of the amount of mosquito bites that my babies had.
Was easy and fuss free for everyday usage…
Being in a spray format it is absolutely easy to use and has a soft fragrance that does not disturb the babies. I spray it on my babies whenever they are stepping out of the house and even inside. I started noticing a difference within days itself.
I no longer worry even if he is out for hours together…
This spray has become my absolute favorite. I have been using it for a month now and it is absolutely effective. It not only keeps mosquitoes at bay but also any other insects or bugs giving my babies full protection. Being natural it doesn't even harm my babies and is an absolute win-win. I would suggest it to any mother who wants to keep their child safe from insects and the diseases that they bring along with them.
Ingredients Straight From The Nature's Lap
Absent: DEET, parabens, sulfates, phthalates, mineral oil, petroleum, synthetic fragrances or dyes.
Present: 100% Natural, Citronella Oil, lemongrass oil.
Citronella oil is a natural insect repellent, especially for mosquitoes. It is the best substitute to chemicals like DEET which can harm your baby's gentle skin.
With its pleasing aroma and overall effectiveness, lemongrass oil has become one of the most popular of all natural insect repellents. Lemongrass oil, which is closely related to citronella, repels a greater variety of pests than most natural oils.
Know How This Repellent Is Absolutely Natural, Effective And Pocket Friendly!
1. The product is manufactured and sold by Mama Earth directly - online. This phenomenally reduces the cost of marketing and distribution. Instead of offering big margins and commissions to distributors and retailers, we wish to transfer that cost benefit to our buyers.
2. Mama Earth believes in real testimonials and good word-of-mouth from its users. We don't spend millions on advertisements and hence don't have the burden to charge our users for it. We believe you will surely suggest it to your friends after you use it and that is how we've grown to become such a big brand.
ATTENTION: Due to recent high demand we can no longer guarantee supply. So, place your order now for uninterrupted delivery.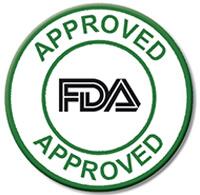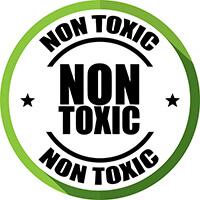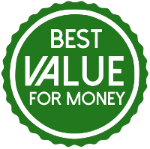 Directions For Use
Testimonials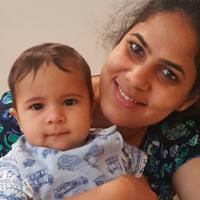 "Whenever I used to take my baby out for evening strolls the result used to be mosquito bite bumps all over her skin. She has really sensitive skin and just using a lotion or anything else was not effective or did not suit her. But, since I started using the Mamaearth Repellent it has been a really big relief. The bites have significantly reduced and my baby enjoys her strolls much better now!"
- Jaspreet Kaur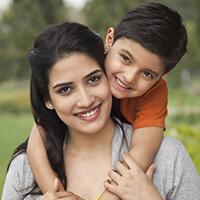 "My 3 year old insists on staying out for play. But, the only issue I had were the mosquitoes and bugs. After I brought the Mamaearth Repellent life has been much easier and I am really tension free whenever my kid goes out to play. The repellent is in the spray form so it hardly takes any time for application and then keeps my kid protected for long. I absolutely recommend it to other mothers"
- Paakhi Agarwal
x