Get your pack of Mamaearth right now!
Close
What Makes Mamaearth Stretch Marks Cream So Unique?
Mamaearth Stretch Marks Cream is the only stretch marks cream in the market which is 100% natural and Made Safe certified.
This cream is made of all natural ingredients and causes no harm to your skin. It is toxin free and absolutely effective too. There are other stretch mark creams and oils in the market but none are as natural and effective as this.
Using this cream you will be sure to get rid of your stretch marks and flaunt your smooth and supple skin effortlessly.
Now, you may ask how to really believe all these claims? The answer is the Made Safe certificate! Mamaearth is the only brand in Asia to be Made Safe certified!
Still don't believe us? Here are some testimonials from mothers like you who have used this cream:
---
ATTENTION: Due to recent high demand we can no longer guarantee supply. So, place your order now for uninterrupted delivery.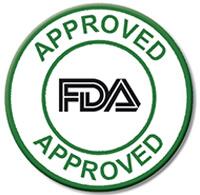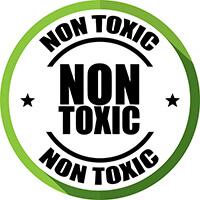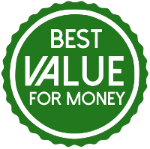 Why Is MadeSafe So Important?
MadeSafe is America's first comprehensive human health-focused certification for nontoxic products, from baby to personal care to household and beyond. Their goal is to change the way products are made, to ultimately eliminate the use of toxic chemicals altogether.
MadeSafe screens ingredients against their exhaustive Toxicant Database of known harmful chemicals, which is made up of thousands of chemicals found on scientifically authoritative lists from organizations and agencies around the world.
All these examinations make sure that your MadeSafe certified Mama Earth products are completely toxin free and safe for use. And not only this, Mama Earth is the only MadeSafe certified brand in the whole of Asia! Yes, you read that right.

100% Organic and natural ingredients
Absent: Parabens, Phthalates, SLES or mineral oil
Present: Shea, cocoa, jojoba, olive oil, milk protein
Mamaearth stretch marks cream is enriched with the goodness of ingredients like Shea butter, Cocoa butter, jojoba oil, Vitamin E and Vitamin B5.
This richly blended butter gently and safely moisturizes and nourishes your stretching skin.
Cocoa, shea and jojoba butter help in the conditioning of your growing belly. All these ingredients catalyze collagen production and maintain skin elasticity, keeping it itch-free, smooth and extra supple.
Most of the products which solve the issue of stretch marks contain Parabens, Phthalates, SLES or mineral oil which are used to preserve the products but are really harmful for the body. Mamaearth stretch marks cream is free from all these toxic ingredients and absolutely safe for use.
The presence of naturally derived ingredients makes sure that the product does not irritate the skin and helps keep your skin smooth and supple throughout pregnancy and even after the baby arrives.
Value For Money
Directions for use
All you have to do is to regularly apply the cream to your belly, breasts or any other area with stretched skin and the cream shall work its way to giving you smooth supple skin.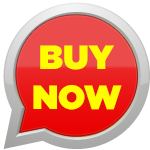 x