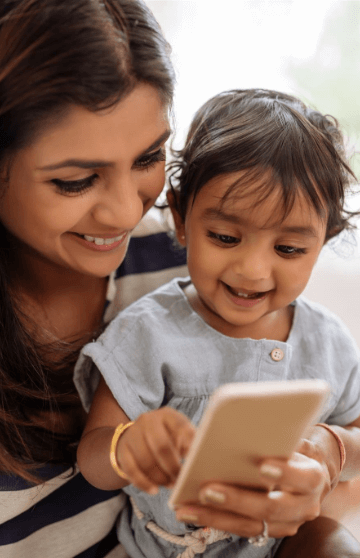 Mom Junction, India's biggest parenting community, connects you with 12 million+ young moms in India and helps you leverage our platform to engage in direct and more meaningful conversation with our readers.
Who We Are
Mom Junction is India's largest parenting website with a readership of more than 24 million millennial moms' per month and a thriving community of 3 million mommy readers on Facebook. By delivering inspiring, research-driven and informative multi-platform content for young, digitally-aware mothers, we have been able to consistently grow at a phenomenal rate of 100% YoY with more than 60% market share (source:SimilarWeb Feb, 2018). We also hold pole positions in multiple markets like the UK, USA, Australia, Canada & South Africa.
What We Do
Our core focus is on delivering easily digestible and educative content for new-age mothers on-the-go. Mom Junction's network of expert authors, mommy bloggers, nutritionists, obstetricians and pediatricians actively collaborate with technologists and digital media specialists to deliver the best parenting advice that mothers and mothers-to-be can get online.
What this means to a marketer, agency or a brand is that you would get ready, actionable data that can be leveraged to deliver very specific campaign goals. And by data we mean the largest tranche of online data, behavioural trends and preferences of mothers and expectant mothers in the 20-35 YO cohort in India.
Audience - Social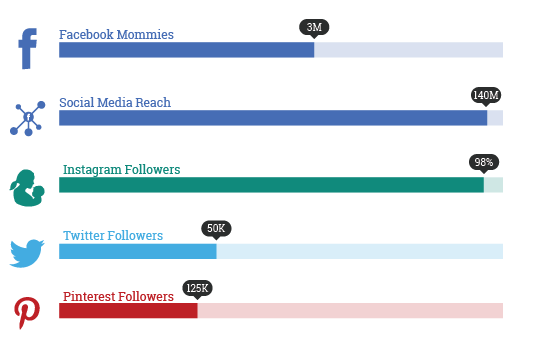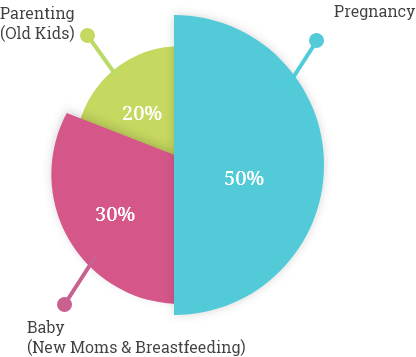 Why Mom Junction
Accountability. We are serious and sincere about working with brands and people who are in pursuit of real, actionable results. We believe in accountability and delivery. Success metrics that are real and usable for the brands that collaborate with us.
Vanity metrics like "x" number of articles published, or "y" number of likes on social media are a passe. We wish to deliver value to the brands that associate with us, as well as the readers who believe in us. And all this put together means that you, as a brand or an agency will get accountable advertising, actionable metrics and qualified data to achieve your campaign goals in real time.
MJ Influencer Network
MJ Mommy Community lets you connect with popular bloggers to promote your brand and products to the widest possible audience in India. With the right messaging and by leveraging our ever-growing community of bloggers, you can get effective results that are far more efficient than regular marketing campaigns. Write to us to know how!"
Know More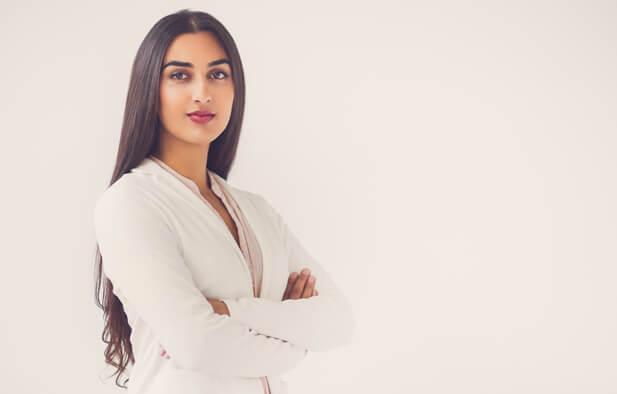 Advertise With Us
Connect with us to reach a large and relevant audience to promote your brand. Start meaningful conversations, gain powerful results now.
For Advertising Enquiries Contact:
Natasha Garyali,
VP, Sales & Marketing, IncNut Digital
Email: natasha@incnut.com
Mobile: 9871095552
*Momjunction is a part of Incnut Digital Pvt. Ltd., a global media and technology company. We also own India's largest beauty and wellness website
Stylecraze.com
and the wedding portal,
The BridalBox.com