The 10th birthday is certainly a milestone in every child and their parent's life, calling for a grand celebration. Be it movies, marathons, or party games, there are different ways to celebrate this special day by understanding your child's interests.
So, to throw a grand party, start by talking to your child and understand what excites them and how they want to celebrate their special day. While you will get several ideas by talking to them, the best way to celebrate them would be to blend their ideas with some popular and fun ideas that we are bringing to you.
Let's take a look at some incredible ten-year-old birthday party ideas for the special souls.
Ten-Year-Old Girls Birthday Party Ideas
Give your little princess the best birthday of her life with these amazing party ideas. Scroll down and take your pick.
Slumber party: Give your girl the quality time they deserve with their friends. Give their 10th birthday partyyour fresh take by inviting their friends over in pajamas for a relaxed yet fun party.
Fashion parade: Who doesn't want to dress up and show up at a themed party? The best venue for this would be a restaurant, where your princess would turn up like a complete diva.
Pink party: One of the most amazing ten-year-old girl birthday ideas would be a pink-themed party. From cupcakes to juices to decorations, everything would just ooze the color pink.
Mermaid birthday party: Need a last-minute birthday party idea? Well, this theme would work wonders for you. All you would need for it are some arts and craft supplies and DIYs readily available on the internet. All in all, a fun party within budget.
Spa party: If budget is not a constraint and you want to go all out for your birthday girl's 10th one, then this certainly can be your pick. Take your girl and her friends out to a swanky spa followed by a fancy lunch or dinner at their favorite restaurant.
Ten-Year-Old Boys Birthday Party Ideas
Present your birthday boy and his friends with some amazing memories that they will cherish for the rest of their lives.
Paintball party: This can be one of the best ten-year-old boy birthday party ideas. For this, choose a place where they provide low-impact paintballing for the little ones.
Bowling party: Take the boys to bowling lanes and let their skills do the talking.
Nerf party: While it can be organized outside, if you have time and space and are looking for a low-budget choice, then a great nerf party can be held at your home as well.
Laser party. Popular among boys, with minimum effort and maximum fun, this is one of the best options for a ten-year-old's birthday party.
Water-fight party: If you have an open space or a garden area, then nothing can beat this one – a water-fight party accompanied by a barbecue.
10th Birthday Party Themes
Check out these themes for birthday party ideas for ten-year-olds and take your pick.
Superhero theme: For a memorable 10th birthday party, choose their favorite superhero as the theme and see them elated like never before.
Fairytale theme: Apt for a birthday girl or boy, a fairytale theme would comprise royal outfits, bright as well as pastel-colored decor, and a lot of magic.
Candyland theme: Kids love candies, even more when their birthday is designed around it.
Carnival theme. With customized photo booths, amazing food stalls, and all the props, this can be the perfect party for your ten-year-old.
Art theme. If your birthday boy or birthday girl has a thing for art and craft, then this can be a perfect choice. In fact, you can use their help in planning this.
Gaming theme. One of the best birthday ideas for ten-year-olds, their favorite gaming theme won't just excite them beyond limits, but would also make a memorable experience of a lifetime.
Willy Wonka theme: Does your kid love Charlie And The Chocolate Factory? Then why not give them a chance to experience it with this theme?
Halloween theme: Plan the Halloween-themed party if your child's birthday falls around the Halloween season. After all, who doesn't like some tricking and treating?!
10th Birthday Decoration Ideas
Ten-year-old birthday party ideas can only be pulled off with the right decoration, and to get started, understand the theme of your kid's birthday party and plan accordingly.
If you plan to spend it outdoors, a classic birthday decoration with foil balloons of the number '10,' along with blue or pink balloons and cakes, foil fringe, and tassel garlands would do the trick for you.
If celebrations are indoors, plan the decorations as per the theme decided for the birthday. Always remember, a themed partyis nothing without the right decorations. If need be, seek a professional's help.
Indoor Birthday Party Games For Ten-Year-Olds
From dancing games to board games, we present to you an array of popular games and fun activities to choose from to turn the ten-year-old's birthday party into a memorable experience.
Ludo: This classic game would never go out of trend for adults and kids alike. Add this to your kid's 10th birthday party and see all the fun unfold.
Scavenger hunt: All you have to do is make the entire party space their playground with hidden clues and surprises for all.
The floor is lava: Undeniably one of the most popular and fun party games for kids, you will need a lot of cushions for this one.
Candy Olympics: The one who eats the most will be the winner. Isn't it going to be their favorite game?
Slime making: This idea for your child's 10thbirthday party would need supplies in abundance. So, plan in advance.
Invitation Ideas For 10th Birthday Party
Kick off the thrill and fun a step ahead with some of these fabulous invitation ideas.
Birthday girl/boy's photo: For the 10thbirthday party invitations, opt for a simple invitation card with all the details, including date, day, time, and venue, along with a cute picture of your child.
Playing around with doodles: If you like to keep it simple, then choose a solid background with doodles of all things your kid likes and the details of the fun party.
Cartoons: Their 10th birthday party must be special, and it begins with the party So why don't you plan it with their favorite cartoon characters?
Theme-cased invite. If the party theme has already been decided, a theme-based invite would be a great idea.
Playing With 10:Since it's their 10th birthday party, highlight the number by making it the center of attraction of the card and putting out the details inside the '0' (zero).
10th Birthday Party Food For Kids
A special day calls for special food as well. So, here's a list of party food ideas for the 10th birthday party. You can either prepare the menu with the help of the internet or simply order them for the special day.
Smiley sandwiches: Readymade smilies are easily available in the market, and kids love eating them as well. Consider them a staple party food.
Popcorns: From plain salted popcorns to caramel ones, the easily cooked and mess-free popcorns are everyone's favorite,
Mini Pizzas: Make it on your own with a lot of cheese and veggies, using bread as the base, or get it custom-made from your nearest pizza corner.
Fruit salad: Seasonal fruits are a big yes during birthday parties and what adds even more to their taste are delicious dips and sauces.
Cheese-garlic flatbreads: One of the best party food ideas, this must be added at every party, since kids and adults love them alike!
While some 10thbirthday party ideas are budget-friendly, others might burn a hole in your pocket. So, the idea should be to take a pick wisely. Also, when you host a party, do not forget to keep some goodie bags planned in advance. You wouldn't want your guests to leave empty-handed.
Keep these small details in mind for your birthday girl or boy's 10th birthday party, and you are good to go!
The following two tabs change content below.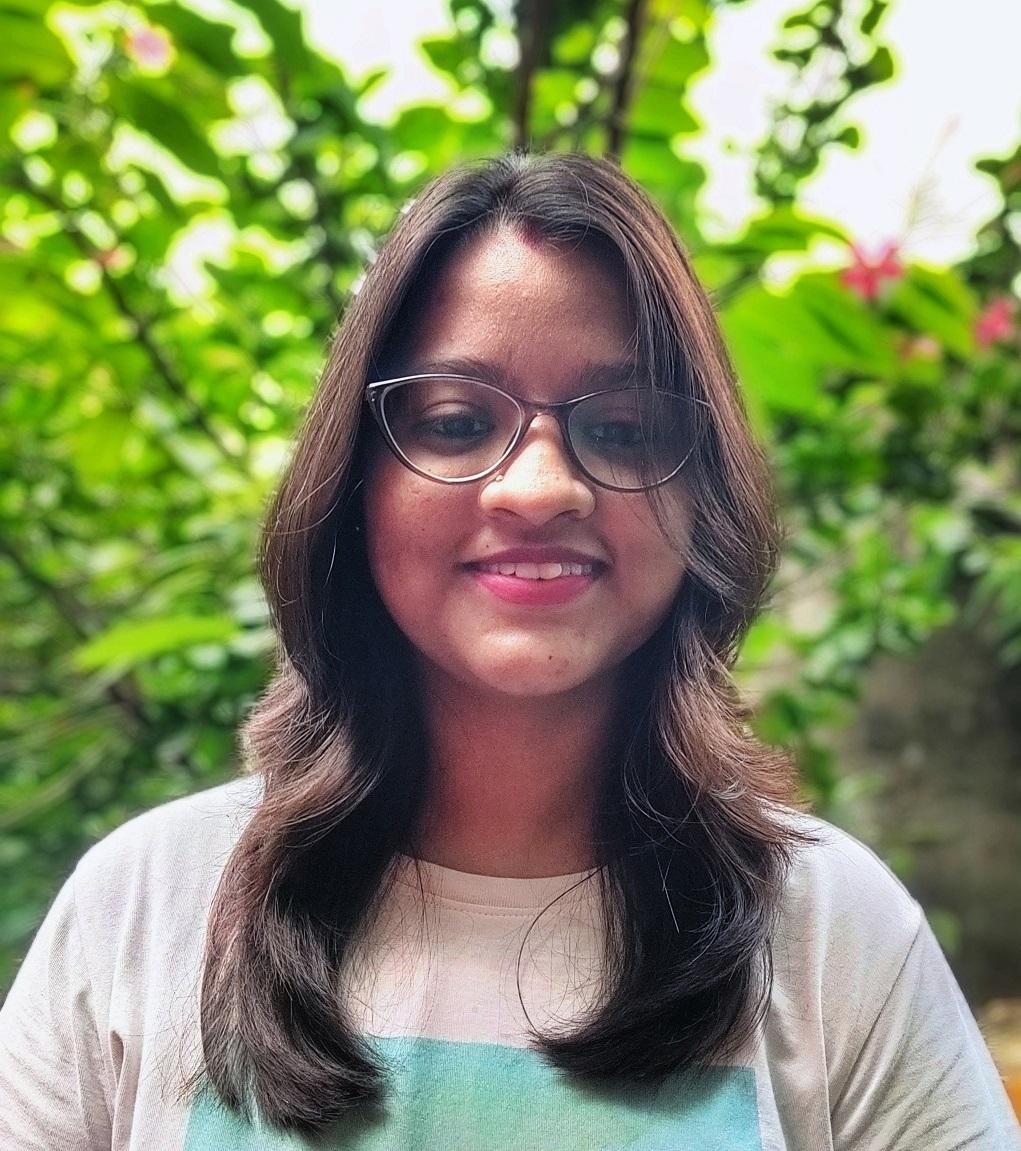 Shikha Thakur
Shikha is a writer-turned-associate editor at MomJunction. Her core interest lies in writing articles that guide couples through their courtship to marriage and parenthood. She also specializes in baby names. Being a postgraduate in Human Resources, she likes understanding people and their relationships. This reflects in her relationship articles, where she deals with both the rosy and the grey side...
more