You are now five weeks pregnant and at the beginning of the second month of your pregnancy.
Did you know that this is when your baby's tiny heart starts forming? The second month is also when most women get to know they are pregnant. Curious to know what else happens in this week of pregnancy?
Read this MomJunction post to know more about the development of your baby at five weeks, the symptoms you may experience, and tips that you need to remember at this stage.
Baby Development
At five weeks gestation, the little one starts to develop quite rapidly. This also marks the embryonic period as the major structures begin to form.
Size: Your baby is just the size of a grain that is less than 1/4th of an inch, at five weeks of pregnancy. It is tiny but visible and looks like a tadpole (1).
Heart:

The heart  is the first functional fetal organ to develop and starts to beat and pump blood at around day 21 or 22 after fertilization. It doesn't mean that your doctor should detect the heart beat at this time. For detection of heart beat by normal obstetric sonography, you have to wait for a few more weeks.
Brain: The neural tube starts to form. Later, it forms the spinal cord, brain, and other major nerves.
The liver produces blood cells; blood cell formation takes place for the first time
Even the kidneys are formed by the fifth week of pregnancy
Tiny and webbed fingers are formed
The face has a reptilian appearance
Eyes and limbs also start forming by this stage
The placenta is formed to provide nourishment to the baby
Gastrointestinal tract and the blood vessels develop
In the next section, we list the signs and symptoms you may experience during the fifth week of pregnancy.
[ Read: 6th Week Pregnancy ]
Symptoms At Five Weeks Pregnancy
This is the week when the pregnancy hormones are at peak, and your pregnancy can be confirmed. At five weeks pregnant, your body starts to show the early pregnancy symptoms (4) (5).
Fatigue: During the fifth week of pregnancy, you may feel exhausted because your body produces high levels of progesterone that is necessary to maintain the pregnancy. Also, your body works extra to produce more blood for the baby and hence becomes tired easily.
Nausea and vomiting: Also known as morning sickness, this symptom shows soon after conception. It may last until the end of the first or second stage of pregnancy for some women, while a few may experience it throughout the nine months.
Headache and mood swings: Hormonal fluctuations in the body could be responsible for headaches during the early weeks after conception. Some women may also experience mood swings during the fifth week of pregnancy and later.
Light bleeding or spotting: This is implantation bleeding, which occurs after the embryo attaches to the uterus. Some women experience this, while some do not. You need not worry as it doesn't last long.

 

But always check with your doctor.
Tender breasts: Some women might experience tender and swollen breasts with a tingling sensation.
Others: Frequent urination, food cravings, food aversions, heartburn, and indigestion could be other symptoms that some women might experience as they reach the fifth week of their pregnancy.
Whether you're a first-time mom or have had children before, some of these physical changes can be overwhelming. If these changes are bothering you, read on for tips on how to manage the changes that occur at this time.
Your Checklist At Five Weeks Pregnancy
The initial phase of pregnancy can be a vulnerable one and would require you to take care of yourself and the little one in your belly. Here are a few tips you can follow to stay healthy.
Visit the doctor: This might be your first appointment with the doctor after the pregnancy is confirmed. Your blood pressure and weight will be checked. The doctor might ask you several questions such as the date of your last menstrual period, previous pregnancies, and allergies to medicines or anything else.
They may suggest a specific diet and supplements, plus any medications if necessary, based on the information you share. So be open with your doctor during the initial check-up.
Eat healthy foods and stay hydrated: It is essential to follow a well-balanced diet that includes vegetables, fruits, nuts, dairy products, and grains. Also, make sure that you are drinking enough water.
Limit caffeine and avoid junk food: Limit intake of coffee, fried and sugary food and stop consumption of alcohol and smoking altogether as that can adversely impact the pregnancy.
Take prenatal vitamins: If you have been taking prenatal vitamins before pregnancy, you may continue them. However, consult the doctor as they may change the medications or the dosage if necessary.
Take rest: As you tend to get tired quite easily now, take rest whenever possible. Also, don't exhaust yourself by doing strenuous activities during this time of your pregnancy.
[ Read: 7th Week Pregnancy ]
The fifth week of pregnancy is a vulnerable time, so you need to take good care of yourself. Besides following the tips mentioned above, try to be in a positive environment surrounded by your loved ones. This will help you to stay happy, which is good for pregnancy and your baby.
Do you have any fifth-week pregnancy experiences to share? Do let us know in the comment section below.
References:
MomJunction's articles are written after analyzing the research works of expert authors and institutions. Our references consist of resources established by authorities in their respective fields. You can learn more about the authenticity of the information we present in our
editorial policy
.
Recommended Articles:
The following two tabs change content below.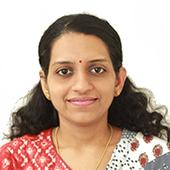 shreeja pillai
Shreeja holds a postgraduate degree in Chemistry and diploma in Drug Regulatory Affairs. Before joining MomJunction, she worked as a research analyst with a leading multinational pharmaceutical company. Her interest in the field of medical research has developed her passion for writing research-based articles. As a writer, she aims at providing informative articles on health and pharma, especially related to...
more