In the 8th month of your pregnancy, your body undergoes some more changes as it prepares to deliver your baby soon. Hence, you may experience frequent bouts of fatigue and get tired easily. To cope with these physical and hormonal changes, ensure you follow a nutritious 8th-month pregnancy diet.
Read this article to learn more about the physical changes you can expect in the 8th month, what foods you should include in your diet, and what you should avoid at this time. In addition, this post offers information on the food items that will help you get the necessary nutrients, such as vitamins, minerals, and fiber, from the food you consume.
Changes In The 8th Month
As you enter the 8th month of your pregnancy, your uterus gets enlarged and creates a lot of pressure on your stomach. This results in some of the common discomforts you may face during this stage, such as refluxes and heartburns. Eating small meals throughout the day, eating without rushing and not gaining too much weight can help in decreasing these symptoms (1). A healthy diet and lifestyle is important during this stage to prevent body aches and pains as well as fatigue. It will also help you immensely in giving birth to a strong and healthy baby.
What Foods Should You Include In Your 8 Month Pregnancy Diet?
During the third trimester of your pregnancy, you gain the maximum amount of weight and your body gets heavier. This is exactly why you should eat a healthy diet and combine it with light exercise, such as walking. Here are some foods that you can include in your 8th month of pregnancy diet.
1. Foods rich in vitamins and minerals
During the last months of your pregnancy, it is important for you to eat foods that are rich in iron and calcium. Blood loss is a part of delivery and you need to make sure that you include enough iron in your diet (2). Calcium will keep your and baby's bones strong so include that too. You should have:
Green leafy vegetables
Nuts
Apricots
Dried fruit and dates
Lean meat
Fish
Dairy products
Fruit such as bananas and pomegranate
2. Foods rich in carbohydrates, proteins, and fats
Put a "Do not eat" chart on your fridge. That way it will be easier for you to know what you require to eat at which time of the day.
For protein
Beans
Lean meat
Egg whites
Tofu
Fish
Chicken breast
Milk
Yogurt
Soy milk
For carbohydrates
Potatoes
Whole grains
Cereals
Sweet potatoes
Legumes
Nuts
Berries
Watermelons
For fats
3. Foods rich in fiber
High-fiber foods are important during this stage of your pregnancy. These foods have a high nutritive value. They also contain the right amount of fiber that you need in the last months of your pregnancy. You should have:
Corn
White beans
Black beans
Avocados
Whole wheat pastas
Brown rice
Whole wheat breads
Cauliflowers
Broccoli
Leafy green vegetables
Celery
What Foods To Avoid During The 8th Month Of Your Pregnancy?
During this stage of your pregnancy, there are certain foods that you should avoid to prevent excess weight gain and the discomfort of some of the symptoms that you go through. Eating nutritious foods is always important throughout your pregnancy to benefit you and your child. Here are some of the foods that you should omit from your daily diet during 8th month of pregnancy (3):
1. Coffee
As your due date approaches, you will find yourself constipated which can be really uncomfortable. One way to reduce this symptom is to significantly lower your daily intake of this beverage. You should also lower you intake of caffeinated beverages such as aerated soft drinks, etc.
2. Unpasteurized milk
You should avoid unpasteurized goat, cow and sheep milk. Goat's milk is very risky during pregnancy as it comes with a high risk of toxoplasmosis.
3. Shark, marlin, and swordfish
These types of fish have high levels of methylmercury which can be detrimental to your unborn baby's nervous system. If you are going to eat fish, pick the ones that are not too fatty and provide you and your baby the required nutrition.
4. Soft cheese
Cheese that have been ripened with mould, such as Brie, as well as cheese that has blue veins, such as Danish Blue, can often contain listeria which is why they should be avoided during pregnancy. If you have a craving for cheese, opt for hard ones like cheddar.
5. Pate
It is best to avoid pates of all types. They could contain listeria which causes listeriosis. Although listeriosis causes symptoms that are flu-like in mothers, they can be fatal for unborn babies. It can cause still-birth, miscarriage and serious illnesses when a baby is born.
6. Raw or undercooked eggs
Eggs that have been lightly cooked or raw should be avoided during pregnancy. There is a high risk of them containing salmonella bacteria which is known to cause food poisoning.
7. Raw shellfish
You should avoid raw shellfish as well as raw fish dishes such as sushi during pregnancy. This is due to the high risk of food poisoning that these foods can cause.
8. Liver and cured meats
It is best to avoid liver during this stage of your pregnancy. In fact, experts say that you should avoid liver throughout your pregnancy. Cured meats like salami and ham should also be avoided as they increase the risk of toxoplasmosis and listeriosis.
9. Alcohol and tobacco
These should be avoided for reasons well-known to us all. Their consumption can delay the growth of the baby, cause various structural abnormalities, and lead to pregnancy complications such as preeclampsia and preterm pain. Moreover, the baby could also be born with health complications.
Frequently Asked Questions
1. Which fruit gives color to the baby during pregnancy?
Certain fruits, such as jackfruits and pomelo, are often avoided during pregnancy since it is believed they may affect a baby's complexion. However, it is not proven through research and hence cannot be confirmed (4).
2. What foods make labor easier?
Foods such as dates and raspberry leaf tea may induce and ease labor by helping dilate the cervix and toning the womb, respectively. However, you must first consult your Ob/Gyn to check their efficacy and safety to prevent complications (5).
Ensure to include safe and healthy foods in your 8th-month pregnancy diet and consume the right quantity and quality of food as it will directly impact your fetus. It would be best to eat a diet with a good balance of healthy fats, protein, carbs, fiber, and vitamins to facilitate proper fetal development. In addition, during the 8th month, it is ideal to avoid spicy foods, caffeine, alcohol, and undercooked eggs or meat, as these foods might cause heartburn and increase the risk of complications during pregnancy. Hence, be mindful in picking the healthiest nutritious foods to keep yourself and the baby healthy and safe.
References:
MomJunction's articles are written after analyzing the research works of expert authors and institutions. Our references consist of resources established by authorities in their respective fields. You can learn more about the authenticity of the information we present in our
editorial policy
.
The following two tabs change content below.

Jessica Albert is a passionate writer who seeks to connect with her readers through wit and charm. Her work aims to invoke curiosity and keep the readers engaged through and through. She has prior experience working with magazines and e-commerce establishments as a content marketer and editor. Being a mother herself, she puts all her knowledge into creating content about...
more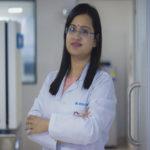 Dr. Neha Singh
(MS OB/GYN)
Dr Neha Singh has over eight years of experience as a gynaecologist and more than four years experience as an IVF specialist and endoscopic surgeon. She won an award for her paper on 'Maternal & Child Health' in UPCOG 2016. She is a senior consultant and clinical head at NOVA IVF, Gorakhpur, India. She is also an assistant global coordinator...
more