Medical abortion or the abortion pill is a safe method of terminating pregnancy at early stages with medicines and without the need for any surgical procedure. The abortion pill is a regimen consisting of two medications, namely mifepristone followed by misoprostol (1). It should not be confused with an emergency contraceptive pill or "morning-after" pill, which is a method of preventing pregnancy and not aborting an already conceived fetus.
This post tells you about the abortion pill, its constituents, how to take it, and points to remember about its use. 
When To Take The Abortion Pill?
The two-component medication for abortion is recommended only to terminate early pregnancy. It may be taken within 70 days from the first day of the last menstrual cycle as per the FDA guidelines (2) (3). 
How Does The Abortion Pill Work?
The two pills act one after the other. First, mifepristone is taken to block the natural progesterone hormone in the body, causing the inner lining of the uterus to break off easily. This progesterone is the same hormone that is necessary for the pregnancy to progress. Next, misoprostol (taken immediately after or within 48 hours) softens the cervix and induces contractions in the uterus that causes its emptying in the form of a cramp-like period with bleeding and the passing of clots (1).
FDA recommends a dose of 200mg mifepristone by mouth and 800mcg misoprostol taken buccally (in the cheek pouch) after 24 to 48 hours. The medications may be administered by vaginal or sublingual (beneath the tongue) routes as well, depending on your stage of pregnancy and the doctor's recommendations (3) (4).
Are Abortion Pills Effective?
Abortion pills are effective and safe within 70 days of gestation. However, the effectiveness has been reported to decrease with the duration of pregnancy.
A 95-98% efficacy has been found up to 49 days after one's last menstrual period, with the risk of pregnancy at less than 1%.
An 87-98% efficacy has been found up to 63 days after one's last menstrual period, with an increased risk of pregnancy at up to 4.3% (5). 
What Makes Some Women Choose The Abortion Pill?
The abortion pill provides an option for women to undergo most of the process in the comfort of their home with the guidance of a doctor through periodic consultations. Other factors that make it a method of choice are:
The abortion pill method can be carried out as soon as an unwanted pregnancy is discovered.
Medical abortion is preferred in early pregnancy as it is safe, effective, and non-invasive, that is, it does not require hospitalization, anesthesia, or any surgical procedure.
It involves lesser cost compared to surgical abortion (1). 
What To Do After Taking The Pill?
According to the WHO, a visit to the doctor's clinic is not a must immediately after the procedure, but a follow-up consultation may be done after the 7th or 14th day. However, if any complication arises, one should seek medical help right away.
In case symptoms of ongoing pregnancy exist or the bleeding has been scant, a clinical evaluation is required for ruling out any possibilities of failure of the procedure. The doctor may consider performing a pelvic examination or an ultrasound scan. In cases where persisting pregnancy is demonstrated, a second dose of misoprostol may be given to complete the abortion, or a vacuum aspiration (a method of applying gentle suction force using a machine) may be offered to clean out the uterine contents (4). 
What Are The Side Effects And Possible Remedies?
As with all other medicines, the abortion pill is not free from side effects. Though the side effects vary from person to person, the maximally reported ones include (4) (6):
Heavy bleeding
Stomach ache
Diarrhea
Fever
Chills
Headache
Some less commonly reported side effects may be tenderness of breasts with leaky discharge, back pain, pelvic pain, dizziness, and weakness.
Certain measures to be taken during this time are as follows.
Painkillers, such as Ibuprofen, coupled with a heating pad and loperamide for diarrhea may be used to manage the side effects.
A stock of maxi pads for the bleeding comes in handy.
The initial heavy bleeding passes once the uterus clears up, taking about three to four hours. It is normal for light bleeding and spotting to continue until the next menstrual cycle (usually four to six weeks). One may resume normal activities in a day or two, but strenuous work or heavy exercising is not recommended for the next few days. 
When Is The Abortion Pill Not Recommended?
The abortion pill may not be recommended for some women under certain circumstances or due to underlying medical conditions (7).
One is not willing to undergo a surgical abortion if the abortion pill fails or access to emergency hospitalization is not available.
One is already using some corticosteroid-containing medications or anti-clotting therapy on a long-term basis.
An ectopic pregnancy (implantation outside the uterus), abnormal placental development (molar pregnancy), or a mass has been detected in the ovaries.
There are existing heart, kidney, or liver problems, genetic disorders, adrenal gland disorders, or bleeding disorders.
You have an intrauterine device (IUD). You will have to get the IUD removed before initiating abortion through the abortion pill. 
Possible Risks And Complications
The procedure is not generally related to any serious complications. Nevertheless, the following complications may arise in some cases (4).
Prolonged heavy bleeding that soaks two maxi pads per hour for two consecutive hours
Prolonged passage of large lemon-sized clots
Fever and chills lasting more than 24 hours
Appearance of allergic reactions such as swelling of lips or face
General feeling of being unwell post 24 hours of taking misoprostol
Seek a doctor's advice if you notice any complications. Additionally, if the medical attempt fails, surgical abortion should be performed as progressing with pregnancy after failed abortion pill course may increase the risk of birth defects. 
How To Get The Abortion Pill?
The FDA advises against procuring mifepristone and misoprostol without prescription for self-medication. You must consult a registered medical practitioner before undergoing the procedure and take a prescription. Avoid purchasing the pills online since there may be a risk of them being counterfeit or adulterated. Purchase the medication from a trusted pharmacy.
In some situations, you may consult a doctor through the telephone or video call. In such cases, you may ask the doctor about reputed pharmaceutical websites from where you may purchase the drugs (8). 
Points To Remember About Abortion Pill
Here are some vital points to remember about the abortion pill and its usage.
Each person responds to abortion differently, both physically as well as mentally. As pain perceptions may vary, so can the emotional response. It is possible to have feelings of anger, regret, guilt, anxiety, depression, and sleeplessness, for which it is always helpful to reach out to healthcare providers and support teams (6)(11).
The medications may pass in the breast milk but do not usually attain concentrations that might harm the baby. However, you may consult a doctor before resuming breastfeeding after abortion (6)
You may preferably resume sexual activities a week after the course or when the body seems to have recovered. Remember to observe effective contraceptive measures since the abortion pill is not a contraceptive (11).
Medical abortions are safe and effective, especially when you decide early. It does not alter your ability to have children in the future unless there is any serious complication, which is quite rare. However, you should always consult your doctor before and after the abortion procedure. Always get a prescription for the abortion pill to have it safely within the right dosage limits.

References:
MomJunction's articles are written after analyzing the research works of expert authors and institutions. Our references consist of resources established by authorities in their respective fields. You can learn more about the authenticity of the information we present in our
editorial policy
.
The following two tabs change content below.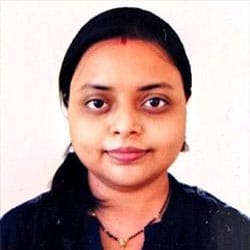 Dr. Joyani Das
Dr. Joyani Das is a PhD in Pharmacology with over two years of experience in academics. Previously, she worked as an associate professor, faculty of Pharmacology. With her research background in preclinical studies and a zeal for scientific writing, she joined MomJunction as a health writer. Her research work was published in international journals and publications, such as Elsevier, Current...
more