Is It Safe To Take Acetaminophen In Pregnancy?
Acetaminophen is an over-the-counter (OTC) analgesic and antipyretic drug commonly used during pregnancy. According to an article published in the American Journal of Obstetrics & Gynecology, 40 to 60 percent of pregnant women use acetaminophen at some point during pregnancy to alleviate fever and mild pains, such as headaches (1).
However, since the drug may have side effects, expectant mothers would want to know if it is safe to take acetaminophen in pregnancy. Keep reading to know about the safety of acetaminophen during pregnancy, its right dosage for pregnant women, and the side effects it might cause to the mother and her unborn baby.
What Is Acetaminophen?
Acetaminophen, commonly known as paracetamol, is an OTC medicine sold under the brand name Tylenol. It comes under FDA category B and is generally prescribed for relief from fever and pain during pregnancy (2).
During the early stages of pregnancy, a temperature of 101 °F (38.3 °C) can pose risks to the baby (3). Acetaminophen is believed to be the safest antipyretic and analgesic medicine for treating fever in pregnant women and is recommended for short-term use.
Note: Do not take more than the recommended dosage of acetaminophen.
When it comes to taking medicines during pregnancy, you need to be cautious and well-informed about the medicine. Also, you must always consult your physician and take the prescribed dosage only.
Is Acetaminophen Safe During Pregnancy?
Acetaminophen is considered safer than the rest of the drugs. However, this too has some side effects when used for long-term and in more than the recommended dosage. So, always consult your physician and strictly adhere to the dosage and duration while taking acetaminophen during pregnancy.
Here is what research says about the long-term effects of acetaminophen.
A Danish National Birth Cohort study has found that "women who took acetaminophen for more than 20 weeks, and in more than one trimester, could be at high risk of having a child with behavioral problems (3).
A Norwegian study, "Prenatal Exposure to Acetaminophen and Risk of ADHD," found that the risk of this disorder increases with prolonged exposure to this medicine. The study also enunciated that women who took prenatal acetaminophen for 22 to 28 days were six times more at the risk of having children with ADHD. Other findings stated that fathers, who took acetaminophen for more than29 days before conception, were two times more likely to have children with ADHD (4).
Can Acetaminophen Cause Miscarriage Or Birth Loss?
As long as the dose of acetaminophen taken during pregnancy does not exceed the recommended quantity, the chances of miscarriage or birth loss are rare.
The medicine needs to be taken in the right dosage to avoid any complications during pregnancy. Find out more about the dosages next.
How Much Acetaminophen Should You Take During Pregnancy?
The maximum recommended dose of acetaminophen is 4g per day (5).
Talk to your doctor before taking the medication to ensure that you are taking the right dosage. Also, since acetaminophen comes in combination with various other compounds, it is best to check the composition of the medicine before use.
Note: If you have any underlying medical issues such as cirrhosis (a severe liver disease), then talk to the doctor before taking acetaminophen. A combination of acetaminophen and hydrocodone (narcotic) should not be taken during pregnancy, as it can lead to withdrawal symptoms in the baby after they are born, which can be life-threatening in some cases. The medicines can also pass into breast milk and harm the baby (6).
If the doctor prescribes acetaminophen, ensure you take no more than the recommended dosage to avoid complications, which we talk about next.
Prenatal acetaminophen administration for over 28 days has also been associated with (7):
Lower performance intelligence quotient (IQ)
Asthma
Shorter male infant anogenital distance (predicting poor male reproductive potential). It is also called Cryptorchidism, wherein the male testes in newborns do not descend properly into the scrotal sac (8).
Neurodevelopmental problems (communication, gross motor development)
Delayed language skills.
According to the research data provided by the Swedish Environmental Longitudinal, Mother and Child, Asthma and Allergy study (SELMA), a delay in language development was evident in children at 30 months of age. In this study, 754 women were enrolled and were asked to account the number of tablets of acetaminophen they have taken during eight to thirteen weeks of pregnancy (9).
Consuming over-the-counter acetaminophen may not be ideal in pregnancy since some studies have shown that maternal exposure to these medications is linked to neurodevelopmental issues in babies. However, it is usually recommended in low doses for a short time for fever or pain relief. Although complications are rare, your doctor may inform you of the side effects of these tablets before prescribing them. But remember that the use of acetaminophen is not recommended for pregnant women with liver problems since it can cause liver damage.
Did you take acetaminophen during your pregnancy? Share your experience with us in the comment section below.
This post is for informational purposes only and is not a replacement for a doctor's consultation. Do not use any medication without talking to your doctor.

References:
MomJunction's articles are written after analyzing the research works of expert authors and institutions. Our references consist of resources established by authorities in their respective fields. You can learn more about the authenticity of the information we present in our
editorial policy
.
The following two tabs change content below.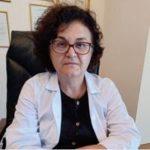 Dr. Irene (Eirini) Orfanoudaki
(PhD, MD)

Dr. Irene (Eirini) Orfanoudaki is a gynecologist-obstetrician, having a private practice in Heraklion, Crete, and collaborating with private health clinic 'MITERA' - Euromeda in Heraklion. With more than two decades of experience as a gynecologist-obstetrician, she specializes in ultrasound, colposcopy, minimal and advance gynecologic surgery, aesthetic gynecology, fertility consulting, menopause consulting, operative obstetrics, high-risk pregnancy, normal deliveries, antenatal, intra-parum, postnatal...

more

shreeja pillai
Shreeja holds a postgraduate degree in Chemistry and diploma in Drug Regulatory Affairs. Before joining MomJunction, she worked as a research analyst with a leading multinational pharmaceutical company. Her interest in the field of medical research has developed her passion for writing research-based articles. As a writer, she aims at providing informative articles on health and pharma, especially related to...
more