Teenage is when your child might come across many hassles of life. Learning some tips on how to prepare teens for the real world could help them deal with their problems independently. Teens who are shielded and highly protected by their parents could find it challenging to take care of themselves alone. Preparing and promoting independent thinking and decision-making from early childhood can be beneficial.
If you are concerned that your teen is not yet ready to handle things independently, read on to help your teen prepare to face the day-to-day challenges in life and help them transition from teenage to adulthood.
How Can I Prepare My Teen For The Real World?

Till now you have taken most of the decisions in your teen's life. You may have also cleaned up after most of your teen's mistakes or carelessness. But as your teen approaches the adult phase, you may need to take a back seat as a parent. This means that suddenly, your teen will be out there, on his own.
So how do you help make this transition from teen to the adult world smoother for your teen?
Points And Activities For Preparing Teenagers For The Real World:
Imbibing a few key rules in your parenting techniques that can help teenagers preparing for the real world.
1. Every Action Will Have A Reaction:
This is a very important rule that most adults often forget in the real world. Your teen may have mostly gotten his way around the house with you, but the real world will be very different. Anything that your teen does will have a reaction from those around him. This could be at the work place, at university or at an internship. It is extremely important for your teen to understand how his actions can affect others.
Activity Tip: 
A good way to bring this idea to reality could be enrolling your teen in a community service program. Your teen could offer to help with places like a senior citizen group, a child care center, a pet care center or any other such place that could use his help. This will make your teen aware of how his actions can affect others. It will also help him to be more social and make him more attuned to the needs of others.
2. Help Your Teen To Write And Express His Thoughts In Words:
With the advent of the screen age, most teens are not comfortable with putting their thoughts or plan in words. Your teen may have written his school papers or done them on a screen. But once he enters the adult world, there will be many instances where he will be required to write about things other than those that are purely academic. This could be writing a resume or a basic review of something.
Activity Tip: 
An interesting and very productive way of going about this is to encourage your teen to start a blog. This could be a simple setup, where your teen can talk about his experiences and ideas. He can also read up other sites and see how others do the things that he is supposed to do, such as making a resume. He can then share these ideas on the blog. Doing this will help your teen regularly translate his thoughts into words. It will also be a great help to other teens out there and can serve as a great example of your teen's personality and writing when recruiters may require some samples of his work. However, please guide your child about ethics of writing something which is viewable in a public space to make the experience safer and enjoyable for them.
3. Make Your Teen Money Wise:
Very soon your teen will be responsible for a lot of money matters. Not knowing how to manage money can be a very challenging issue, especially in the first few years of entering the real world. This can hamper your teen's self-confidence and can also lead to some financially pressing situations.
Activity Tip:
Start helping your teen plan his money better by giving him more financial responsibilities. You can allot a specific sum for each week and ask him to plan it out for the house groceries, bills and such. Encourage your teen to make a budget and plan accordingly. Teach your teen about credit or debit card basics and the various money scams that happen. Let him read up on some of these scams. Show him emails that are financial scams and should always be ignored. If you want, you can start your teen on a monthly investment plan in which your teen can deposit a percentage of his earning.
4. Discipline:
Getting in and out of bed and learning to meet time deadlines are a must in the real world. Your teen has to be prepared to be punctual and work harder, even if he is tired or needs a break.
Activity Tip: 
Ask your teen to make a weekly routine of things he will do around the house. This could also include his study hours, project hours, requirements and other chores he is asked to help around with in the house. Ask him to allot time to each activity after careful consideration and stick to those. If your teen is regularly tired or feels he is not able to meet the deadlines, ask him to sleep early and get more rest. You can also ask him to recheck the routine schedule and see how he can better manage his time.
These simple tips for preparing teenagers for the real world are some of the most important ones. In addition to these, your teen will need your constant love and support to help him face the real world. We wish your teen all the very best!
Children might find it challenging to deal with the innumerable transformations they encounter after stepping into their teenager zone. As a parent, you may help them deal with different life situations by preparing teenagers for the real world. This way, your teen could be self-dependent and make wise decisions for their well-being. Simple yet important tips such as disciplining them, being expressive of their thoughts, and being mindful of their actions could help shape their personalities. At the same time, give them your love, guidance, and keep supporting them constantly to help them face the world's harsh realities.
The following two tabs change content below.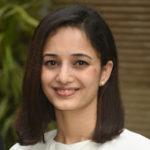 Dr. Neha Bhave Salankar
(MD)

Dr. Neha Bhave Salankar is a consultant psychiatrist at Bhave Institute of Mental Health based in Nagpur. Having been a meritorious student throughout, she bagged the prestigious gold medal for medicine in MBBS as well as in MD psychiatry. She also took training in Child and Adolescent Psychiatry at National Institute of Mental Health and Neurosciences (NIMHANS), Bengaluru. She is...

more

Mitha Shameer
Mitha is passionate about writing on topics related to women and children. She loves to present the brighter side of life to her readers in the form of her articles. She writes on games, stories, arts & craft, celebrations and more for MomJunction. When she isn't glued to online shopping websites, she loves reading books and watching F.R.I.E.N.D.S.