Security checks at airports have become stringent post 9/11 attacks in the US, and the ever increasing threat of terror hits across the globe. The governments and the airport security agencies are ensuring that nobody is exempted from thorough checks, and body scanners are the latest move towards fool-proofing security at airports.
If you are pregnant, travelling in a plane could be stressful prominently because of the security check and the body scanners. There is a fear that the radiation waves from the scanners could harm the baby inside you. To know more about the scanners, and their effect on your pregnancy, read here.
What Are Airport Scanners?
Airport scanners are the most advanced screening technology to detect potential threats hidden within a person's body or their clothing. It detects metallic as well as non-metallic items including knives, explosive devices, and weapons (1).
[ Read: Is It safe To Travel During Pregnancy ]
Different Types Of Airport Scanners
The two basic kind of scanners typically used in airports are:
1. Millimeter Radio-wave Scanner:
This particular type of scanner stands out at the airport, as the designing comprises a booth where the travelers had to stand with both their arms raised.
Inside the cabin, the person's body gets scanned via millimeter radio waves. The reflected waves are collected by the antennas to generate the image on the monitor.
As the scanners do not make use of x-rays, they do not have any harmful impact on your growing fetus.
2. Backscatter Scanner:
The backscatter scanner requires people to stand in between two large boxes by raising their arms.
Inside the scanner device, the low-intensity x-rays capture the image of person's body, within a few seconds.
This scanner detects hidden objects under clothes or explosive items taped to the skin surface.
Procedure Involved In A Body Scan At Airports
Before you pass through the airport scanner, you have to remove all your personal assets including wallets, tissue paper, identity cards, mobile phones, and boarding pass. You also have to remove accessories like jewelry, jackets, belts, shoes, and bulky clothes.
You will then have to step onto the scanner device and stand with both your hands raised above your head level for approximately two to three seconds until the instrument captures the image. The screening officer reviews your scan results while you can then collect your personal belongings.
[ Read: Air Travel During Pregnancy ]
Are Airport Scanners Safe During Pregnancy?
Yes, Researchers conclude that airport scanners are perfectly safe for expectant mothers. Whether it is a backscatter scanner or the millimeter radio-wave one, you can safely pass through them during your pregnancy.
The backscatter scanners use a low-frequency electromagnetic wave to detect the hidden objects or weapons inside a person's dress. Due to the low-intensity x-ray, the exposure to airport scanner can cause no harm to your growing fetus. The scanner sees through the traveler's clothing but not the skin. Due to the low penetration level of the electromagnetic wave, it can cause no harm to your body.
The millimeter-wave scanners, too, reflect away from your skin surface and cannot penetrate through it. Such waves can cause no harm to both you and your unborn baby.
The Radiation Protection Standard sets a maximum permissible exposure level for the public, including pregnant mothers and children.
However, if you have concerns over the safety of the scanners or feel uncomfortable to pass through them, you can ask the security professionals for a physical 'pat-down' search (2).
Process Involved In A Physical Pat-Down
When you opt for a physical pat-down search, a female security officer runs her hand along your entire body, especially your breasts and belly, to check the presence of any hidden weapons. Make sure to reach the airport early, as the pat-down takes considerably longer time than the regular screening process.
[ Read: Is It Safe To Use A Seat Belt During Pregnancy ]
Tips To Have A Comfortable Flight Journey During Pregnancy
It is important to seek permission from your gynecologist before you plan a flight journey. The doctor may advise you depending on your health condition.
Here are some crucial tips that you should try to adhere to during your travel:
When you are in the initial phase of pregnancy, you must be having morning sickness. The problems can get exacerbated on flights, with a strong urge to throw up. Carry a small bag to make it easier for you to vomit.
During long flight journeys, get up from your seat and walk around after every half an hour. It makes you feel good and prevents blood clots in your legs.
To stay hydrated, try to sip a small amount of water at regular intervals.
Select the middle seats to have a smoother ride.
You can ask for an aisle seat to get some extra space for your legs.
When you go on long-distance flights, carry all the essential medications with you.
Carry all the vital supplies along with you like a comfortable pillow, dry fruits for hunger pangs and a discrete bag for air sickness. With such preparation, you can stay assured to have a smoother air trip.
How was your experience with security scanner at airports during pregnancy? Did you observe any discomfort while being scanned? If you have opted a pat-down, how convenient was that? Share your experiences here!
Recommended Articles:
The following two tabs change content below.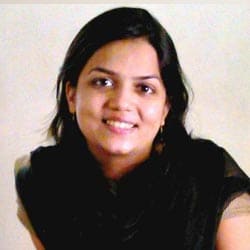 Manjiri Kochrekar
Manjiri is a freelance writer with experience in writing on a wide range of topics, including travel, education, yoga, and children's activities, fun and learning. She is passionate about creative writing and loves to put her thoughts into words. Manjiri excels in breaking down complex information, ideas and aspects of life into simpler elements for an easy read.