Alfalfa (Medicagosativa) or lucerne is a member of the legume family (1).In traditional medicine,dried alfalfa leaves and alfalfa roots are used to prepare herbal supplements, while the seeds are used as food. The alfalfa plant is believed to be a galactagogue for breastfeeding women (2).
In this MomJunction post, we tell you about the safety of alfalfa during breastfeeding, the possible health benefits, and the possible side effects of the plant.
Is Alfalfa Safe When Breastfeeding?
Alfalfa is "generally recognized as safe" (GRAS) by the US Food and Drug Administration (3). However, there is inadequate data on the safety and efficacy of its use by nursing mothers. For this reason, alfalfa consumption in lactation should be done only under expert guidance.
Possible Health Benefits Of Alfalfa During Lactation
In some cultures, breastfeeding mothers use alfalfa to increase their breast milk supply. The following are some of the possible benefits of consuming alfalfa for breastfeeding women.
Galactagogue: Anecdotal evidence suggests alfalfa herb is a galactagogue (4). Several breastfeeding supplements contain a mix of fenugreek seeds with alfalfa to enhance breast milk secretion (5).However, there is insufficient scientific data to support the use of alfalfa supplements for lactation support (3).
Digestive health: The use of young alfalfa leaves to treat digestive concerns has been well-documented in traditional Chinese and Ayurvedic medicine (3). Animal studies show that the dietary fiber and saponins present in alfalfa leaf could be responsible for its beneficial effects on digestive health.
Discuss the alleged nutritional benefits of alfalfa with your doctor before consumption.
Probable Side Effects Of Alfalfa When Breastfeeding
Consider these possible side effects before consuming alfalfa when breastfeeding.
Gastrointestinal issues: Consuming the herb in large quantities may cause an upset stomach, digestive problems, and diarrhea in infants.
Breast milk oversupply: Excess alfalfa consumption may cause an oversupply of breast milk. If you notice breast engorgement, then stop consuming the herb and see a doctor. If breast milk production drops below normal, then you can gradually add alfalfa to your diet under medical guidance.
Possible drug interaction: Alfalfa consumption can also interfere with blood thinner medicines due to the herb's vitamin K content.
Infection: Consume cooked alfalfa sprouts during lactation. Raw or undercooked alfalfa might lead to complications arising from salmonella infection (8).
Photosensitivity: Large doses of alfalfa might also increase your sensitivity to sunlight. If you are already sensitive and taking medicine for the same, then alfalfa can aggravate the possibility of sunburn or rashes.
Autoimmune disorders: Alfalfa can cause immune system stimulation, which increases the risk of developing autoimmune diseases, such as lupus and multiple sclerosis (9). If you have an autoimmune disorder, then avoid alfalfa unless recommended by a doctor.
Hormonal disorders: Estrogenic isoflavonoids present in alfalfa might have the same effects as the estrogen, a female hormone. Therefore, the use of the herb should be avoided if you have hormonal disorders or conditions, such as cancer.
If your doctor gives you the go-ahead to consume alfalfa, then you can consider exploring all the ways in which you can add the herb in your diet.
Ways To Consume Alfalfa When Breastfeeding
Alfalfa leaves and sprouts contain saponins, phytoestrogens, estrogenic isoflavonoids like daidzein and genistein, vitamin K, and the essential amino acids (4) (7). The following are some ways to eat alfalfa while breastfeeding.
You can make concoctions or alfalfa tea from its dried leaves.
Use cooked alfalfa sprouts in salads or fresh leaves for soups, salads, and other food preparations.
Add small amounts of alfalfa sprouts to gravies prepared from green leafy vegetables.
You may also try alfalfa supplements under medical guidance.
You can also consume alfalfa in the form of alfalfa tablets or as part of herbal tea.
Precautions To Take While Consuming Alfalfa
Follow these precautions to be on the safe side (10):
Buy alfalfa products such as dried leaves, seeds, sprouts, and supplements from a reputable store to be sure of its quality.
Consume alfalfa as per the recommended dosage only. To know the right dosage, you may consult a nutritionist or a certified lactation consultant.
Follow the duration of consumption as per professional instructions. Long-term consumption may not be safe.
If you take hypoglycemic drugs when breastfeeding, then do not have any alfalfa product without first consulting the doctor.
Avoid consuming alfalfa if you are on immunosuppressants or birth control pills.
You may consume alfalfa for increasing milk supply but under doctor's guidance. However, before using any galactagogues,focus on making lifestyle changes such as having a balanced diet, taking up some exercises, and using calming techniques to avoid stress.This will help you to be healthy and might improve breast milk supply.
References:
MomJunction's articles are written after analyzing the research works of expert authors and institutions. Our references consist of resources established by authorities in their respective fields. You can learn more about the authenticity of the information we present in our
editorial policy
.
Recommended Articles:
The following two tabs change content below.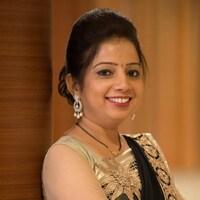 Dr. Preeti Gangan
(DCH, IBCLC)

Dr. Preeti Gangan is a pediatrician and a lactation consultant certified by the International Board of Lactation Consultant Examiners, Virginia, US. Dr. Gangan has completed her MBBS and post graduation in Pediatrics (DCH) from the prestigious Seth G S Medical College & KEM Hospital, Mumbai. She has 15 years of experience in her field of medicine.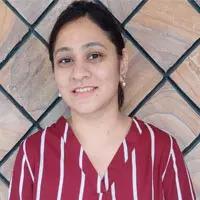 Swati Patwal
Swati Patwal is a clinical nutritionist and toddler mom with over eight years of experience in diverse fields of nutrition. She started her career as a CSR project coordinator for a healthy eating and active lifestyle project catering to school children. Then she worked as a nutrition faculty and clinical nutrition coach in different organizations. Her interest in scientific writing...
more