Are you thinking about introducing a healthy and nutritious diet to your little one? It is a well known fact that growing children need a lot of care and attention, especially when it comes to their diet. They need foods that are healthy and support their growth and development, and at the same time, are not harsh for their bodies.
Now that your baby is weaned off breast milk and has started to have solid foods, you should introduce healthy and nutritious foods to aid his growth and development. Have you thought of nut butter for babies?
Butter Power For Your Baby:

Perhaps you are a vegan family, or you have dairy intolerance running in your family, are worried that your baby might also have inherited it? For either reason, you are considering feeding your baby a mashed banana or some soaked toast with some nut butter for a healthy punch. But wait; is it really good for your baby?
Yes, it is! But you do have to keep few things in mind, such as:
Make sure your baby is not allergic to nuts.
Do not go overboard; as these fatty butters can play havoc on the little one's tummy.
The most popular non-dairy butters are peanut and almond butter, so let's see how they can benefit your baby.
[ Read: Cheese Recipes For Babies ]
Is Butter Good For Babies?
Peanut butter is a very popular nut butter that has a dense, creamy texture. You may love it on your toast as a breakfast, but when it comes to giving it to your baby, there's a lot of controversy involved.
Some experts believe that it is best to give up idea of introducing peanut butter to baby, while others believe it is safe to introduce it to them at an early age itself.
Peanut allergies are affecting more and more people, and there is a chance that your baby could be affected by the allergy too.
In such a scenario, introducing your already vulnerable baby to a spoonful of peanut butter could turn out to be potentially dangerous. As the parent, you should take the best decision here.
[ Read: Nutritional Requirements For Infants ]
Is Almond Butter Safe For Babies?

Almond butter has a texture and taste that is quite different from that of peanut butter. It is not as thick as peanut butter, and may even contain certain bits of almonds in it.
While almond butter is quite nutritious and does have many health benefits associated with its use, the chunky version may present a choking hazard to smaller babies who are just learning to consume solid food.
Almond butter is a good source of protein and fats, both of which are needed by your baby, but is safe for consumption only if you or your spouse don't have a history of almond allergies, and if the butter is smooth.
In case you are not really aware of your baby's sensitivity to particular nuts, offering him almond butter could trigger off allergic reactions, which may turn out to be dangerous.
You are therefore advised to be very careful while introducing almond butter during this age.
[ Read: Baby Food Chart ]
When To Introduce These Butters To Your Baby?

It is important to first check if you have any history of peanut allergies yourself, or running somewhere in your or your spouse's family.
If there is an allergy prevalent, your kid too, may be at a risk, and it is best to first have your baby tested for peanut allergy, and then introduce it to him.
Considering the fact that these butters are sticky, and for many small infants, it may turn out to be a choking hazard, it is recommended that you introduce it to your child only after he crosses 18 months of age.
Make sure you use good quality peanut butter from a reputed brand for your child.
Keep track of your baby's bowel movements after you've introduced peanut butter for baby for the first time, and if you do find something unusual (loose stools, diarrhoea etc), get him to your general practitioner.
[ Read: Spinach Recipes For Babies ]
We hope this article gave you a clear picture about how to proceed with introducing butter for babies.
Do you have any particular recipes for foods that use nut butters and work out wonderfully for children? Do share them in the comments box below.
Recommended Articles:
The following two tabs change content below.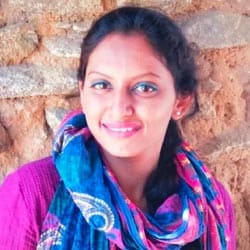 Jessica Albert
Jessica Albert is a passionate writer who seeks to connect with her readers through wit and charm. Her work aims to invoke curiosity and keep the readers engaged through and through. She has prior experience working with magazines and e-commerce establishments as a content marketer and editor. Being a mother herself, she puts all her knowledge into creating content about...
more